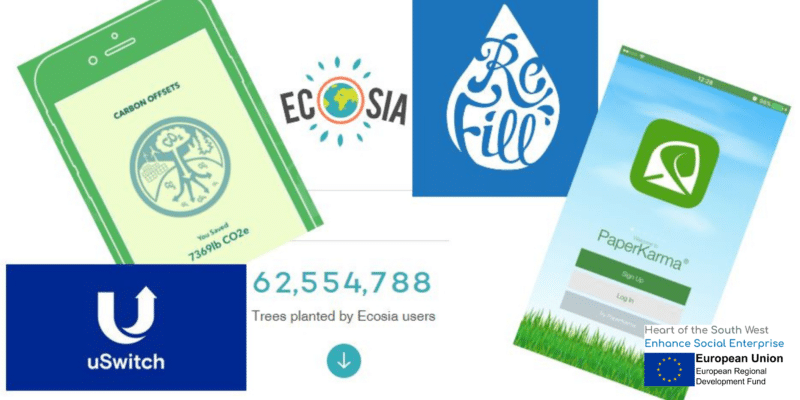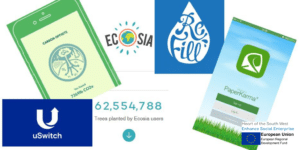 Blog post by Helen Vines, Social Enterprise advisor at Cosmic which are a Delivery Partner of the Enhance Social Enterprise Programme.
Thanks to Sir David, Hugh and Anita and other high-profile figures, climate change and plastic waste is finally rising up our collective consciousness. What can we be doing to take action, especially when we're dashing about, juggling work and play, and now the summer holidays are upon us? Reduce, Re-use and Recycle is a great mantra to be incorporating into our lives. There are so many great choices we can now make to maximise the positive difference we all need to make.
So you've packed your bags and are heading off for your break with all the essentials, including your phone. How to while away the spare hours on a train, in a car, at the airport? Here are some quick wins to help you with your environmental credentials, and make simple swaps which can save you money, and the planet's resources.
1 Download https://refill.org.uk and easily find the nearest place to reuse your water bottle, reducing single use plastic waste.
2 Change your web browser to https://www.Ecosia.org/ For every 45 searches Ecosia pledge to plant a tree. 80% of Ecosia's surplus is used to plant trees. You can track progress on their app.
3 Search for the best deals and switch to a renewable energy provider via: https://www.simplyswitch.com/. Save money and reduce your use of fossil fuels. https://www.uswitch.com offers the same services.
4 Start measuring your own carbon footprint and explore ways to offset the energy you're using with Eco Buddy www.ecobuddyapp.com. Oroeco does something similar www.oroeco.com.
5 Download https://www.paperkarma.com/ and when you get back from your holidays you can simply take a photo of any catalogues or unwanted junk mail in the heap behind the front door and PaperKarma will do the rest, unsubscribing you from any unwanted mail, reducing paper waste and plastic packaging. Genius!
There are so many apps out there – we have little excuse not to try a make a difference, even on the go. Do let us know any other that you know of – and have a great summer break.
PS. Disclaimer – mentioning these apps does not constitute an endorsement.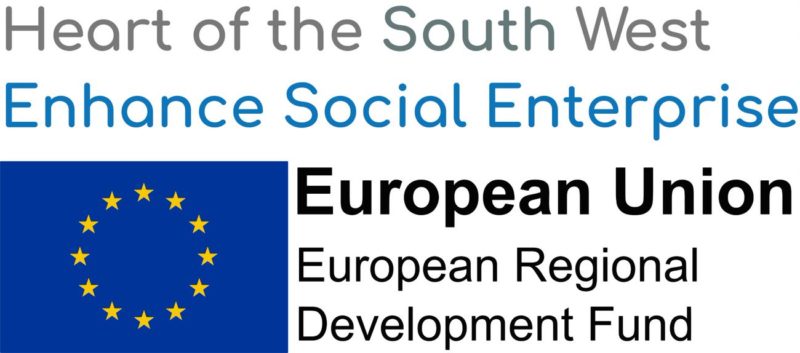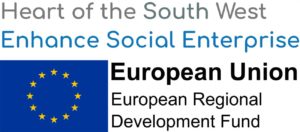 The Heart of the South West Enhance Social Enterprise Programme is receiving funding from the England European Regional Development Fund (ERDF) as part of the European Structural and Investment Funds Growth Programme 2014-2020.