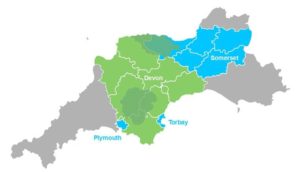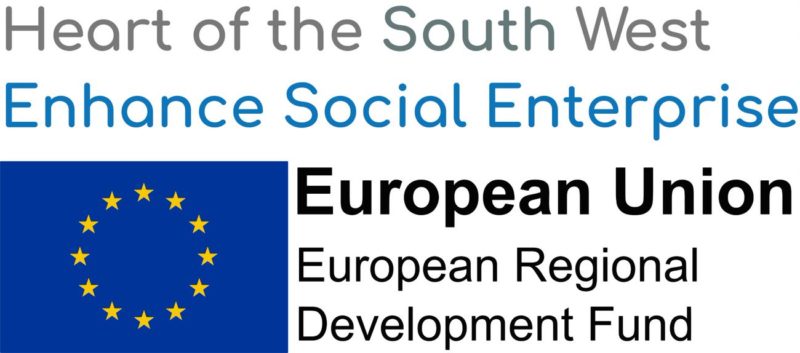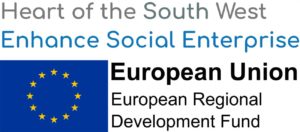 PLEASE NOTE THE ENHANCE SOCIAL ENTERPRISE PROGRAMME IS NO LONGER ACCEPTING REGISTRATIONS. IF YOU ARE INTERESTED IN BUSINESS SUPPORT PLEASE VISIT THE HEART OF THE SOUTH WEST GROWTH HUB WEBSITE: HEART OF THE SOUTH WEST GROWTH HUB WEBSITE
The Enhance Social Enterprise programme delivers business support and advice to new and established social enterprises within the Heart of South West LEP area.
What's a social enterprise?
Businesses with primarily social objectives whose surpluses are principally reinvested for that purpose in the business or in the community, rather than being driven by the need to maximise profit for shareholders and owners.
In simple, plain English a social enterprise could be a business that reinvests its profits into a strong social or environmental mission whilst generating an income. This programme will also apply if you are an aspirational social entrepreneur.
How can I tell if my business is a social enterprise?
There are several key distinguishing features of genuine social enterprises, which were agreed by the social enterprise sector when the Social Enterprise Mark was first created:
Trading primarily for social/environmental purposes, as articulated in governing documents.
Committed to reinvesting principal proportion of profits and income towards achieving social/environmental objectives, taking priority over maximising profits for shareholders.
Earn at least 50% of income from trading.
Demonstrating that social/environmental objectives are being achieved.
Independently owned/controlled.
What's on offer?
Enhance Social Enterprise has received funding from the European Regional Development Fund (ERDF) in order to increase the number of social enterprise start-ups and to support the growth of existing ones.
Existing social enterprises will be supported to develop and launch new products and services as well as entering new markets.
There will also be support for voluntary and community sector groups that want to transition into trading social enterprises as well as budding social entrepreneurs in need of help to develop their ideas to start trading
The programme involves a minimum of 12 hours of tailored business support.
Who's it for?
Eligible businesses based in Devon, Plymouth, Somerset and Torbay.
Who can support me?
We have a wide, experienced range of delivery partners as part of our programme.
How do I get involved?
Enhance Social Enterprise works in tandem with the ERDF Growth Support Programme and can be accessed either by clicking on the link below or through the Growth Hub. The Growth Hub is the one-stop shop for all business-related advice across the Heart of the South West area. Click here to find out more.
If you are not sure of the support that you need and you are eligible, you can opt to participate in a free three-hour business diagnostic with the Growth Support Programme.
Upon completion of  the diagnostic, you can decide to remain with the Growth Support Programme and explore available business support or you can ask to be referred to Enhance Social Enterprise and request specialist support in the following areas:
Business Start up.
Business Development.
Business Growth.
Social Enterprise Leadership Development.
Digital Understanding and Transformation.
Financial Sustainability and Diversification.
Legal Structure and Governance.
Measuring Social Impact.
In order to register for the programme please check your eligibility. If you are eligible, please register using the online form.
Join the Network
PLEASE NOTE THAT THE SOCIAL ENTERPRISE NETWORK DEVELOPMENT PARTNERSHIP IS NO LONGER OPERATING BUT YOU CAN STILL REGISTER TO BECOME A MEMBER OF THE INDIVIDUAL NETWORKS. 
In addition to business support there are significant opportunities for networking and promotion through the newly formed Social Enterprise Network Development partnership. The partnership is led by Devon Communities Together, and is made up of:
Member Benefits
Capitalise on the increasing public and political interest in an alternative way to do business, and support local community development, by becoming a member of your local network.
By joining one network you have access to information about activities across the whole LEP area, which can include:
Marketing and promotion of your business through inclusion in an online database and map
Inspiring local networking and connecting events, including visits and talks
Signposting, advice and support
Access to special discounts on goods and services
Heightened social media campaigns around key calendar dates
An awards celebration showcasing the best of local social enterprise
A collective voice to promote the benefits of social enterprises and their ethical difference
To join your local network, click on the name of the network above to be taken directly to their page.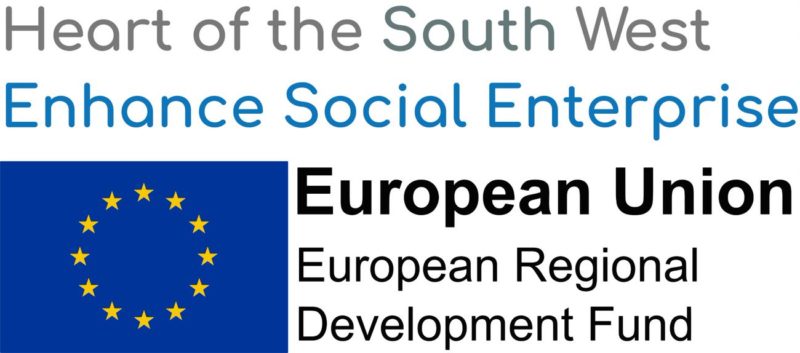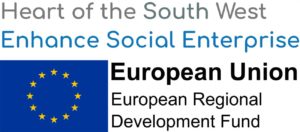 The Heart of the South West Enhance Social Enterprise Programme is receiving up to £1,053,610 of funding from the England European Regional Development Fund (ERDF) as part of the European Structural and Investment Funds Growth Programme 2014-2020. The Ministry of Housing, Communities and Local Government is the Managing Authority for ERDF. Established by the European Union, ERDF funds help local areas stimulate their economic development by investing in projects which will support innovation, businesses, create jobs and local community regenerations. For more information visit https://www.gov.uk/european-growth-fundi