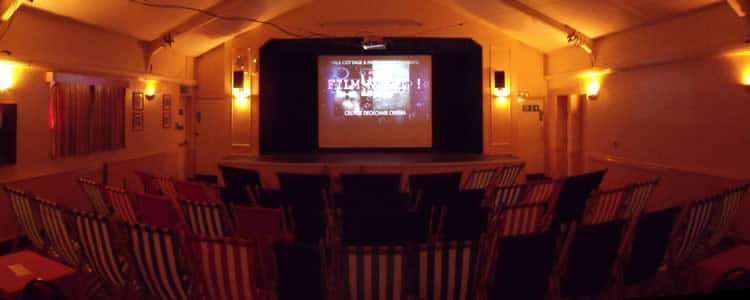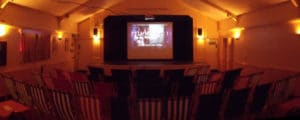 Croyde Deckchair Cinema is a not-for-profit organisation that enables charities, local groups and individuals to raise money for good causes. It is run in the local village hall and provides facilities for charity screening for local people. Its founder, Chris Burrows, was a student on the Somerset Social Entrepreneurs Programme in 2017.
The idea for Croyde Deckchair Cinema was born after an 8 month surf trip around Australia and New Zealand. Chris was looking for a way to raise money to create a Croyde Skateboard Park and to finance a weekly winter youth club. An outside cinema seemed a great idea – but the British summer weather soon halted any plans. So, Chris decided that an indoor deckchair cinema experience was worth a try. Initially Chris ran the cinema as a hobby in his spare time. When his job circumstances changed he could no longer justify giving all his time and resources away for free and felt that he needed to find a way of being able to charge for his time.
Chris decided to apply for the Somerset Social Entrepreneurs Programme 2017 to try and learn how he could "get in a position to be psychologically and morally comfortable with charging for my time and making a living from the project". At that point he was donating his time as well as paying for all the equipment and supplies out of his own pocket and struggling with the moral dilemma of earning money from a charity.
Chris definitely got what he wanted from the course. "I learnt to take what I was already doing, and doing well, and transform it into a financially successful, as well as worthwhile, charity." The course taught him to "business-ise my hobby/interest/good nature and give it a title, and it made me consider many things that I SHOULD have been thinking about but wasn't. It helped me turn my hobby into a business"  The course also demonstrated to him that within the social enterprise model it is valid to take a wage so that you can continue to do all the great things.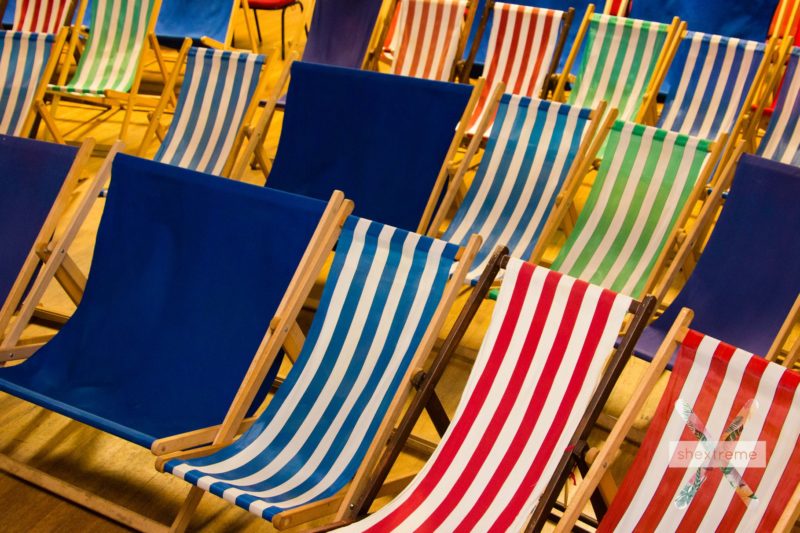 Chris feels that the skills and resources he learnt on the course put him on a level playing field with successful commercial businesses and it enabled him to communicate as an equal when accessing networking resources. He found the networking and witness sessions very useful. Following conversations with some of the other social entrepreneur students on the course, and also the business experts, he formulated a good pitch to help him when negotiating with people to get free work and resources. A fantastic speaker/mentor session by Elle from Effervescent gave him a valuable quote that he still references when the question of why he gets paid comes up…"well I'm worth it."
In 2015 the Croyde Deckchair Cinema were acknowledged by the B.F.I (British Film Institute) and awarded new cinema equipment. The cinema is very popular with the locals and shows a wide range of films throughout the year. They cater for lots of different audiences, from social, ethical and environmental films to action, school holiday films, classics and documentaries. As a result, they have raised a large amount of money over the years for local, national and international good causes.
School for Social Entrepreneurs – Dartington are one of six delivery partners offering a minimum of 12 hours tailored business support to social entrepreneurs in Somerset and Devon as part of the Enhance Social Enterprise Programme. For more information and to register visit http://www.devon.cc/ese.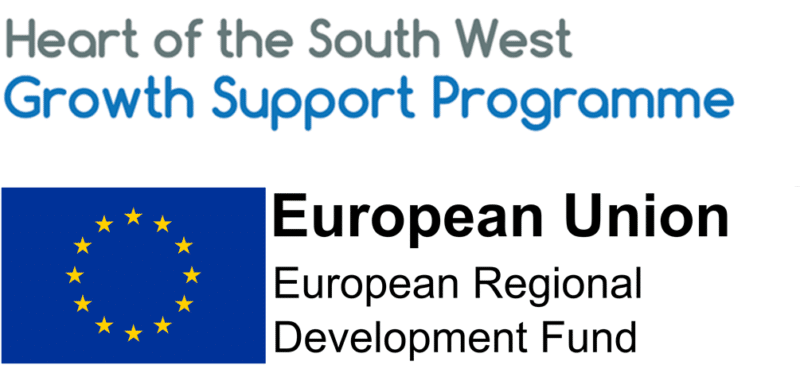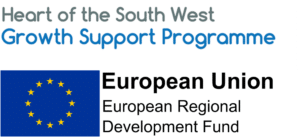 The Heart of the South West Enhance Social Enterprise Programme is receiving funding from the England European Regional Development Fund (ERDF) as part of the European Structural and Investment Funds Growth Programme 2014-2020.