Blog post by Susie Jones, Marketing Officer for the Enhance Social Enterprise Programme.
From 16 to 18 July myself and Jess Holliland from Dartington School for Entrepreneurs had a stand at the Stir to Action festival which was held just outside Nunney, near Frome in rural Somerset. The first of its kind, the Stir to Action festival is themed around building a new economy and includes inspiring conversations, participatory theatre, live podcasts, interactive workshops, sustainably sourced food, idea surgeries and live music.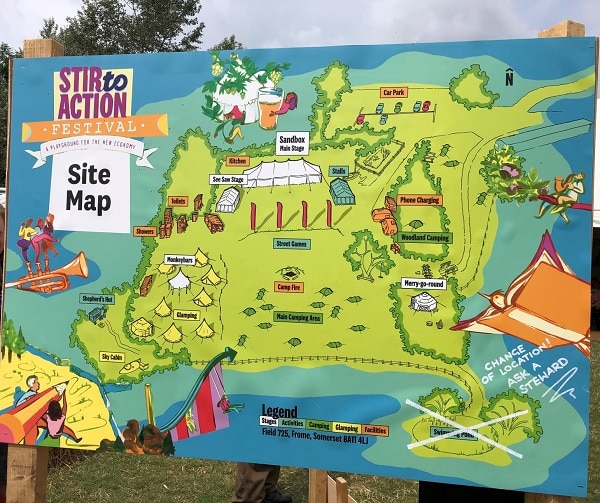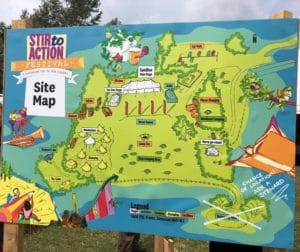 It was an excellent event with a lot of interesting speakers. We were lucky with the weather, the sun shone the whole time. There was a lot of interest in the Enhance Social Enterprise Programme and we made some good contacts including with Cooperative organisations in both Manchester and Taunton. As well as manning the stand I was able to hear some of the talks.
Annie Quick from the New Economics Foundation gave a talk Talking about Wellbeing? Talk about Power in which spoke about the Wellbeing Agenda, how the five ways to wellbeing have proven very popular and the ways in which the Wellbeing Agenda could evolve into the future. She said that it is important that we do not individualise collective problems and that we stop pitting economic against non-economic considerations but instead take a holistic approach to wellbeing.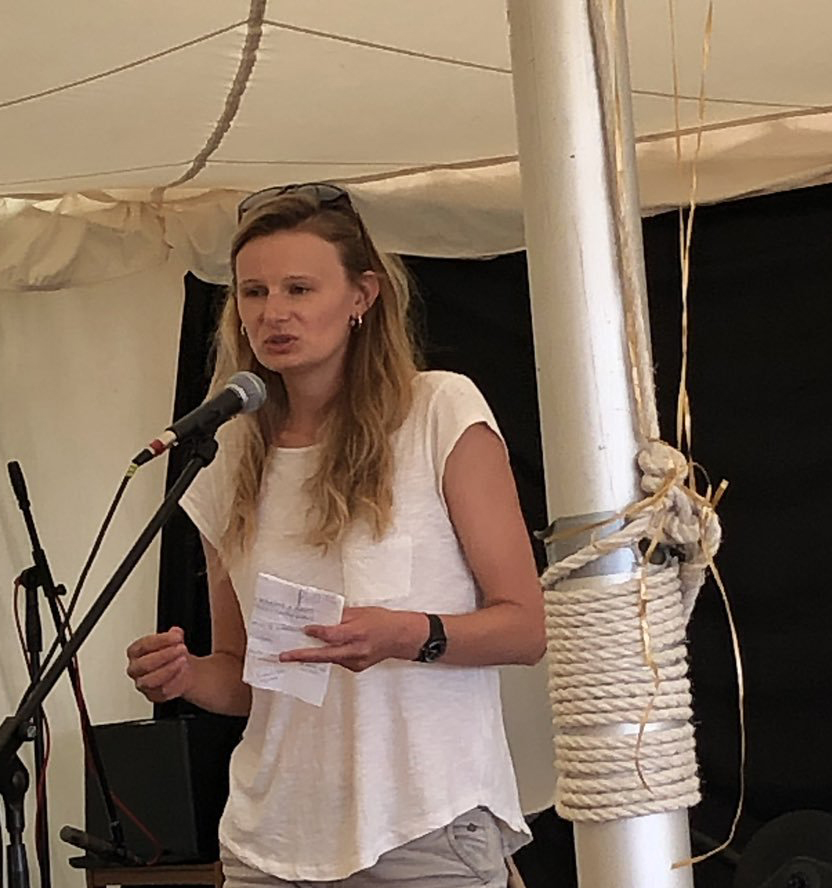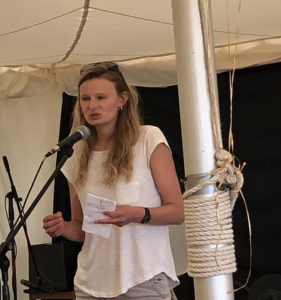 Matthew Brown, leader of Preston City Council gave a talk New Municipalism during which he spoke about the Preston Model. Preston City Council now procure 80% of their goods and services locally. Future plans include procuring furniture supply, social care and construction locally, and having local government pensions which invest in renewable energy and social housing. He said that their approach has resulted in "a feeling of togetherness and more economic equality."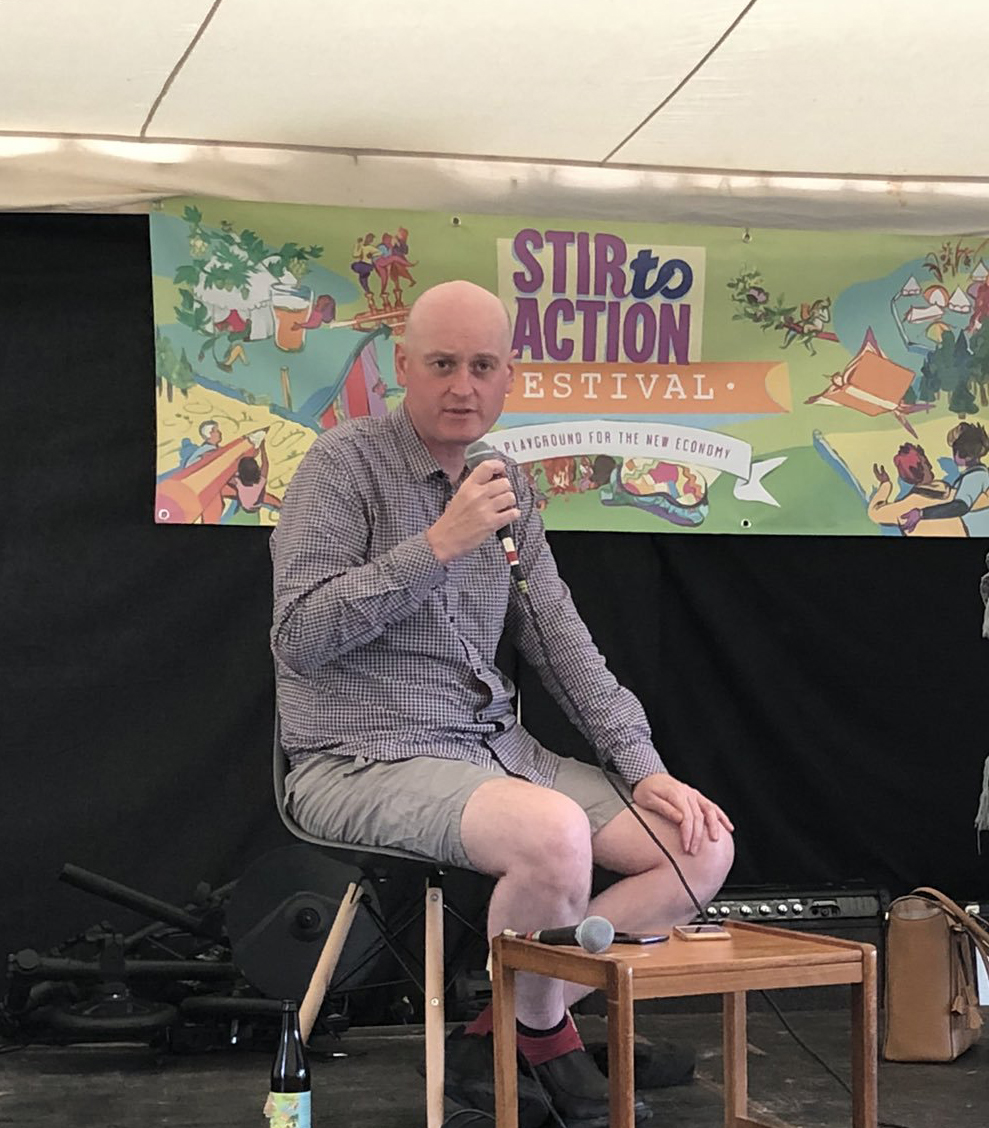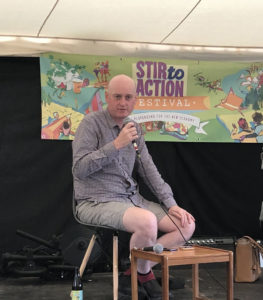 Other highlights from the event included Richard Bartlett talking about decentralised decision making, Andrew Simms talking about the Green New Deal and a member of staff from Aardman Studios talking about how the organisation has moved to being employee owned and the changes this has meant for individuals within the organisation.
We plan to attend the event again next year, and would recommend it to those working in the social enterprise sector looking to engage with other folk passionate about changing the status quo to make way for a fairer, greener and happier world.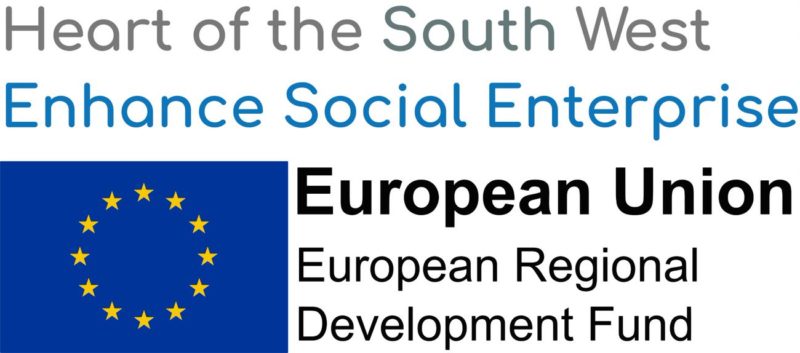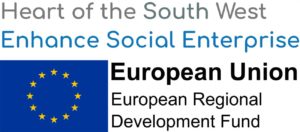 The Heart of the South West Enhance Social Enterprise Programme is receiving funding from the England European Regional Development Fund (ERDF) as part of the European Structural and Investment Funds Growth Programme 2014-2020.