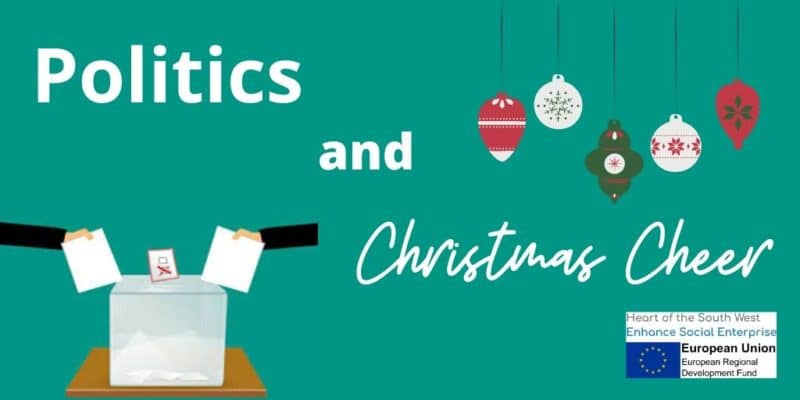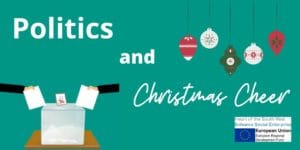 The result of the general election will soon be upon us.  This excellent evaluation from Nick Temple of Social Investment Business shows what's in the various party manifestos for social enterprise. There's more political analysis from SEUK here…
Whatever your politics and whether you feel optimistic or pessimistic about the political direction of the country: cheer yourself up with a social enterprise Christmas challenge.
As a family we've set ourselves the mission of buying all our presents from a social enterprise or small local business. Over the years we've got pretty close – I just find that Waterstones is a tremendous bookshop! If an accessible, high street, social enterprise, bookshop existed that rivalled Waterstones I would shop there for definite.
We need more publicly aware social enterprise brands that can take on the likes of Amazon, Marks and Spencer, Next, Boots etc. There are often small social enterprise versions of these big brands (there's even a social enterprise pharmaceutical company) but they don't yet have the cut through into public awareness.
It's an enduring problem for social enterprise. Over time, brands such as Divine Chocolate, Social Bite and Belu Water have emerged, but we still talk about the likes of The Eden Project, Big Issue and Fifteen Restaurants and have been for over fifteen years.
But you can help by shopping at those that do exist. Especially at Christmas. Take a look at this brilliant Christmas gift guide from Social Enterprise UK. Some of the unusual gifts that caught my eye were:
• Alive and Kicking footballs
• Madlug rucksacks
• Jolt earphone holders
• James Lucy watches
• Tea People tea pots
• Goldfinger Factory chopping boards
• Studio 306 jewellery
• Juta Shoes vegan slippers
• Boho Homes clutch bags
Who knew right?
So, this year maybe try to buy a few presents from the above gift guide. Next year a few more. Tell your friends and family. Before long all businesses will need to be social enterprises to respond to consumer demand.
Blog post by Gareth Hart, Director of Iridescent Ideas and Chair of the Plymouth Social Enterprise Network. Gareth is a delivery partner on the Heart of the South West Enhance Social Enterprise Programme.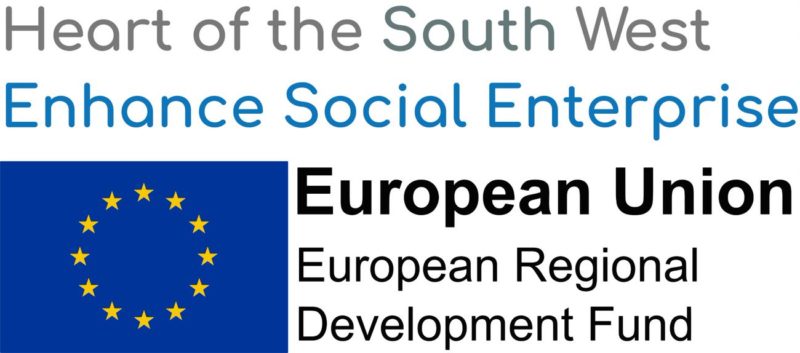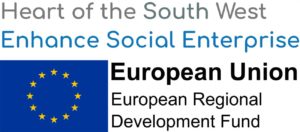 The Heart of the South West Enhance Social Enterprise Programme is receiving funding from the England European Regional Development Fund (ERDF) as part of the European Structural and Investment Funds Growth Programme 2014-2020.