Current business support projects
Made in Devon

Made in Devon is a major new 'buy-local' business support scheme encouraging the sales and consumption of bona fide Devon products and services. Members of the scheme go through the Buy With Confidence audit process, which gives them free trading standards support and advice which normally costs £80 per hour. They also benefit from being part of major promotional campaign. Earlybirds get their first year of membership for free.
Find out more at www.madeindevon.org.uk
Buy With Confidence scheme   
Avoid rogue traders and support those who've publicly committed to operating in a legal, honest and fair way by using Buy With Confidence Trading Standards Approved businesses.
All the businesses have been vetted, approved and continue to be monitored to help ensure you receive a quality service. Businesses are only included once they've completed a series of stringent checks, including a visit by a qualified Trading Standards professional.
Find out more at Buy With Confidence – Trading Standards Approved – Devon County Council.
Devon Delivers 
Looking for a place where you and your business can thrive? Whether you're expanding or relocating, it's time to explore!
Free advice and support
Our Economic Development Officers, in each location, will be able to offer free advice and support on a range of topics including:
Sources of finance and business grants
Business locations, premises and business parks in the area
Commercial property services and recommended search engines
Relevant business support services
Links to relevant local business contacts
'Register Your Interest'  detailing the nature of your enquiry and we will ensure you receive a prompt response from a member of our team.  https://www.devondelivers.co.uk/.   Please ensure you leave us your email address so we can get in touch with you!
For general enquires, our Devon Delivers central team can assist and guide you to the right support.
Central Team Contact Details:
devon.delivers@devon.gov.uk
Future Farm Resilience programme

Devon County Council has been awarded Defra funding to run a next phase of the Future Farming Resilience Fund project launching in August 2021, providing free, expert advice to help farmers in Devon and Somerset (excluding National Park areas) transition from Direct Basic Payments (BPS) towards the government's new Environmental Land Management (ELM) scheme.
Find out more at Future Farming Resilience Project.
Devon Food Partnership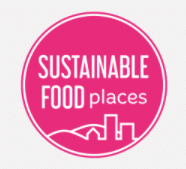 Identify and implement strategic action to help create a healthy, sustainable and more equitable food system.
Find out more on the Devon Food Partnership website.
Digital Advantage Devon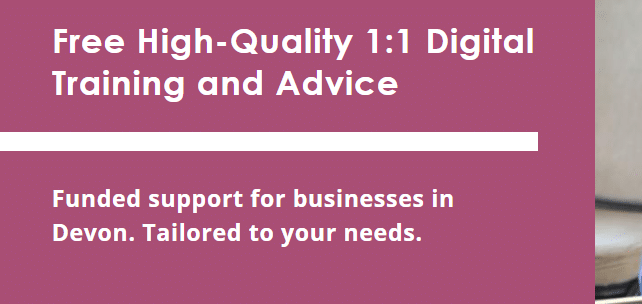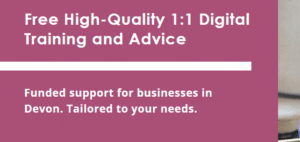 Digital Advantage Devon provides up to 12 hours of free digital training and advice, with expert trainers delivering a combination of interactive digital workshops and tailored one-to-one support for individual businesses. The scheme, delivered by award-winning digital skills training company COSMIC, based in East Devon, is fully funded by Devon County Council and will continue until March 2023.
Find out more on the Digital Advantage Devon web site
Taking Business Digital

The Taking Business Digital pilot project, which runs until March next year, aims to support every aspect of business in a digital world, delivering events, seminars, training and one-to-one support. This programme, delivered by Devon & Plymouth Chamber of Commerce, explores everything from digital marketing and local procurement to supply chains, importing and exporting, and customs procedures. The pilot is available until March 2022.
Find out more on the https://devonchamber.co.uk/taking-business-digital/ website
Get Set Adapt Devon

Get Set Adapt Devon is being delivered by YTKO to support businesses across Devon to recover from the impacts of the pandemic. This scheme, which will run until March 2023, offers a business diagnostic review to determine recovery strategy and tactics, and any further support a business may need.
One-to-one sessions with a specialist business advisor will provide a bespoke action plan for recovery and growth. There are also tailored workshops and masterclasses based around business resilience, business models and other key areas. It also includes online learning with 24/7 access to interactive learning modules and a resource library.
Find out more on the https://www.getsetforgrowth.com/getset-adapt/ website