The Devon Historic Environment Record (HER) is a comprehensive and dynamic resource of the historic environment of Devon. It provides information about archaeological sites, historic buildings, historic landscape and other heritage features within Devon. The baseline historic environment data contained in the HER underpins a wide range of work undertaken by the Historic Environment Team and its partners.
The HER is available for public benefit and use, the text description and location of each monument record is available through Heritage Gateway and this HER information is accessible to all. Monuments and other datasets are also mapped on the Devon Environment Viewer and on Know Your Place.
However, please note that there is a charge for the licenced commercial re-use of HER data, such as the use of the data by an archaeological contractor/consultant undertaking archaeological work in advance of a development. Details of charges can be found here. When contacting the HER for information please submit a plan or map showing the location of the proposed development and the required study area.
Academic researchers are encouraged to read the Association of Local Government Officers advice note Historic Environment Record Services and Research Projects in England.
Other background information such as maps, aerial photographs and reports are available to view by visiting the HER office (by prior appointment only).
All HER information provided for re-use is issued under licence. Details of this licence can be found here. The HER data will be provided as soon as possible after the receipt of a request, and we aim to respond within 10 working days. The HER office will inform you if a delay in the provision of this information is anticipated.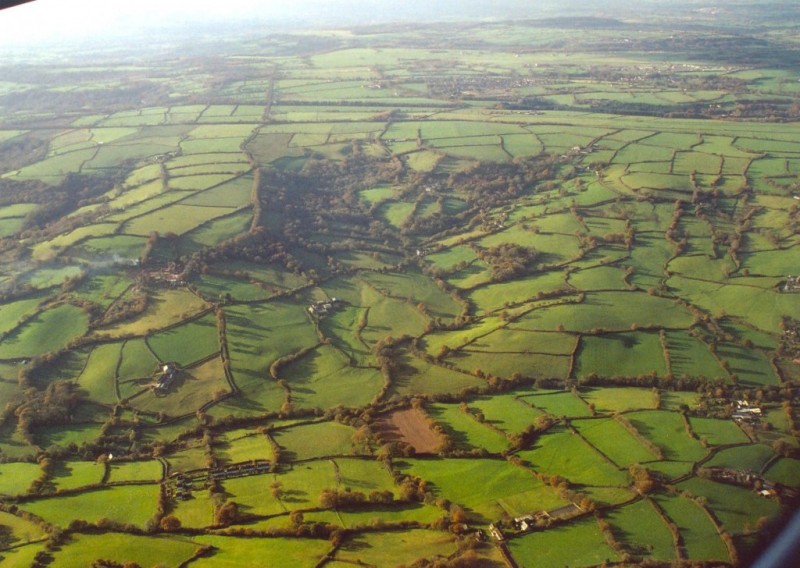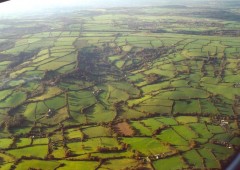 What is the Devon Historic Environment Record?
The Devon Historic Environment Record (or HER) is a record of the known archaeology and historic environment for the county of Devon. It includes a record of archaeological sites, historic buildings and historic landscapes which we currently know to exist within the county, as well as a vast range of other related information.
How can I submit information to the HER?
You can use our recording form to let us know about discoveries that are not already recorded in the HER. We hope to provide an online form in due course, but for now please download the recording form, complete it and email it back to us.
If you are undertaking a project that will create a number of records, please get in touch with us to discuss the best way of submitting information.
What information is in the Devon HER?
The Devon HER contains over 80,000 records of:
Archaeological monuments (e.g. prehistoric flint finds, hillforts and field systems, Roman roads, medieval fortifications, significant placenames, sites of palaeoenvironmental importance, Second World War defensive sites, etc.)
Historic buildings
Archaeological events (excavations, archaeological assessments, geophysical surveys, etc.)
as well as
Historic maps
Aerial photographs
Archaeological reports
Historic landscape information
Unpublished notes and other records
The Devon HER records information from the Palaeolithic (250,000 years ago) through to records of Cold War defensive sites from the 20th Century. It has records for the historic county of Devon, including the Unitary Authority of Torbay. Separate HERs are maintained by Plymouth Unitary Authority, Exeter City Council (for the central part of Exeter City) and the National Parks of Dartmoor and Exmoor.
How has the information been collected?
The Devon HER was started in 1975 by the Devon Committee for Rescue Archaeology and was transferred to Devon County Council in 1979.
The HER has information taken from published archaeological and historic sources, as well as acting as a repository for otherwise unpublished sources. Information has been collected from both primary and secondary sources: original documents, historic maps, learned society journals, antiquarian observations and excavations, aerial photographs and modern archaeological fieldwork.
What format is the information in?
The Devon HER contains a searchable digital database of over 70,000 archaeological monuments together with digital mapping of these monuments. We also hold paper versions of all of these records. The full monument records can be viewed within Heritage Gateway. However, the Devon HER also consists of historic Ordnance Survey maps dating from the 1880s, held as paper and digital versions, numerous aerial photographs from various sources, archaeological reports, files of unpublished records, learned journals and information on the historic landscape character of Devon. Access to these can be arranged by contacting the HER.
Who uses the Devon HER?
The Devon HER is used by members of the public, professional and amateur archaeologists, academic researchers, planners and anyone with an interest in the historic environment of Devon. It is widely used by local archaeologists and historians in their research.
The contribution to the record of newly identified sites not only provides a form of publication of the information itself, but also permits an element of protection to be offered to the site through the Town and Country Planning Act and agri-environment schemes, since the HER is central to the work of Devon County Council's Historic Environment Service, which monitors planning applications and developments within the county, and contributes to various land management schemes and initiatives. It informs the research agenda for both internal and external projects.
Requesting HER data for commercial use is normally through the online form. The form is currently awaiting a fix, so please email requests to us at archaeol@devon.gov.uk until it is working again.
For other HER enquiries, please email archaeol@devon.gov.uk or telephone 01392 382246.
Key contact for HER enquiries: Marrina Neophytou
HER lead: Stephanie Knight