Medieval archaeology is all around and beneath us in Devon's towns and villages, farms and fields. Devon's towns have their origins in the later Saxon period with most of the larger towns in existence by the Norman Conquest. However, some towns, such as Newton Abbot and Honiton were deliberately created by the local lords later in the medieval period. The medieval pattern of town walls, street and house plots survive well in places such as Totnes and Barnstaple.
Most of Devon's villages were also in existence by the 10th and 11th centuries. They usually lie at the heart of their own parish and contain the parish church. Most villages historically contained only one or two substantial farms. Apart from the parish church (and the church house where it survives), these farmhouses are likely to be the oldest buildings in the village. Devon's countryside is characterised by the medieval pattern of isolated farmhouses or small groups of farmhouses in hamlets surrounded by their own buildings and land. Devon has relatively few great houses surviving from the medieval period, the most notable being Dartington Hall.
Devon has many Norman motte or ringwork and bailey castles dating from the Conquest in the years after AD1066 and the 'Anarchy' of the mid 12th century. Good examples can be seen at Bampton, Barnstaple, Eggesford and Loddiswell. Only a few of these developed into medieval masonry castles as at Totnes and Okehampton. From the late 15th century, the end of the 'Wars of the Roses', Dartmouth has some of the earliest coastal artillery fortifications to have been built in England.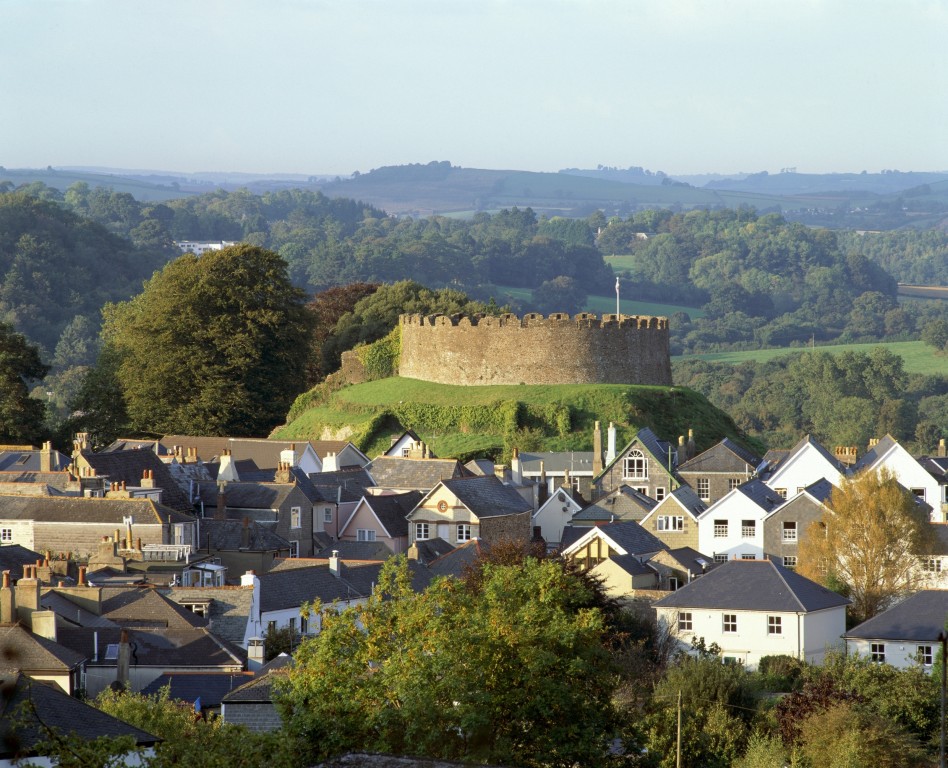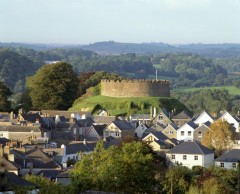 The predominant religion in Devon for 1500 years has been Christianity. The county's many parish churches are some of the most important and visible components of its historic heritage. Devon also had some 30 medieval monastic houses, the remains of which, such as Tavistock Abbey, can be striking but fragmentary.
The tin industry of Dartmoor, quarrying of building stone, as at Beer and Dunscombe, and roofing slate from south Devon all flourished in the medieval period. The Royal silver-lead mines in the Tamar valley were some of the earliest deep-mine workings in England. However, the most important manufacturing industries were the wool and cloth industry and pottery making.
Devon's huge network of roads and lanes evolved in the medieval period. Important medieval bridges survive at Exeter, Clyst St. Mary, Barnstaple and Bideford and over the Tamar. The Exeter Canal, although extended later, dates from the 16th century and is the oldest in the country.
Find out more about these sites by viewing the Devon Historic Environment Record.