The importance of 19th century mineral exploitation in Devon has been recognised by the designation of the mines and industrial river quays of the Tamar Valley and the associated industries and industrial housing in Tavistock as part of the Cornwall and West Devon Mining Landscape World Heritage Site. Throughout the 18th and 19th centuries and into the 20th, one of the widest ranges of metal ores in the country, including tin, copper, arsenic, silver and lead, were mined in the Tamar Valley as well as on and around Dartmoor. Water power remained dominant, although some iconic steam engine houses survive. Dartmoor granite was quarried to help build the great cities of the British Empire and deposits of china clay and ball clay on the edge of Dartmoor and around Peters Marland were opened up on a large scale. Although eclipsed by industrial-scale textile manufacture elsewhere in England, a few larger 19th century cloth mills still stand, such as Heathcoat in Tiverton and Coldharbour Mill, Uffculme.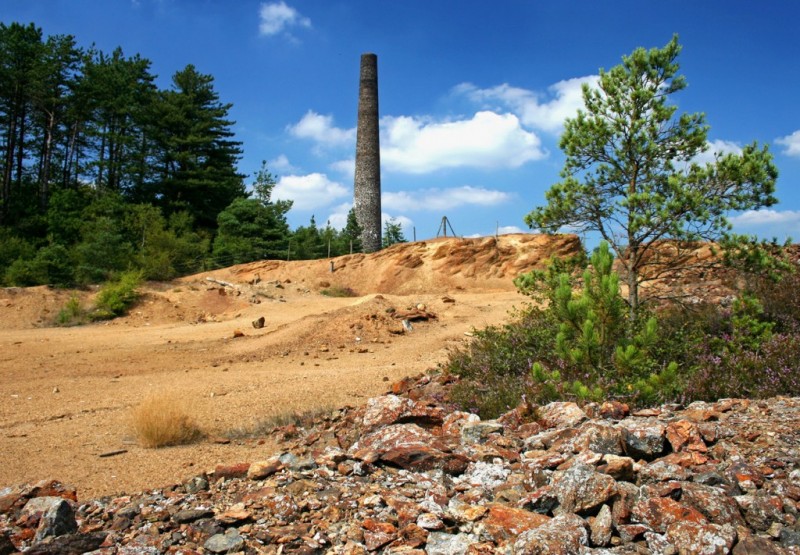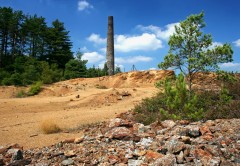 Few new churches were built after the Reformation until the later 19th century when many new, usually urban, churches were erected. The rise in nonconformism led to the extensive construction of chapels in both town and country so that the county now has an outstanding inheritance of these buildings. Some towns, such as Tavistock and Tiverton, as well as rural settlements have 19th century workers' housing associated with a range of industries. Meanwhile seaside towns such as Sidmouth and Ilfracombe developed as resorts with distinctive local styles of architecture.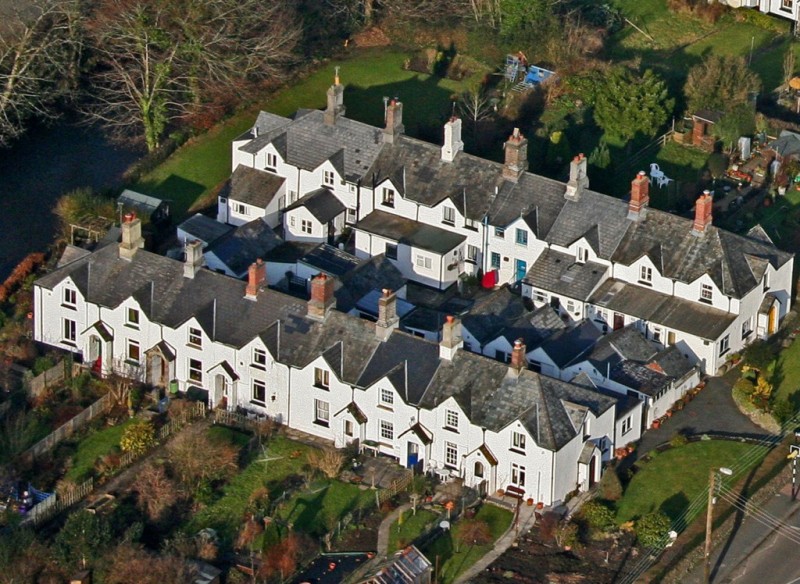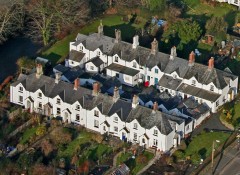 In the 19th century Powderham and Killerton, and Castle Drogo in the 20th century are perhaps Devon's greatest houses. Many designed landscapes such as public parks, cemeteries and the grounds of lesser houses are important historic and landscape features, as well as being important public spaces.
Road improvement through turnpiking commenced after 1750 and influenced the modern main road system we have today, besides leaving evidence in the form of tollhouses, milestones and many historically significant road bridges. Devon never had an extensive canal system, but the Stover Canal, the Grand Western Canal, Rolle Canal and the Bude Canal survive in various states of preservation. At its peak in AD 1900, Devon's railway network was very extensive. Most of the branch lines have now been closed but interesting railway buildings and features survive on both open and disused lines. The remains of Brunel's Atmospheric Railway in South Devon are historically important.
Coastal artillery fortifications on the Devon coast reached their peak in the 19th century around Plymouth, with chains of forts and batteries, facing both out to sea and inland. Dartmoor contains some of the county's oldest military training areas. The Second World War has also left an extensive legacy of anti-invasion defences, such as pill boxes and radar stations, alongside evidence of the air and sea counter-offensive, especially airfields and D-Day training and embarkation areas.
Find out more about these sites by viewing the Devon Historic Environment Record.