First there was The Amesbury Archer and now Exeter has The Pinhoe Hoard!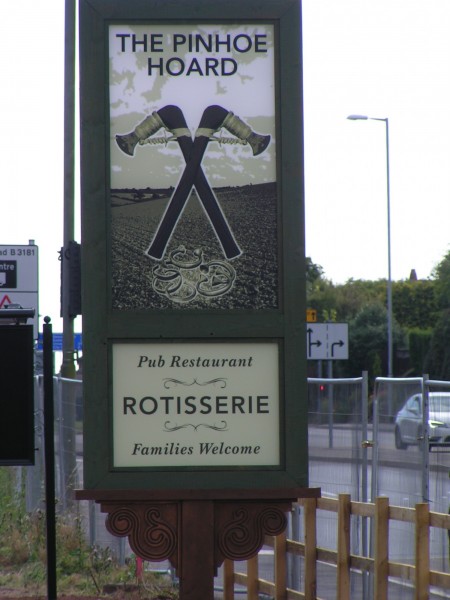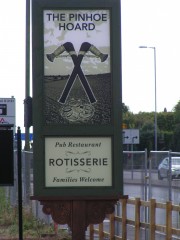 The brewery and pub chain Marston's have decided to name their new 'super pub' on Pinhoe Road 'The Pinhoe Hoard' after Bronze Age artefacts found some years ago. Because of the wealth of archaeological discoveries made more recently during extensive housing development, Marston's have chosen to recall the ancient past rather than go with a more modern theme. Finds in the wider Monkerton development have included a sizeable prehistoric ditched monument. But we don't have the 'Pinhoe Henge', instead the new pub sign proudly displays the crossed palstaves over heaped armrings of the hoard.
The hoard was discovered in 1999 by local metal detectorist Jim Cobley about a mile away from the new pub and just over the border in what is now Broadclyst parish, East Devon. Jim reported the find to the RAM Museum in Exeter, where it is now displayed on loan. The hoard is a fine example of Middle Bronze Age metalwork (c. 1400-1200 BC). It consists of fourteen objects including five complete or near complete armrings, four fragments of armrings and five fragments of palstave.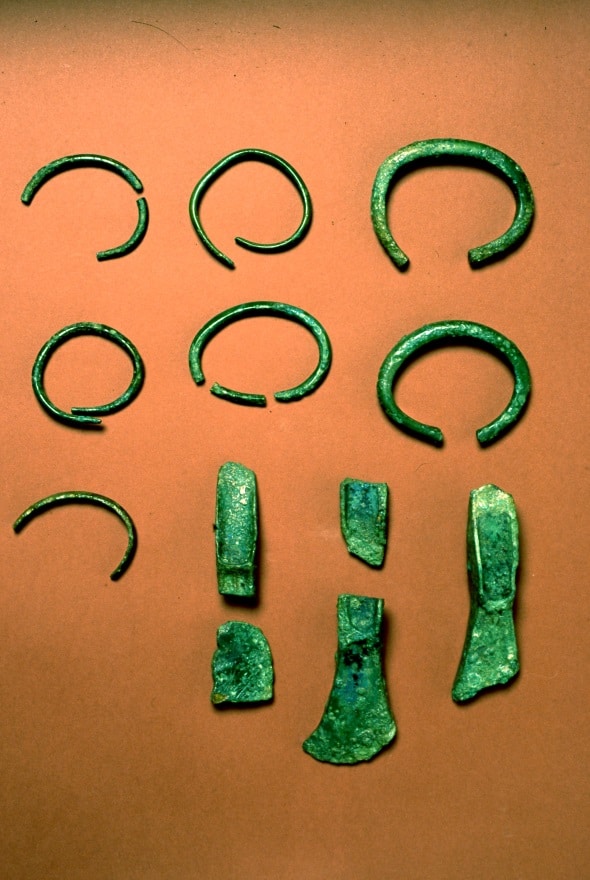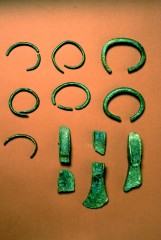 Investigation by Exeter Archaeology indicated that the hoard had been buried in a small isolated pit, but the context had been heavily disturbed by recent ploughing. It is the only example in Devon of a hoard that combines these two artefact types.
More recent archaeological work near to the find spot, including on a new water main to Cranbrook and housing development either side of the Broadclyst road, have found evidence of prehistoric ritual activity and Romano-British settlement.
Jim is very pleased that his discovery has been recognised in this way: 'I saw that the name had appeared and wondered if it could be my hoard. I discovered on Facebook that it was. I am absolutely delighted that such an important find has been chosen as the name of the new pub'. He has been in touch with the management team at Marston's and plans to show them the hoard on display at the museum. The Pinhoe Hoard opened in September. Cheers!