The 70th anniversary of the D-Day Landings on 6th June is a time to commemorate the people that took part in them and the epic events that heralded the liberation of Western Europe from Nazi occupation. Here in Devon we can also look with pride at Operation Overlord's legacy that can still be seen in the Devon landscape.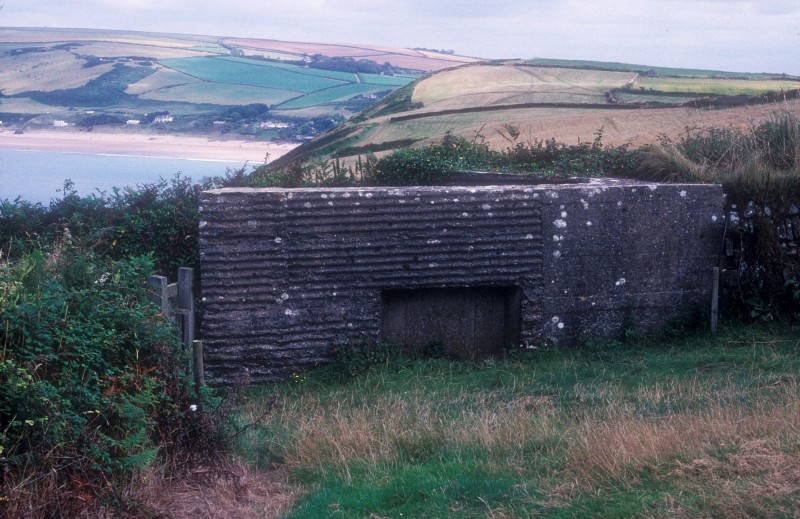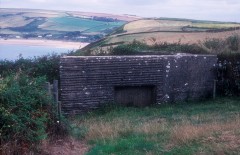 Due to its proximity to the continent, Devon has been a point of cross-channel entry and exit, in peace and war, for many millennia. It is no surprise that the county was at the very forefront of air, land and sea activity prior to and during D-Day. British and American forces trained on Devon's moors and beaches, honing assault skills and testing out new machines and munitions. For example all the US troops that went ashore at 'Utah' and 'Omaha' beaches passed through specially built training facilities in North Devon. A row of concrete landing craft and many other practice structures can still be seen on Braunton Burrows. The larger formation landing exercises off and inland of Slapton Sands are famous for the tragedy of 'Operation Tiger'. The first 'boots on the ground' in Normandy were the British and US airborne glider infantry and paratroops. The British trained for the assault on the Orne River and Caen Canal bridges on their close doubles at Countess Weir in Exeter. The US 101st Airborne Division flew from airfields at Exeter, Dunkeswell and Upottery. Vital air cover and ground-attack support for the invasion came from the RAFs closest airfields, including RAF Exeter, RAF Harrowbeer and RAF Bolt Head, co-ordinated from the Sector Control Room at Poltimore Park, Exeter – which is now a paintball centre! The eyes and ears of the RAF, its radar stations, can still be seen at Prawle Point, Exminster and Branscombe for example.
As vast numbers of US troops assembled, encampments of tents and huts proliferated in the Devon countryside. Most are long-gone, but until recently US military buildings could be seen at Okehampton, Tiverton, Bovey Heathfield, Plymouth and Salcombe. The armada of fighting and transport ships was supplied from a purpose built US Navy Stores Depot, complete with railway freight yard, at Topsham Road, Exeter. Much of this has recently been given over to housing development, but some warehouses are still in use by the British MoD, and its former role is commemorated in new street names such as 'Liberty Way'. Landing craft repair facilities can be seen on the Salcombe estuary and on the Dart. When the invasion finally came the US 4th Division embarked from Devon's southern ports, and embarkation hards can still be seen at Salcombe, Dartmouth, Brixham and Torquay. The Royal Navy provided vital naval support from Plymouth and smaller bases such as Dartmouth.
Hospitals for the anticipated influx of casualties were built at Fremington, Axminster, Plaster Down (Whitchurch) and Ilford Park. These have only very recently been redeveloped or are about to be. It is some comfort that despite the terrible losses, particularly at Omaha, the overall number of casualties were far less than these extensive preparations were anticipating.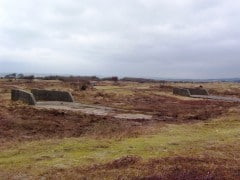 Over recent years many sites with D-Day associations have been recorded by a wide range of historians and archaeologists – professional and volunteer. Some have even been given Listed Building status, because of the historic role that they played – such as the embarkation hards of Torbay and the US Naval Air Force command centre at Dunkeswell. Wherever possible we have them recorded on the Devon Historic Environment Record, for example the landing craft in Braunton Burrows.
So, as June the 6th approaches, remember that these world-changing events were not just on distant shores. They have left a lasting and important legacy here in Devon.