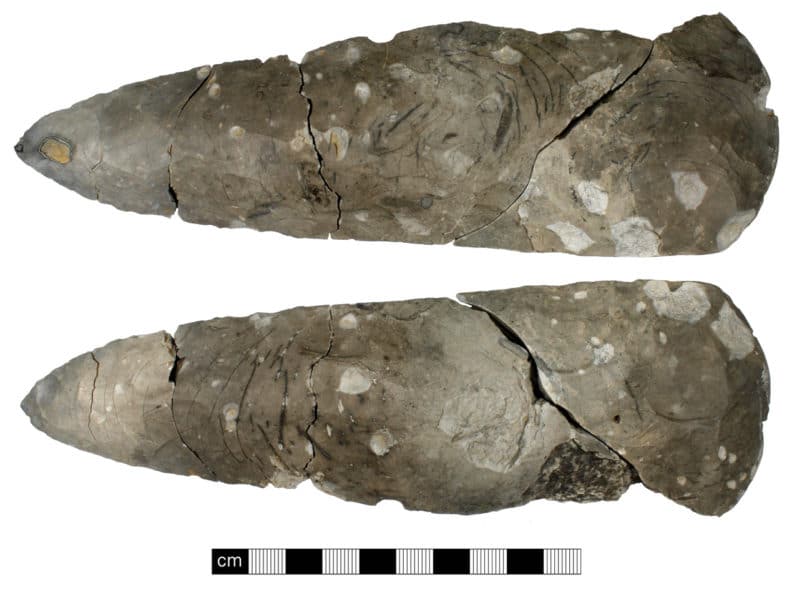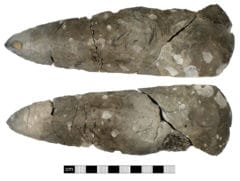 A pit containing a Neolithic axe and pottery has been discovered during archaeological excavations near the A382 at Newton Abbot.  The axe had been burnt before it was buried in the pit, which had caused it to break into four pieces.
The archaeological mitigation works are being undertaken by AC archaeology and SLR Consulting as part of the road improvement scheme between the A382 and Howton Road to the north-west of Newton Abbot.
More information on the project and what has been found so far can be found on our current projects page, the DCC News Centre and in the bi-weekly journal of the excavations produced by the archaeologists.