The amazing array of finds from a Bronze Age burial on Whitehorse Hill on Dartmoor will be on display at Plymouth City Museum and Art Gallery from 13th September – 13th December 2014.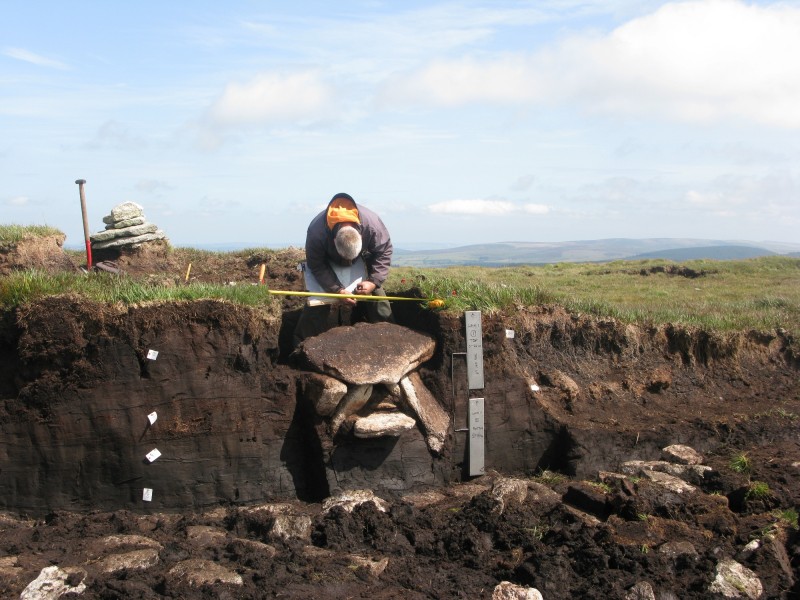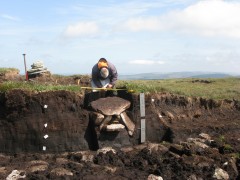 The excavation of a Bronze Age cist, a small stone-built coffin on Whitehorse Hill on Dartmoor has revealed a remarkable assemblage of prehistoric grave goods including a bear skin, a woven bag, more than 200 beads and a braided armlet with tin rivets.  This is not only the most important assemblage to be discovered on Dartmoor but the finds, particularly the organic remains which were found to be in an exceptional state of preservation, are of national and international importance.  The analysis and conservation of these artefacts, which was part-funded by Devon County Council, is now nearly complete and they are shortly to form part of a major new exhibition at Plymouth City Museum and Art Gallery from 13th September – 13th December 13 2014.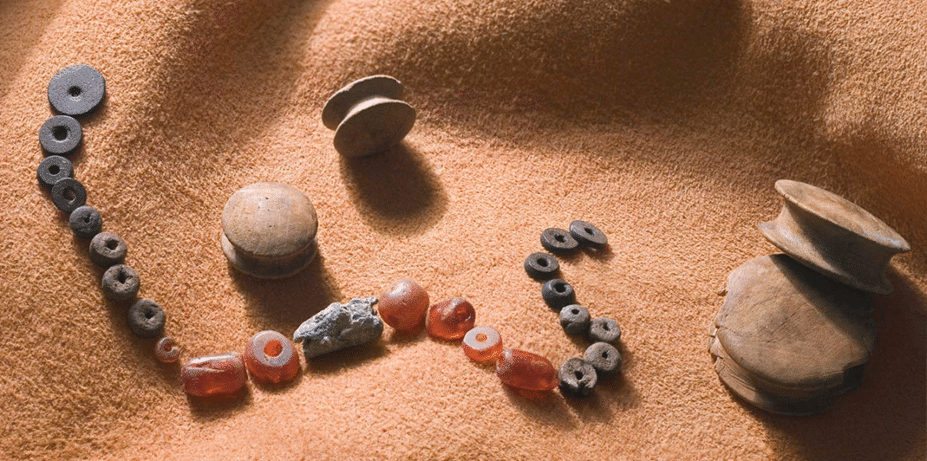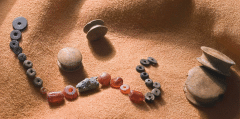 The cist was excavated in 2011 as the peat around it was drying out and shrinking leaving the cist in danger of collapse; the first excavation of a burial site on Dartmoor for 100 years.  Despite the fact that the end stone had already fallen out an intact cremation burial with its accompanying artefacts was found inside.
The cremation is that of a young person, aged between about 15 and 25 and the nature of the grave goods suggests that they were of some importance within their community.  The cist near the summit of Whitehorse Hill, at 600 metres above sea level, is one of the highest cists recorded on Dartmoor and its location in what is now a remote and windswept area within the centre of the sources of the Rivers Taw, Dart and Teign must be significant.
Further information on the cist and its amazing artefacts and the forthcoming exhibition can be found at:
http://www.dartmoor-npa.gov.uk/lookingafter/laf-culturalheritage/whitehorse-hill-burial