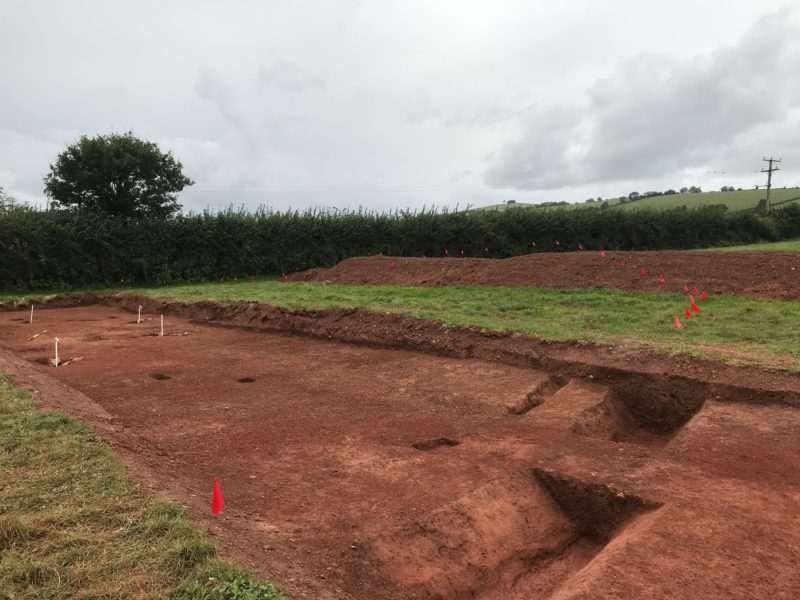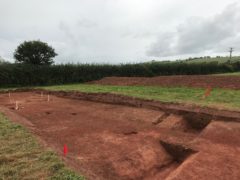 A recent community archaeology project in Thorverton, partly sponsored by Devon County Council, surpassed all expectations with the discovery of a probable henge, a Neolithic ceremonial monument.  The monument, which first showed as a circular feature on a geophysical survey, proved on excavation to comprise a substantial oval ditched enclosure about 40 metres across with the possible remains of a bank on the outside and a ring of large pits in the centre, which are thought to have held a series of large upright posts.  These features are typical of Neolithic henge monuments.
Also found was the remains of a Neolithic settlement, a rare find in Devon.  Finds from the site include Neolithic pottery and flint tools and also fragments of hazelnut shell, cereal grains and other plant remains.
The excavation, which was supported by the Lottery Heritage Fund and led by AC Archaeology, attracted more than 100 volunteers and culminated in a successful open day attended by 320-350 visitors.
You can read more about the project on Twitter and Facebook.