Oral Health Improvement Team – free training for early years settings
Devon County Council have commissioned the Oral Health Improvement Team to improve the oral health of children and cared for adults in Devon. Sarah Thrush and Lucie Colbourne-Laight are the Oral Health Improvement Practitioners, supported by their secretary Toyah Saunders.
Good oral health is vital to general health and wellbeing and education is key to achieving improved oral health in the long-term. Tooth decay is largely preventable yet it remains a serious problem nationwide. Public Health England data shows that in 2015, a quarter of 5-year-olds experienced tooth decay in England, and the vast majority went untreated. The team concentrate on delivering key prevention messages and addressing how to overcome poor oral health in young children and those in care or foster homes.
The Oral Health Improvement team arrange oral health education training throughout much of Devon, specifically the North, East and Mid-Devon locations. Our oral health training seeks to provide invaluable information to equip care and support staff to carry out their job, armed with the correct knowledge to do so.
The training delivered is FREE and is also bespoke to the needs of the setting – the team will work around the setting's requirements to ensure that the content is as relevant to them as can be. This training can be done virtually or face to face (COVID dependent) to enable as many individuals to attend as safely as possible, with attendees receiving a certificate of verifiable CPD.
To book a session or to find out more please contact the team by email: ndht.ohesds@nhs.net or telephone: 01392 405705.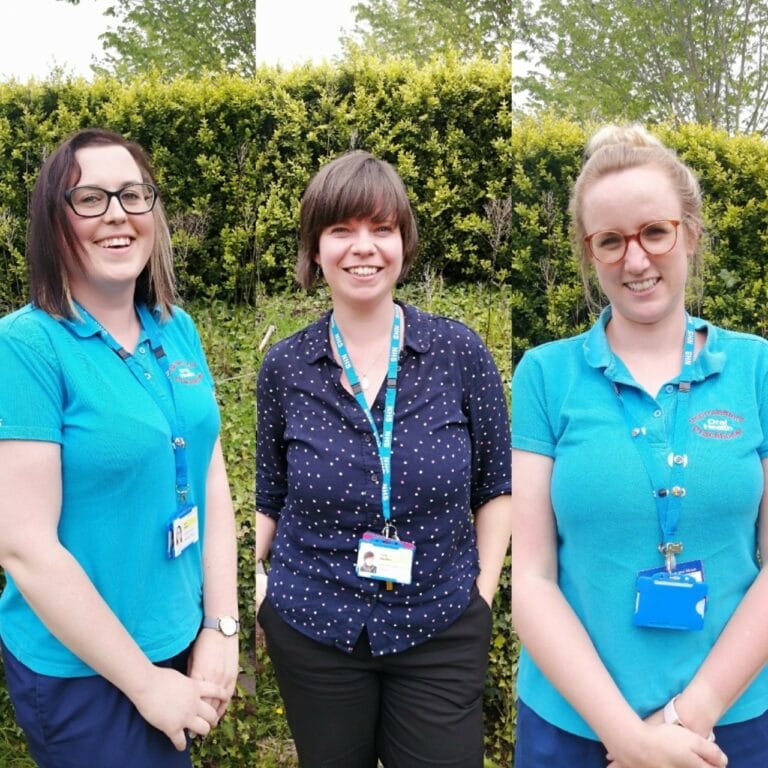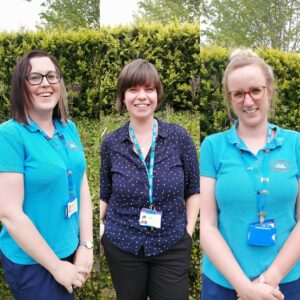 From left: Sarah Thrush, Toyah Saunders and Lucie Colbourne-Laight, Oral Health Improvement team for Devon.