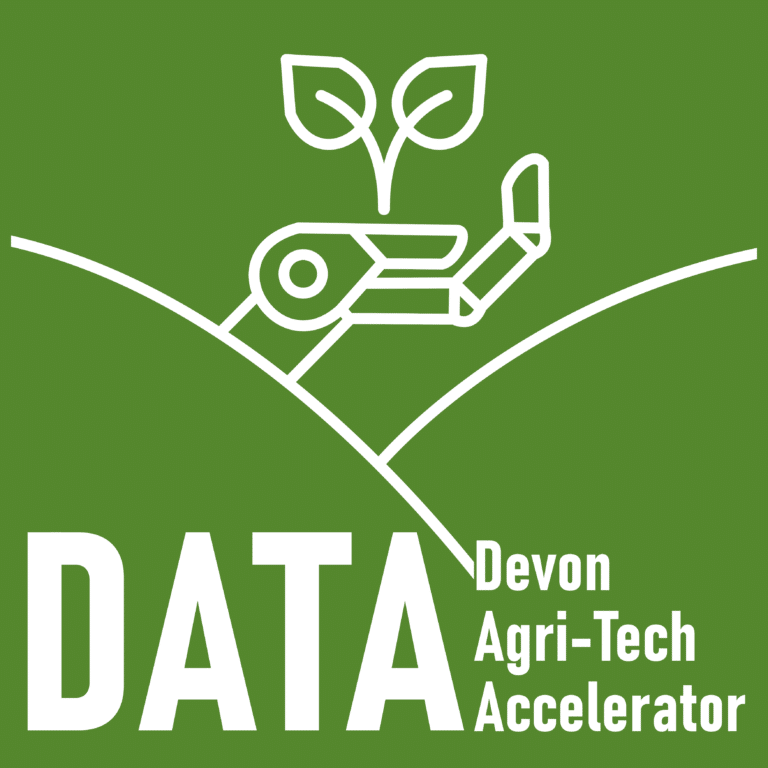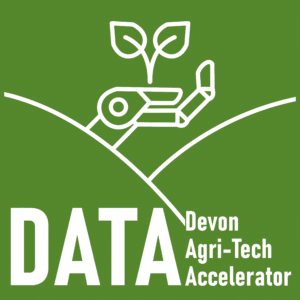 Project concluded
This project formally concluded in December 2022. The legacy of the Devon Agri-Tech Accelerator is the Devon Agri-Tech Alliance. To read more about the Devon Agri-Tech Alliance, please click the link below
Devon Agri-Tech Accelerator website
Background
The DATA project is led by Devon County Council, in collaboration with the University of Plymouth, Duchy College and BIP. It is funded by the UK government through the UK Community Renewal Fund, which is managed by Devon County Council.
The UK Community Renewal Fund is a UK Government programme for 2021/22. This aims to support people and communities most in need across the UK, to pilot programmes and new approaches to build community resilience and prepare for the UK Shared Prosperity Fund. It invests in skills, community and place, local business, and supporting people into employment.
Devon County Council Business support and innovation team have successfully secured over £500,000 from the Community Renewal Fund to support the farming and Agri-Tech sector in Devon.
The overall aim of this project is to support existing Agri-Tech businesses with their innovations and to create a community between Agri-Tech businesses and farms, using government funding to: reduce Devon's carbon footprint, enhance farm productivity, keep a localised economy, and grow the agriculture and Agri-Tech business sector in Devon.
The DATA (Devon Agri-Tech Accelerator) project can provide support and research for farms and Agri-Tech businesses who are looking to understand and make the most of future opportunities and build a sustainable farming community within Devon. It has four parts:
Research and Mapping – understanding how many farms currently utilise technology, what opportunities may be around the corner and what Agri-Tech developers we have within Devon. The research element is run by the University of Plymouth.
Building an Agri-Tech Alliance – create a group for farmers, Agri-Tech developers and stakeholders like academic institutions who are undertaking research. This will use the research and mapping to plan how to grow and support the sector in the future.
Knowledge Exchange and Voucher Scheme pilot – support for Agri-Tech businesses. A Knowledge Exchange Manager will work with 14 businesses across Devon to identify bespoke support, advice or services to develop Agricultural technology and innovation or grow your business.
Vouchers of up to £15,000 will be available to pay for the support identified. If you are an Agri-Tech business that would like to gain support to develop your innovation further, please get in touch!
Farm Innovation Pilot – develop a 'Farm Innovation Plan' process and test with farm businesses in West Devon and Torridge, the CRF priority areas in Devon. Two events will invite Agri-Tech businesses to showcase their innovations to farmers across Devon, where they will be able to explore the technology, try it out and understand what it could offer their farm business. This element will be run by Duchy College Rural Business School and Business Information Point.
If you are a farm business that would like to gain insight in enhancing productivity and overall sustainability in those areas, more information can be found on the BIP Info sheet and on Business Information Point website.
To make this project possible, Devon County Council will be working with Business Information Point, Duchy College, and the University of Plymouth to research, support and build networks within the farm and Agri-Tech community.
There will be two showcase events where Agri-Tech businesses will be invited to showcase their innovations and farmers will be encouraged to attend – to see what innovations could enhance their farms.
The Devon Agri-Tech Alliance
The Agri-Tech alliance is a place where farmers and Agri-Tech businesses can connect and communicate. Agri-Tech companies can share their innovations directly with farmers and landowners. Farmers can also communicate with other farms that have similar land types or users who have had experience using a type of Agri-Tech, to see what effect it has had on a similar farm to theirs.
What do you get out of becoming a member of the alliance?
Direct communication with other farmers who have had experience with Agri-tech.
First-hand contact with Agri-Tech companies and new innovations.
The creation of a community between farmers and Agri-Tech companies.
A localised economy – keeping money within local businesses.
Who can become a member?
This alliance is designed to be inclusive, to create a true community of farms and businesses within Devon.
Are you a farmer?
Are you a landowner?
Are you an Agri-Tech business?
Are you a researcher that develops innovative ideas for the Agri-Tech sector?
Are you interested in the farming or Agri-Tech sector?
If you are any of the above, you can become a member, to gain connections and insight into up and coming technologies.
How do you become a member?
More information to come!
DCC Voucher Scheme
A voucher scheme is available for a minimum of 14 Agri-Tech businesses, that can claim up to £15,000 to develop their innovation potential.
Eligibility
Anyone who is in the business of Agri-Tech, or is looking to support an Agri-Tech business to boost productivity, sustainability and innovation within the agricultural sector – who could use extra funding to develop their innovation potential, could be eligible.
Are you in the process of developing an Agri-Tech innovation?
Are you on the edge of a research concept that which could boost Agri-Tech companies?
Do you have limited lab space?
Do you have limited funding for furthering research or testing?
For more information
All information about the voucher scheme can be found in our Handbook.
Please contact the Knowledge Exchange Manager, to discuss the support available.
Contact agritech@plymouth.ac.uk
---
Events
There will be two showcase events (hosted by the University of Plymouth) where farmers and stakeholders can learn more about the latest research, processes and opportunities within Devon's Agri-Tech sector.
Event details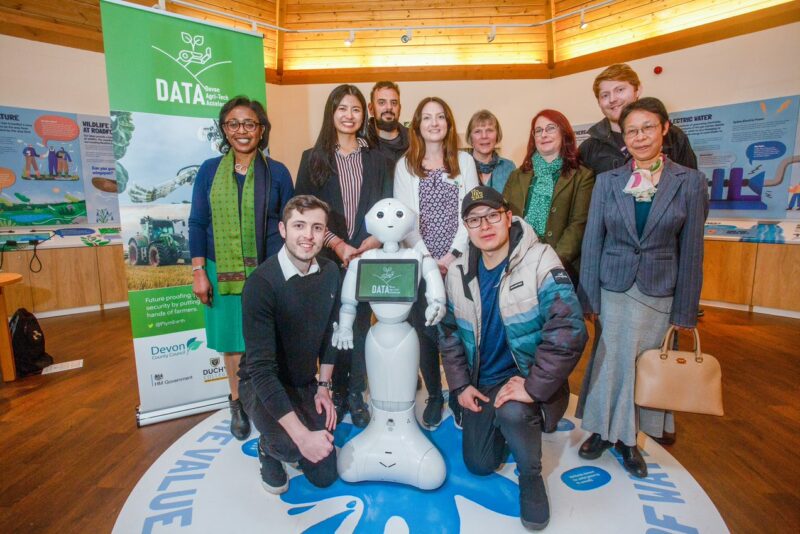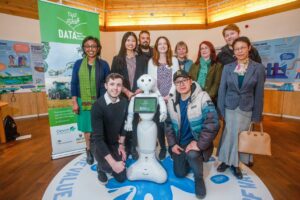 The next event will be held on 26 May. This is a free event that aims to provide support and information to farmers, landowners and businesses interested in using or developing Agri-Tech.
Agenda for the day:
10:00 Arrival – Tea and coffee provided
10:00 – 11:00 Soil and Resource Efficiency presentations and discussions
11:00 – 12:00 Exhibitor presentations
12:00 – 13:30 Lunch and networking (Sandwich buffet)
13:30 – 14:00 Peer discussions
14:00 – 14.30 Fertiliser efficiency / Current issues presentation and discussion
14.30 – 15.00 Future Farm Resilience
Contact details
If you have any questions about the project, or want to express your interest in any part of the project, we are more than happy to help!
Email data@devon.gov.uk
Please check our privacy policy to see how we use and store your submitted data.