Devon Agri-Tech Alliance

What is the Devon Agri-Tech Alliance?
The Devon Agri-Tech Alliance aims to support Devon's agricultural sector by making innovation easier and more accessible. It will facilitate a community of research organisations, tech developers, farmers and other agricultural businesses so that those working on the ground can help shape future research and collaborate with tech developers to ensure that research and tech solutions are practical and relevant. It also aims to facilitate collaborations and provide spaces for discussion and knowledge transfer.
How does the Alliance benefit me?
Members will be able to talk to other farmers and agricultural businesses about what works (and what doesn't!) and members will hear first-hand from research organisations and tech developers about opportunities and new ways of doing things. It could lead to collaborative opportunities to test new ideas, feedback on new technology and help design future research. 
How can I become an Alliance member?
If you are a farmer, landowner, research organisation or tech developer, you can join for free!
To become a member, you can either sign-up by using the registration link below, or contact us via email
Devon Agri-Tech Alliance sign-up
Spotlight Events
The Alliance has hosted series of specialist workshops, following the Farm Innovation Event, called the Spotlight Events. These events are designed to connect agricultural businesses (including aquaculture, farming, forestry, horticulture) with agri-tech developers and research organisations (including universities, and other academic institutions) so that Alliance members can exchange ideas and collaborate to identify challenges and opportunities, design, develop, test and feedback to stimulate innovation, new ideas and opportunities.
Some highlights from the spotlight events are listed below.
Slurry Infrastructure Grant: Info & Advice Workshops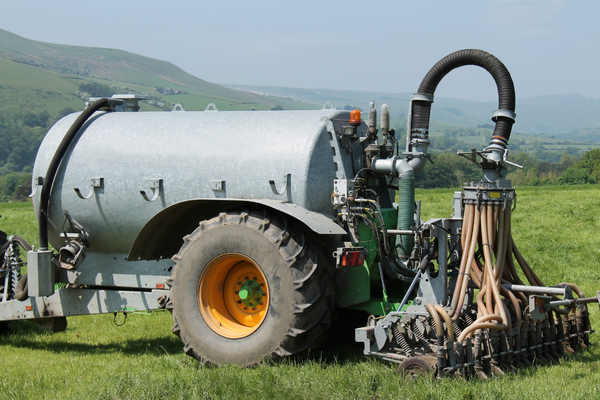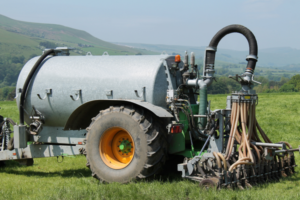 The Alliance worked with Business Information Point to run two free workshops to help understand the Slurry Infrastructure Grant that will help livestock farmers in England to improve or expand their slurry storage capacity to 6 months and also fund the fitting of impermeable covers on grant-funded stores. The workshops provided more information about the grant, and discussed the the application process, explaining why you should apply even if your farm is not in a priority area. The first round of grant applications are due on 31st January 2023.
'Roots to Market'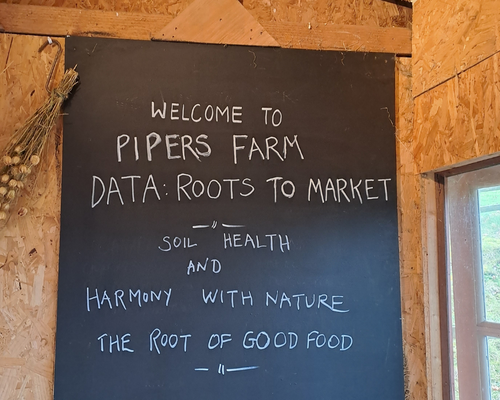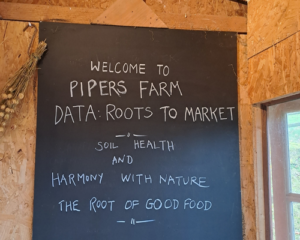 On Thursday 23rd February 2023, we hosted 'Roots to Market' workshop at Pipers Farm, which was designed to support local producers through hearing the lived experience of two different farm businesses, Pipers Farm and How Now Dairy, who shared their unique routes to market.
We also heard from Cosmic, a digital enterprise, about the digital support that is available for farm businesses through the Future Farming Resilience programme.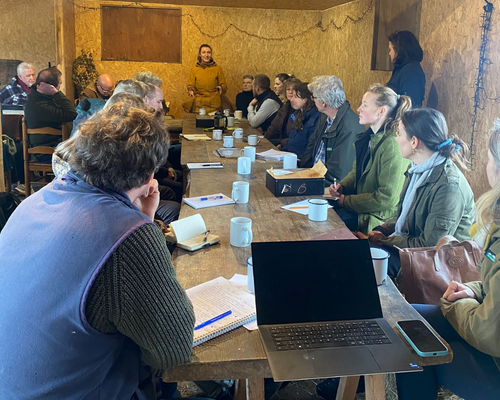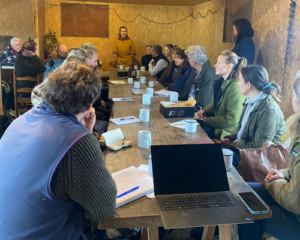 We got to engage in discussions with a number of different farming businesses that were in attendance, and there was lots of food for thought following our productive discussions. We were treated to a lovely farm-to-table lunch from Henri and Peter Greig and the rest of the Pipers Farm team!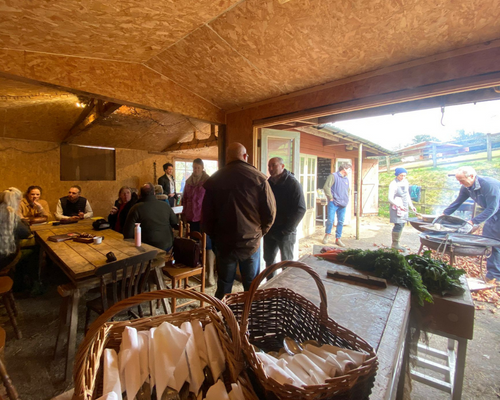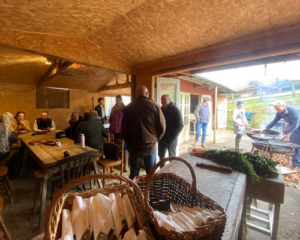 Below is some of the feedback we have received on the day:
'Great talks, great food and great conversation!'
'Thank you for today, this has been a brilliant event.' Really helpful speakers and I appreciate them sharing their experiences'.
'Such a a lovely informal atmosphere, great food + lots of helpful networking and conversation. Great speakers, wonderful to hear the passion + to get tips for our business'
A huge thank you to all involved, and to the various members of the Alliance that attended this workshop.
The history of the Devon Agri-Tech Alliance
Devon Agri-Tech Accelerator
The Devon Agri-Tech Alliance is the legacy of the Devon Agri-Tech Accelerator project, which aimed to support agri-tech businesses with their innovations and to create a community between agri-tech businesses and farms. The Devon Agri-Tech Accelerator was funded through Community Renewal Funding. To read more about the Devon Agri-Tech Accelerator project and what the project featured, please access the website on the link below.
Devon Agri-Tech Accelerator website
Part of supporting agri-tech businesses with their innovations was to develop an understanding of how many farms currently utilise technology, what opportunities may be around the corner and what Agri-Tech developers we have within Devon. The research element was run by the University of Plymouth, and the findings of the research can be found below.
DATA Sector Research and Mapping Report
Part of the support provided through the Accelerator was the provision of the Knowledge Exchange and Voucher grant scheme, which could be used to support the development of agri-tech installation on Devon farms. Some of the recipients of this grant agreed to be filmed, to share an overview of their farming businesses and their experience with the grant scheme. All the case study videos below was filmed by Rowe Films and commissioned by the Devon Agri-Tech Alliance.
Case Study: How Now Dairy
Website: How Now Dairy
Case Study: Dart Valley Fungi
Website: Dart Valley Fungi
Case Study: Lee Farm Services
Website: Lee Farm Services
Case Study: Taw Valley Microgreens
Website: Taw Valley Microgreens
The launch of the Devon Agri-Tech Alliance
The Alliance formally launched at the Farm Innovation Event on the 18th of November 2022 , where over 70 attendees – which featured farmers, agri-tech developers, and research organisations from across Devon, were able to hear about the latest developments in Devon's agri-tech sector and were able to hear first-hand about the various successes of the Devon Agri-Tech Accelerator project, and to learn about the next pioneering development in Devon's agri-tech sector, the Devon Agri-Tech Alliance.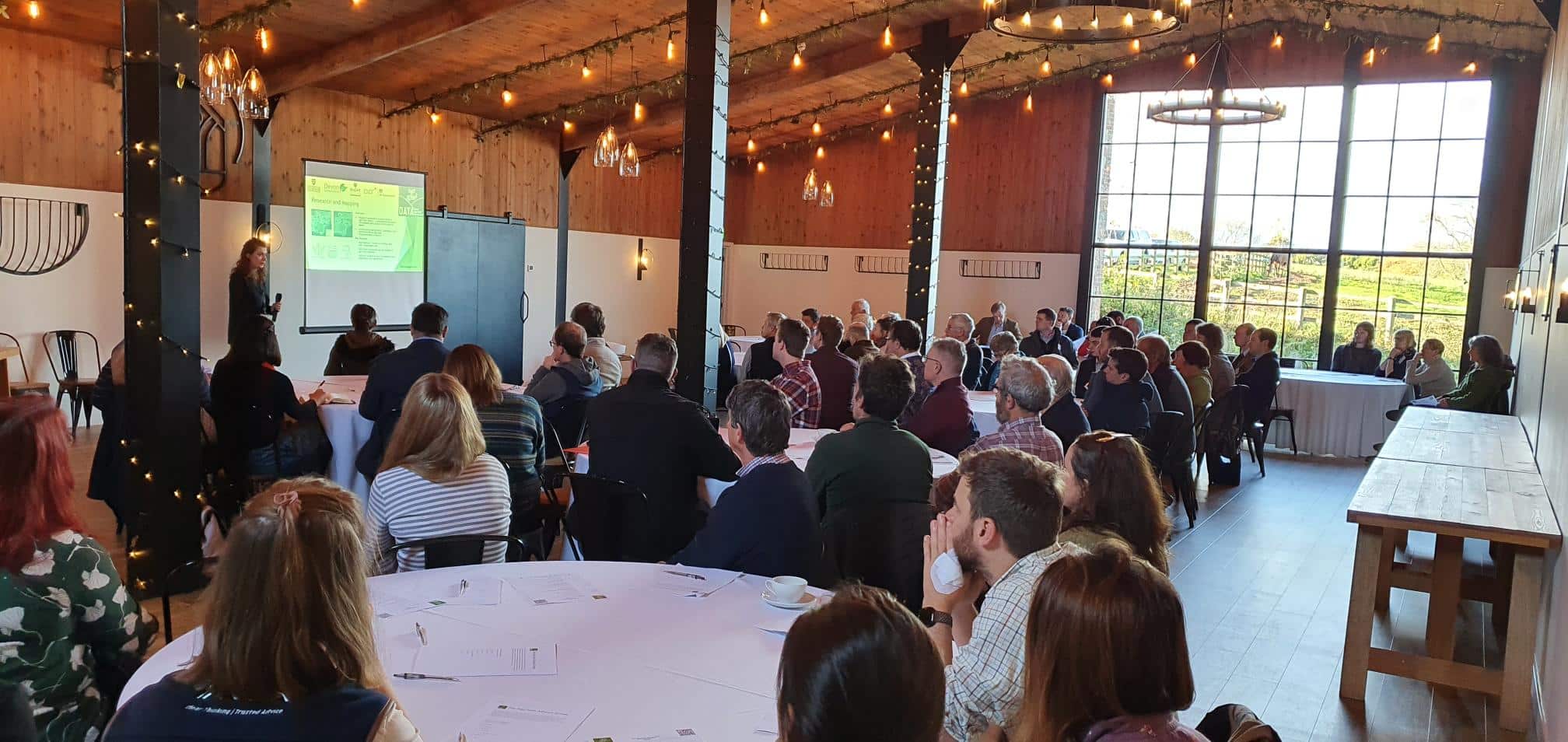 The Alliance is the resulting community created through the Accelerator. The Agri-Tech Alliance is a place where farmers and Agri-Tech businesses can connect and communicate. Agri-Tech companies can share their innovations directly with farmers and landowners. Farmers can also communicate with other farms that have similar land types or users who have had experience using a type of Agri-Tech, to see what effect it has had on a similar farm to theirs.
Contact us
If you have any questions about the project, or you would like to become a member of the Alliance, you can either sign-up by using the registration link below, or contact us via email
Devon Agri-Tech Alliance sign-up
If you would like to express your interest in the Agri-Tech Alliance or provide valuable feedback to shape the Alliance, please complete our survey
Complete the Devon Agri-Tech Alliance Survey
Please check our privacy policy to see how we use and store your submitted data