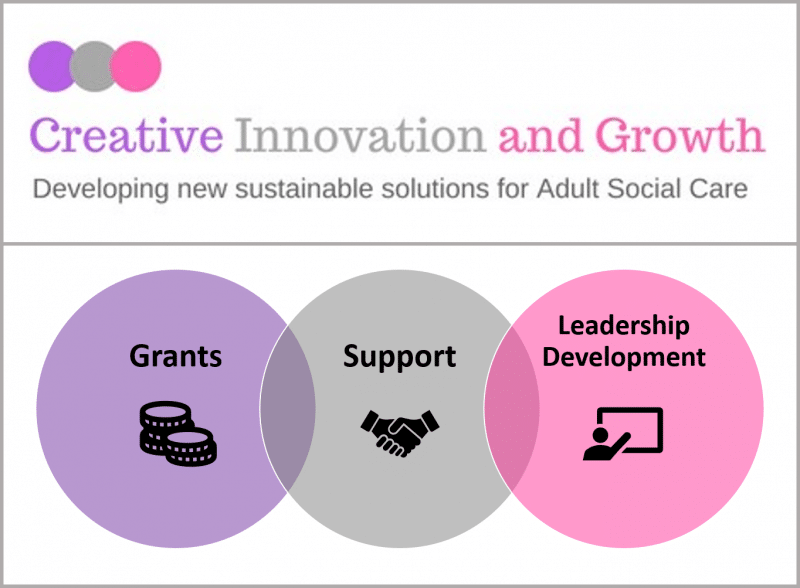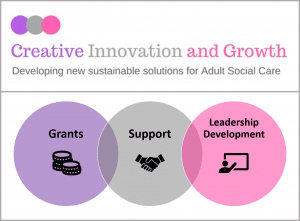 The Creative Innovation and Growth (CIAG) Programme supports Adult Social Care businesses and organisations in Devon.
There are three elements within this package: the CIAG Grants Fund, CIAG Business Support and CIAG Leadership Development.
The overall aim of the CIAG Programme is to increase sufficiency in the Devon ASC sector by supporting the market to grow, develop and diversify. This includes personal, residential and unregulated care.
The grants fund has three aims:
To increase sufficiency in the ASC sector across Devon by supporting the market (including personal, residential and unregulated care) to grow; develop; and diversify, as appropriate.
To stimulate 'edge of care' outreach and prevention activities by promoting and supporting independence; connecting people to their communities; keeping people healthier for longer, and thereby reducing the need for statutory intervention.
To encourage innovation; take-up of new technology; new delivery models; and partnership developments.
Data protection – read the Creative Innovation and Growth Data Protection Privacy Notice
The CIAG programme is currently paused due to the current COVID-19 pandemic
Programme updates will be posted to the website.
Key outcomes 2018 – 2021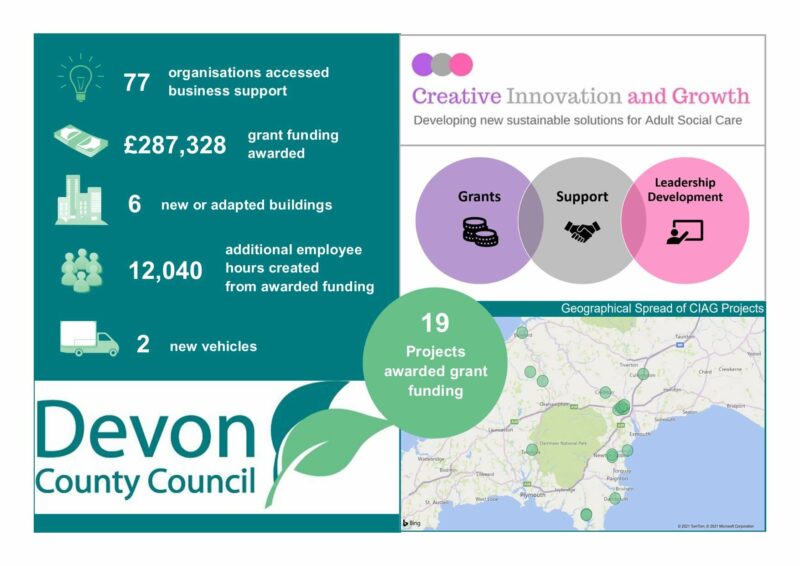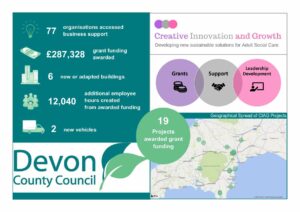 A total of £287,328 was awarded to nineteen Projects in Devon.
This included funding six new or adapted buildings to increase sufficiency across the adult social care sector in Devon. Two new vehicles were funded under the programme to support connecting people in communities. The funding awarded created 12,040 additional hours of employment to deliver the projects across the region.
Through the Business Support programme 77 organisations received support and advice to identify potential areas for growth and development.
For further information about the programme contact Creative Innovation and Growth Programme Mailbox