Case Study
2017/18 Overview of the Road Warden Scheme and the Highway Maintenance Community Enhancement Fund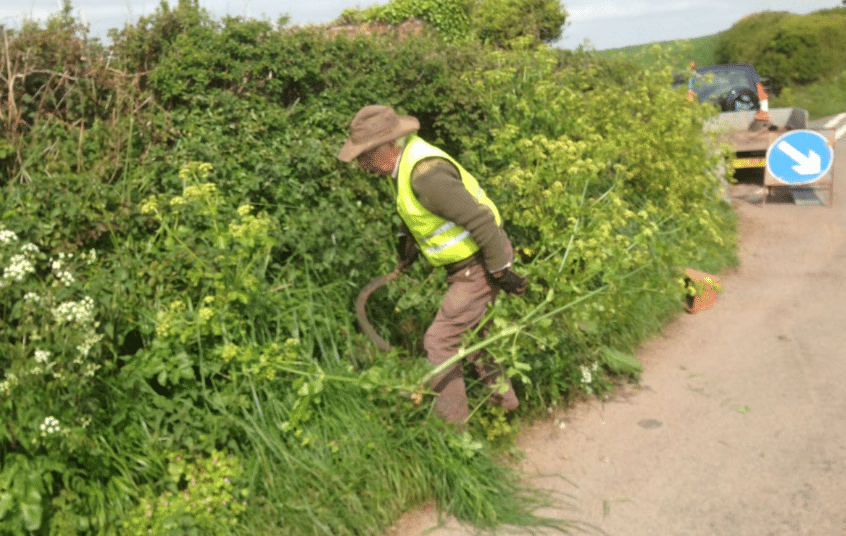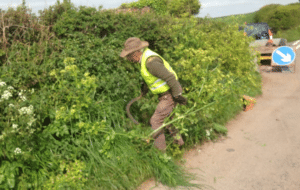 During this financial year we have set up 49 new road warden agreements, bringing the total in place to 60.
We have trained 50 representatives from 33 parish and town council's in chapter 8 training and are now starting to receive more interest in the one-day traffic management for special event course offered by Cormac. We also introduced the Highway Safety Awareness e-learning course at the end of last year and 42 have signed up so far.
14 Parish and Town Councils have received pothole repair material to repair non-intervention potholes in their communities.
We have received 72 HMCEF applications and 15 applications were carried over from 2016/17. A total of 61 applications have been approved. The total number of approved grants is approximately £91,000.00 and will help to fund projects worth over £222,000.00.
| Parish | Summary |
| --- | --- |
| All Saints Parish Council | Training and equipment for weed killing |
| Bideford Town Council | PPE for weed clearance |
| Bovey Tracey Town Council | Purchase of a leaf blower |
| Luppitt Parish Council | Drainage/Ditch work |
| Newton Abbot | Lengthsman and tool purchase |
| North Molton Parish Council | Drainage works, hedge trimming, weed spraying |
| Northam Town Council Bid 2 | Purchase of PPE |
| Payhembury Parish Council | Costs associated with Ecology study |
| Rattery | Materials and equipment for pot hole filling |
| Buckland-Tout-Saints | PPE |
| Chardstock Parish Council | PPE and signage equipment |
| Farringdon Parish Council | Verge clearance |
| Hittisleigh Parish Council | Flood prevention |
| Lynton and Lynmouth Town Council | PPE and equipment |
| Newton Poppleford & Harpford Parish Council | PPE and equipment |
| Beaford Parish Council | Patching an estate road |
| Bideford Town Council | Purchase of chapter 8 signage |
| Broadclyst Parish Council | Conversion of a building to store equipment |
| Ilfracombe Town Council | PPE, equipment and training |
| Sidmouth Town Council | Extending Road Warden duties |
| Stoke Fleming | Lengthsman/flood prevention work |
| Wonford Planters | Planting |
| Sheepwash Parish Council | Surface dressing |
| Diptford Parish Council | Lengthsman (contractor) |
| Luppitt Parish Council | Remove water from road (flooding) |
| Marlborough Parish Council | Maintenance costs of cycleway |
| Newton St Cyres Parish Council | Drainage work |
| Newton St Cyres Parish Council | Replacement of finger post |
| Shobrooke | Repair and replacement of finger posts |
| Thorverton & Brampford Speke Community Action Group | Hulk Lane re-instatement |
| Ugborough Parish Council | Lengthsman (contractor) |
| Beer | Sign, tools and equipment and shed to store them in. |
| Bere Ferrers Parish Council | Health and Safety equipment and tools – road repairs, gully, drain and road sign cleaning. |
| Hennock | Lengthsman (contractor) |
| Kingsbridge Town Council Bid 2 | Pothole materials and contractor time |
| North Molton | Drainage work:survey/audit of drainage features,weeding, gritting, other RW costs. |
| Northam Town Council Bid 2 | Mower, chainsaw, chainsaw training |
| Northleigh | Pothole repair material |
| Shute | PPR and equipment |
| Southleigh | Drainage work |
| Sticklepath Parish Council | Contractor for grass cutting and weed spraying |
| Strete | Cleaning, drainage, hedge cutting |
| Teignmouth | Clean and repair walls on A379 |
| Throwleigh & Murchington Parish Council | Replacement sign posts |
| Widworthy Parish Council | Purchase of road cones and road work signs |
| Chittlehamholt, Satterleigh & Warkleigh | Verge maintenance |
| Exmouth Town Council | Repairs and restoration of Exmouth's Fingerposts |
| Hennock | Lengthsman (contractor) |
| Lifton PC & Chilaton & Milton Abbot | Weed clearance |
| Marwood PC | Flood clearance |
| Modbury PC | Plate compacter |
| North Tawton Town Council | Vegetation management |
| Stokenham Parish Council | Drainage works |
| Thornbury Hamlets Parish Council | Pothole material, PPE and road signs |
| Whimple Parish Council | PPE and signage equipment |
| Yealmpton  Parish Council | Village maintenance |
| Halberton PC | Pothole material – 35 tubs |
| Kenn PC | Pothole material – 26 tubs |
| Modbury PC | Pothole material – 1 x pallet (52 tubs) |
| Thornbury Hamlets Parish Council | Pothole material – 1 x pallet (52 tubs) |
More case studies - Highway Maintenance Community Enhancement Fund (HMCEF), Volunteering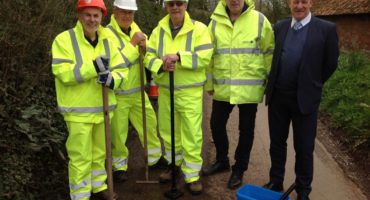 We received a total of 44 bids in 2019/20 and approved 41 of those.  We provided over £12,000.00 of funding to enable projects valuing over £27,400.00 to be undertaken in the community. Parish Summery of Work Clyst Hydon Parish Council Pothole repair material Lustleigh Parish Council Pothole repair material Modbury Parish Council Pothole repair material… Read more >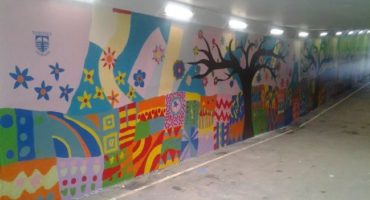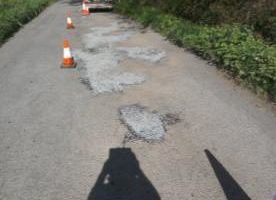 Sheepwash Parish Council received two funding allocations, totalling £1152.86 in order to carry out works on the road from Sheepwash Bridge to Highampton. Read more >
Braunton Parish Council took part in a 'Tidy-Up Community Day' in Knowle, which included flail cutting along the pavement. Read more >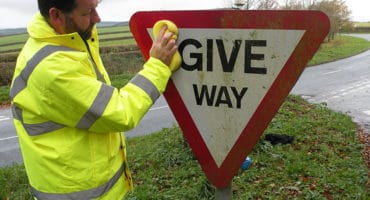 The Parish of Upton Pyne are actively carrying out self help works to keep their area looking good. Read more >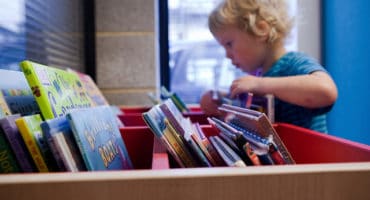 A pilot project to test how communities can support local libraries Read more >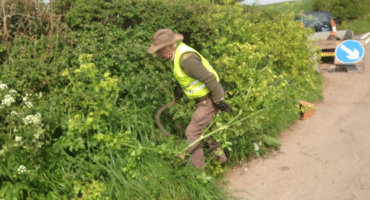 Stokenham Parish Council were awarded funding from the HMCEF to clear drains, grips and buddle holes within the parish. Read more >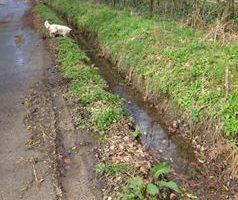 Southleigh Parish Council secured funding from the Highway Maintenance Community Enhancement Fund to carry out extensive ditching and culvert clearance. Read more >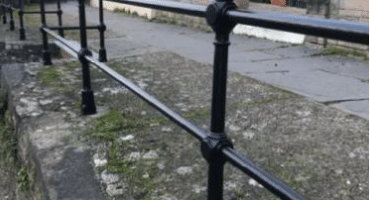 Great Torrington Town Council receive funding to re-paint railings. Read more >