Case Study
Thornbury Hamlets – Grant for tools helps our work with pothole repairs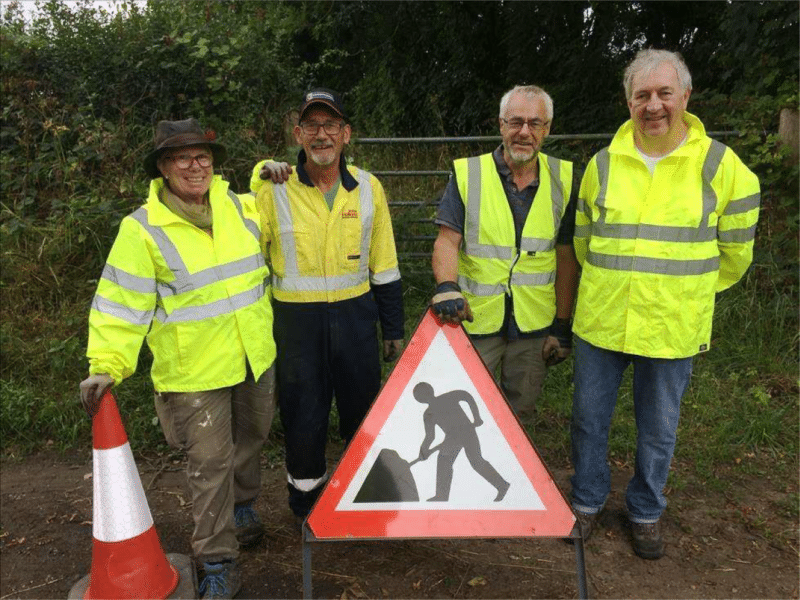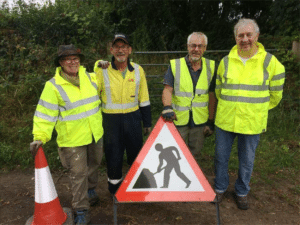 Following the receipt of a further grant from the Highways Maintenance Community Enhancement Fund (HMCEF), Thornbury Hamlets has been able to purchase a new whacker plate and a variety of shovels and brushes, to speed up our work. In the pictures below you can see members of the community working on potholes in the Lashbrook and Lopthorne areas of the parish.
Team members setting out signs before commencing work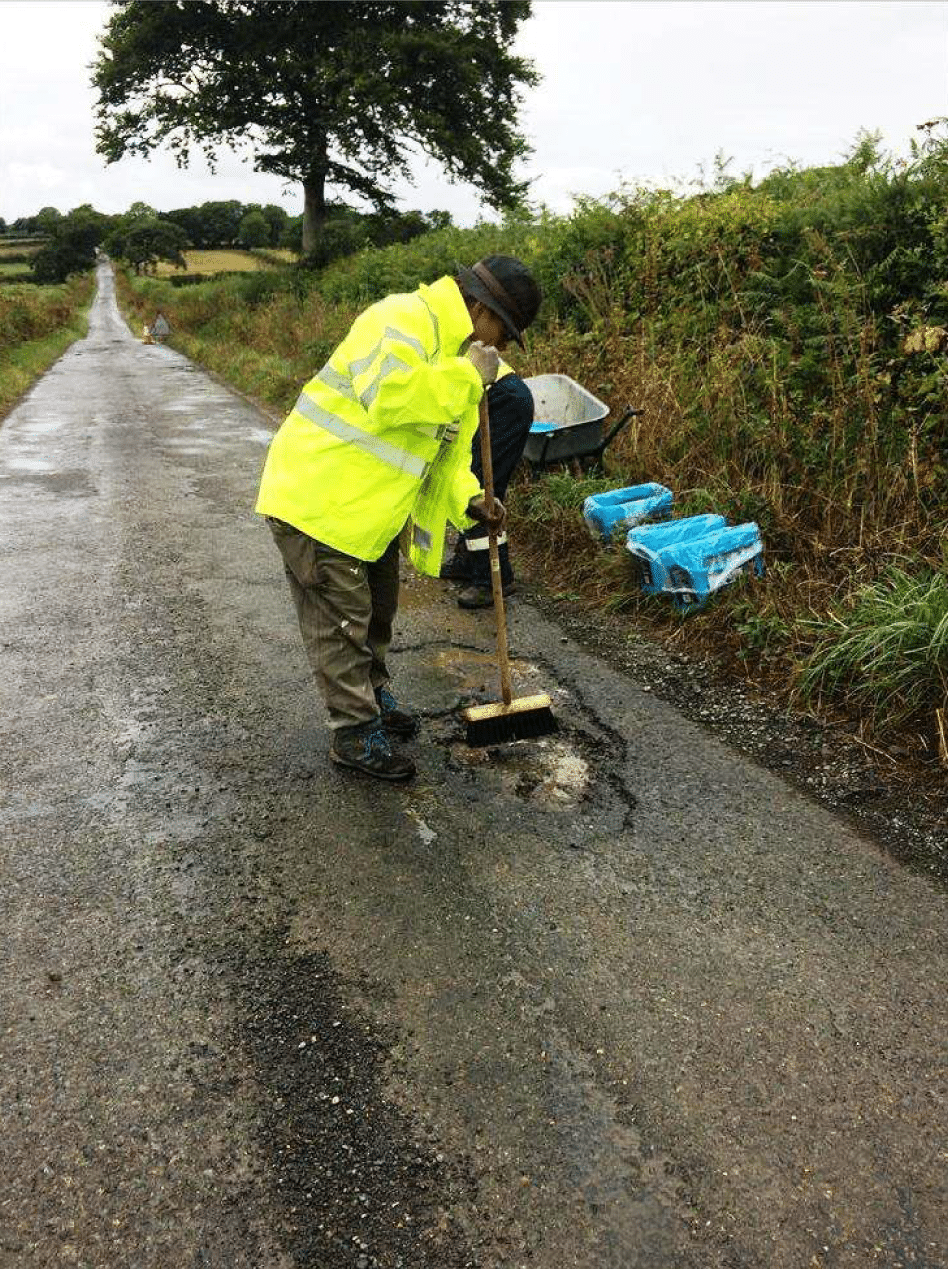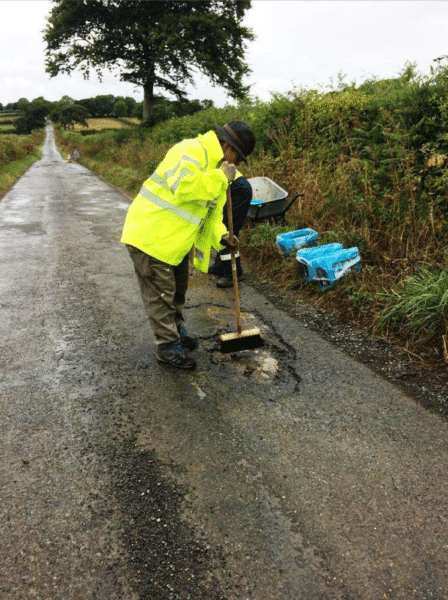 Preparing a pothole for filling with the PPR material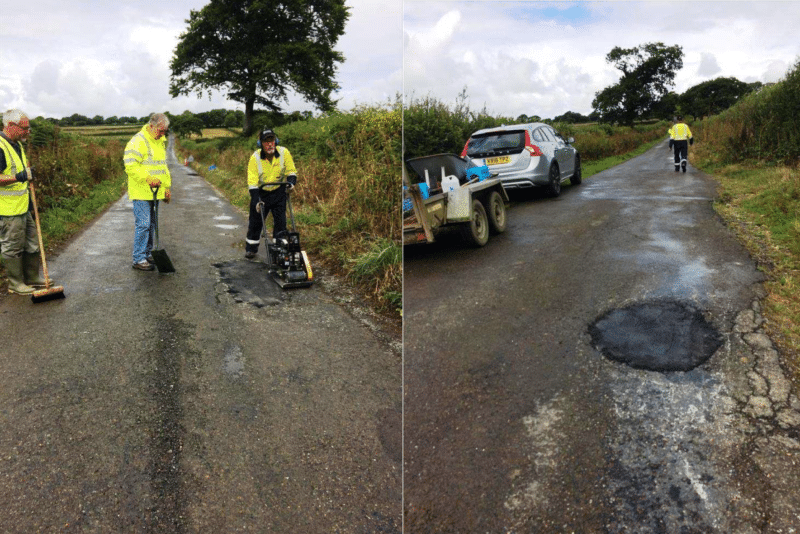 Using the whacker plate to tamp down the PPR material and the end result.
The new whacker plate has helped to make repairs in a faster and therefore safer way, minimising the time that team members are on the highway.
We are now in a position to respond quickly to any new pothole that opens up and fill it before it can develop into a major repair job that would need to be referred to Highways. This is a real 'win-win' both for the parish, in terms of keeping our roads safe, and for DCC's budget.
More case studies - Highway Maintenance Community Enhancement Fund (HMCEF)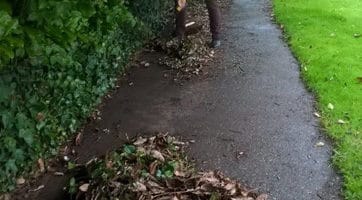 Volunteering to keep the paths clear in Sidmouth. Read more >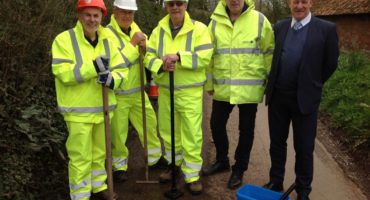 We received a total of 50 bids in 2021/22 for HMCEF and approved 40 of those.  We provided over £26,000.00 of funding to enable projects valuing over £107,000.00 to be undertaken in the community. Read more >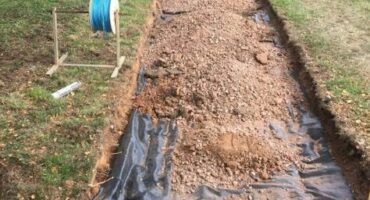 Stoke Canon Parish Council have been awarded funding for the upgrade and widening on an existing footpath. Read more >
Drewsteignton Parish Council received funding through the Highway Maintenance Community Enhancement Fund (HMCEF) towards the replacement of 4 sign posts and the repair and cleaning of several others within the parish. Read more >
Chittlehamholt, Satterleigh and Warkleigh Parish Council received funding of £2000.00 from the Highway Maintenance Community Enhancement Fund (HMCEF). Read more >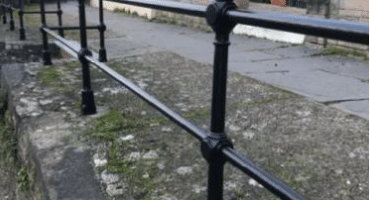 Great Torrington Town Council receive funding to re-paint railings. Read more >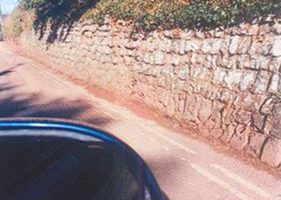 North Tawton Town Council received funding through the HMCEF to clear a wall and hedge free from weeds, brambles and earth accumulation to make the road safer for pedestrians to use. Read more >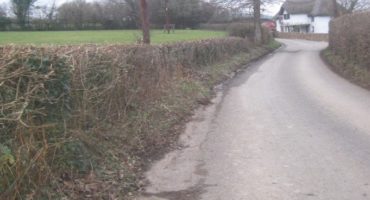 Doddiscombsleigh Parish Council granted funding for assistance with road sweeping and gully clearing. Read more >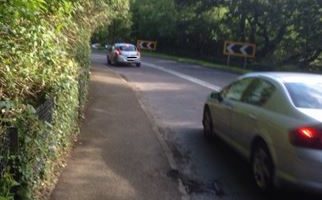 Ilfracombe Town Council employ a town maintenance operative, whose role includes keeping the town tidy and free from weeds, cutting grass verges, pruning trees, clearing drains and filling minor potholes.  A group of volunteers also carry out minor works under supervision. Read more >