Case Study
Cleaning Drainage Features in Stokenham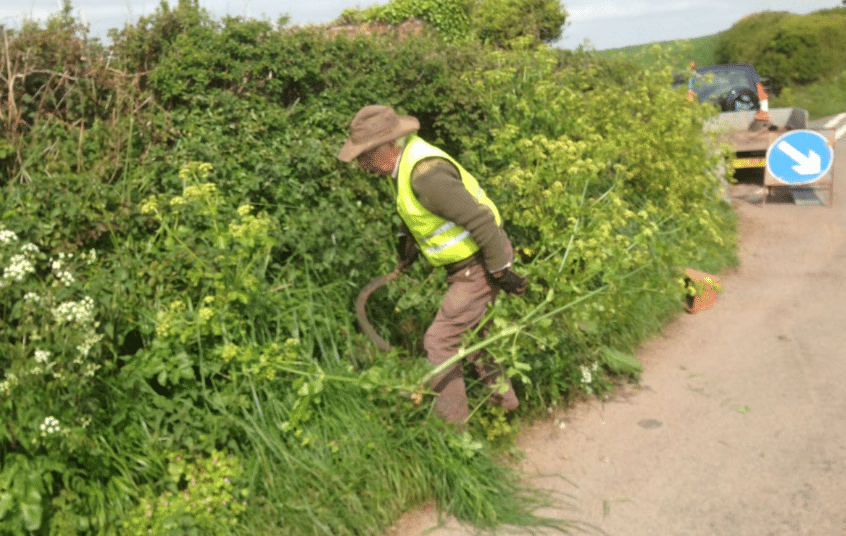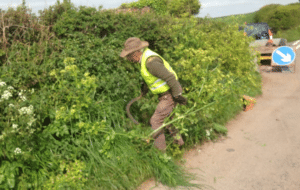 Stokenham Parish Council were awarded funding from the HMCEF to clear drains, grips and buddle holes within the parish.
A buddle hole is a pipe or hole that carries water through a hedge or bank, whilst a grip is a ditch across the verges which drains water into a back ditch.
The parish pulled together a list of area black spots that would benefit from direct liaison with landowners, to deal with their outfall and action to be taken to ensure that the openings freed up could then run properly through adjacent land.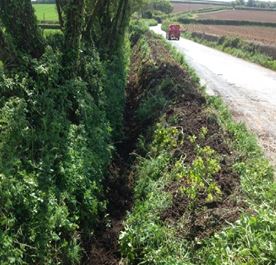 A contractor was used and local contacts initiated to deal with areas that, if flooded, would affect main access to villages or hamper emergency back routes if roadworks or a major incident were to occur on the main A379.
More case studies - Highway Maintenance Community Enhancement Fund (HMCEF)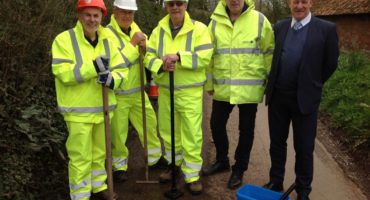 We received a total of 44 bids in 2019/20 and approved 41 of those.  We provided over £12,000.00 of funding to enable projects valuing over £27,400.00 to be undertaken in the community. Parish Summery of Work Clyst Hydon Parish Council Pothole repair material Lustleigh Parish Council Pothole repair material Modbury Parish Council Pothole repair material… Read more >
Many local communities have applied for funding in order to gain the necessary tools and equipment, along with the relevant personal protective equipment (PPE) in order to carry out their own maintenance works. Read more >
Chittlehamholt, Satterleigh and Warkleigh Parish Council received funding of £2000.00 from the Highway Maintenance Community Enhancement Fund (HMCEF). Read more >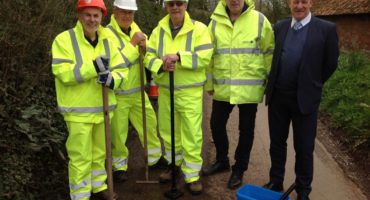 We received a total of 50 bids in 2021/22 for HMCEF and approved 40 of those.  We provided over £26,000.00 of funding to enable projects valuing over £107,000.00 to be undertaken in the community. Read more >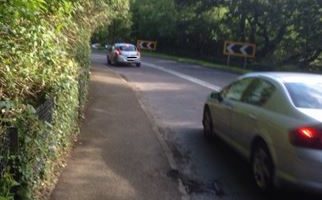 Strete Parish Council were awarded funding towards the clearance of vegetation and cleaning of roadside drains along the A379. Read more >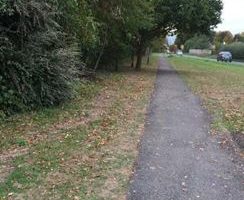 Following their joint application to the Highway Maintenance Community Enhancement Fund, the villages of Stoke Canon and Rewe have carried out footpath improvements. Read more >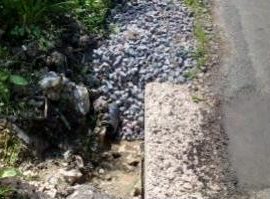 Luppitt Parish Council were awarded funding for laying a new drain within the parish, as well as funding towards a project to create a new concrete ditch. Read more >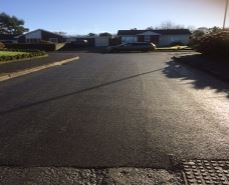 Beaford Parish Council received a grant from the HMCEF for a project to patch an estate road, Shepherds Meadow, within their community. Read more >
Halberton Parish Council received funding and used this to purchase equipment to enable the Road Warden and a team of local volunteers to carry out highway related maintenance. Read more >