Case Study
Grass and Weed Clearing in Sticklepath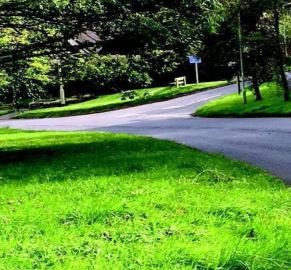 Sticklepath Parish Council received funding from the Highway Maintenance Community Enhancement Fund (HMCEF).  The money contributed towards contractor costs for verge cutting and weed spraying throughout the parish.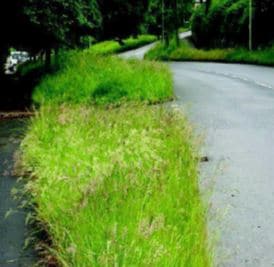 Following the 'Tough Choices' public consultation in 2014, it was agreed by Cabinet that DCC would make reductions to our grass cutting service.  We now only carry out grass-cutting on highway verges in areas that are key to maintaining visibility, such as at junctions, laybys, and the inside of bends.  The treatment of weeds also ceased under this new policy.
As a result there are now more weeds in evidence and many areas of grass remain uncut, this has prompted the local council to take action.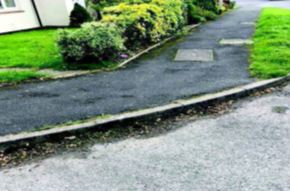 More case studies - Highway Maintenance Community Enhancement Fund (HMCEF)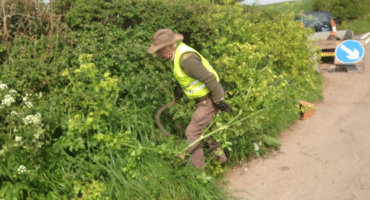 Information about the applications for the Highway Maintenance Community Enhancement Fund (HMCEF) that were approved in 2017/18. Read more >
Many local communities have applied for funding in order to gain the necessary tools and equipment, along with the relevant personal protective equipment (PPE) in order to carry out their own maintenance works. Read more >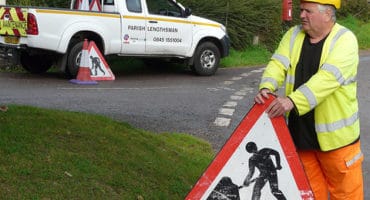 Highway Self Help scheme gives town and parish councils and community self-help groups the opportunity to do small maintenance tasks. Read more >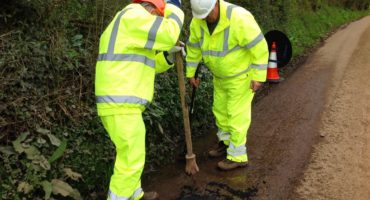 Following the receipt of a further grant from the Highways Maintenance Community Enhancement Fund, Lustleigh Parish Council have been able to purchase new PPE. This new PPE will be worn by the volunteers undertaking duties as part of the Road Warden Scheme (RWS). The PPE includes; Hi-Viz traffic coat and Hi-Viz bomber jacket. Under the… Read more >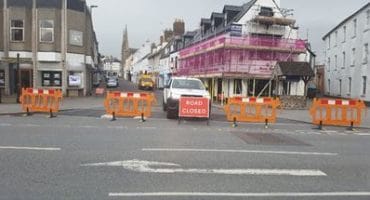 Bideford Town Council successfully applied for a grant of £943.68, the grant enabled the town council to purchase Chapter 8 signage to safely undertake minor highway related works and to arrange road closures during local events. Read more >
Braunton Parish Council took part in a 'Tidy-Up Community Day' in Knowle, which included flail cutting along the pavement. Read more >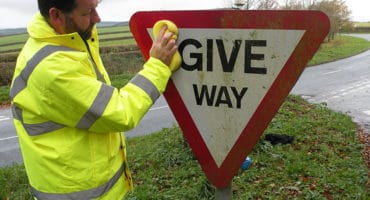 The Parish of Upton Pyne are actively carrying out self help works to keep their area looking good. Read more >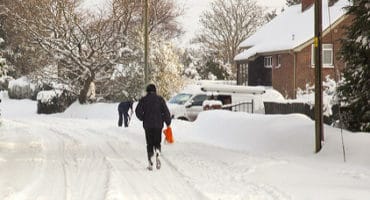 Littlehempston Parish Council were awarded £1000 for snow and ice clearance during the winter period. The parish purchased a snow hopper attachment for a tractor to enable the parish to be gritted prior to and during snow fall. The parish is quite widespread and made up of small lanes which can easily be cut off… Read more >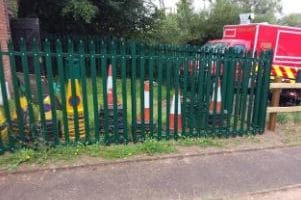 Broadclyst Parish Council applied for funding with a proposal to convert an old BT hut in Dog Village and the surrounding ground into a storage compound for the parish council, including a safe space for road signs, materials, PPE used by the community road warden along with the dry storage of ancillary equipment (cone lights,… Read more >