Case Study
Signage and Equipment in Bideford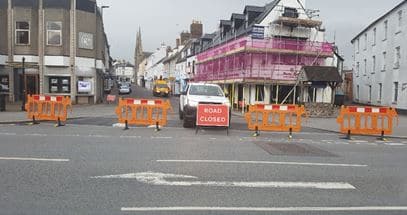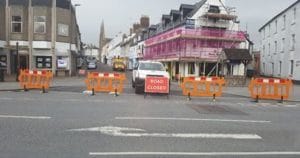 Bideford Town Council successfully applied for a grant of £943.68, the grant enabled the town council to purchase Chapter 8 signage to safely undertake minor highway related works and to arrange road closures during local events.
The Town Council said; "With the Bideford Town Council Maintenance Team settled in and with the Chapter 8 qualification under their belts, they are comfortable using the new road signs.  With the high winds a few weeks ago, there were several tree limbs that needed to be cleared from pavements.
Our pictures show an early start for 'Light Pull' testing to ensure our Christmas lights have a strong anchor to hold on to when they are put up in a couple of months time.  We needed to keep the walkway clear too.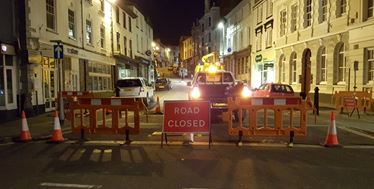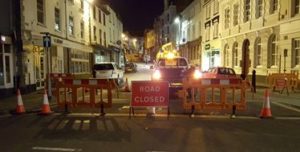 We will be using road closure signs again in November for Bideford's Remembrance Parade.  The team carry them around with them on their daily duties, in the event they need to clear a pathway or pavement of debris and a full closure is not required.
Thanks to Devon County Council's HMCEF, we have virtually a full set of road signs, cones and barriers".
Bideford Town Council also secured funding to purchase 'Fall Arrest' equipment to enable their maintenance team to clear overgrown vegetation from the riverbank along New Road, Bideford.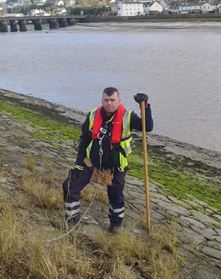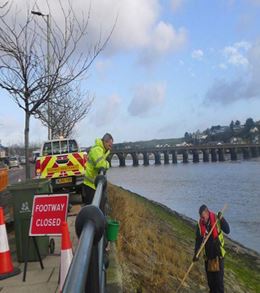 More case studies - Highway Maintenance Community Enhancement Fund (HMCEF)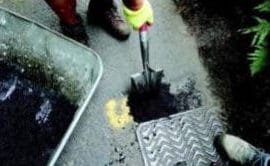 Lustleigh Parish Council received funding for materials and equipment to fill non-intervention potholes under the Road Warden Scheme. Read more >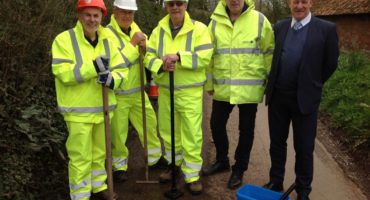 We received a total of 50 bids in 2021/22 for HMCEF and approved 40 of those.  We provided over £26,000.00 of funding to enable projects valuing over £107,000.00 to be undertaken in the community. Read more >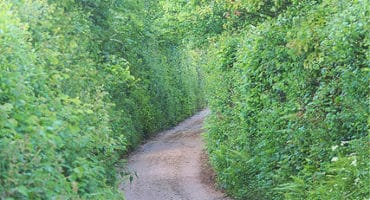 Marwood Parish Council joined the highway self help scheme and uses its funds towards a parish handyman. Read more >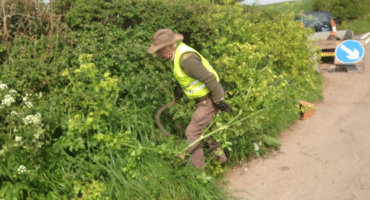 Information about the applications for the Highway Maintenance Community Enhancement Fund (HMCEF) that were approved in 2017/18. Read more >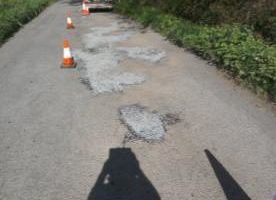 Sheepwash Parish Council received two funding allocations, totalling £1152.86 in order to carry out works on the road from Sheepwash Bridge to Highampton. Read more >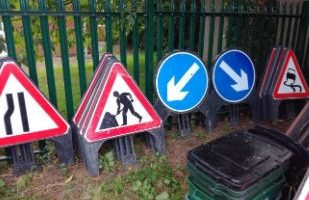 Ermington Parish Council were granted funding to purchase road signs and cones to use in the Parish. Read more >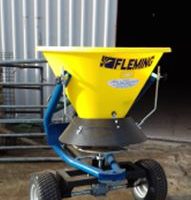 A Highway Maintenance Community Enhancement grant was awarded to Shillingford Parish Council, for the total of £820.00 to purchase tools and equipment such as the salt spreader shown to grit roads in the parish which are not treated by Devon County Council. Read more >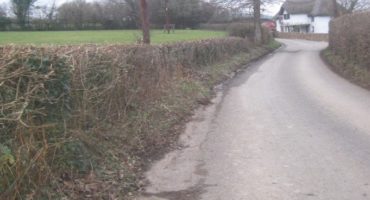 Doddiscombsleigh Parish Council granted funding for assistance with road sweeping and gully clearing. Read more >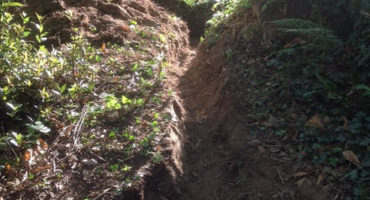 Blackawton Parish Council were awarded funding from the HMCEF to carry out drainage works around the Parish. Read more >