Case Study
Ditching works in Southleigh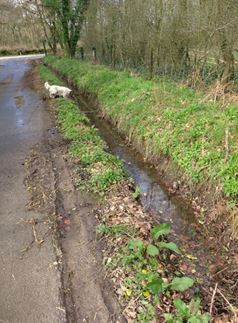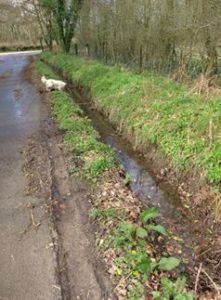 Southleigh Parish Council secured funding from the Highway Maintenance Community Enhancement Fund to carry out extensive ditching and culvert clearance.
The works were carried out along the lane from Hangman's Stone to Nanny's Water, along the road from the top of Southleigh Hill past Gays Farm, the entire stretch of Southleigh Hill from the village up to the top of t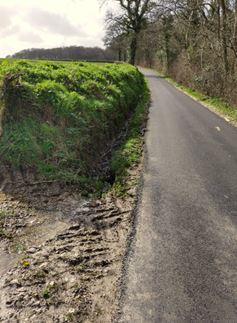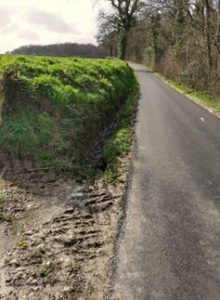 he hill and the ditches both sides of the road along the Farway Countryside Park (now closed) stretch of road.
This work has significantly reduced the build up of water on our road surfaces, preventing flooding and any further road damage.
More case studies - Highway Maintenance Community Enhancement Fund (HMCEF)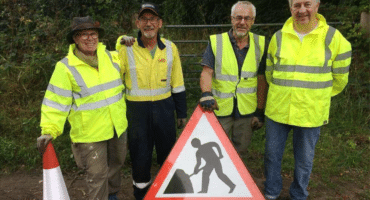 Following the receipt of a further grant from the Highways Maintenance Community Enhancement Fund, Thornbury Hamlets has been able to purchase a new whacker plate and a variety of shovels and brushes, to speed up our work. Read more >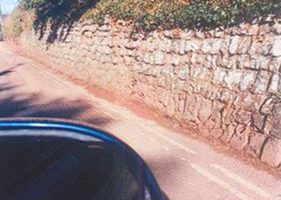 North Tawton Town Council received funding through the HMCEF to clear a wall and hedge free from weeds, brambles and earth accumulation to make the road safer for pedestrians to use. Read more >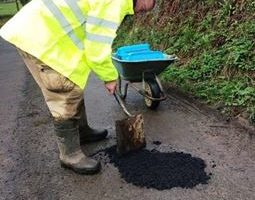 Since joining the Road Warden Scheme early in 2018, Thornbury Hamlets has been proactive in logging and addressing the non-intervention potholes in the parish.  The response from residents and the grant received from the HMCEF has been very positive, with volunteers of all ages, who are keen to 'do their bit' to make our roads… Read more >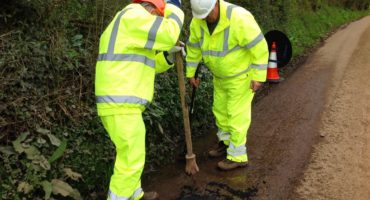 Following the receipt of a further grant from the Highways Maintenance Community Enhancement Fund, Lustleigh Parish Council have been able to purchase new PPE. This new PPE will be worn by the volunteers undertaking duties as part of the Road Warden Scheme (RWS). The PPE includes; Hi-Viz traffic coat and Hi-Viz bomber jacket. Under the… Read more >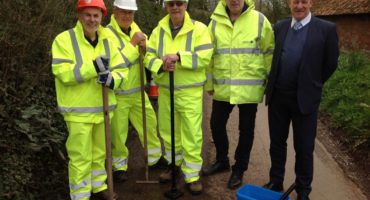 We received a total of 50 bids in 2021/22 for HMCEF and approved 40 of those.  We provided over £26,000.00 of funding to enable projects valuing over £107,000.00 to be undertaken in the community. Read more >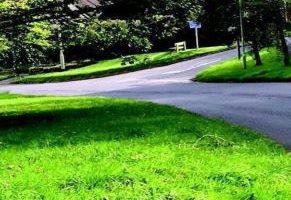 Northam Town Council have received funding through the HMCEF to clear the vegetation and carry out grass cutting across Northam. Read more >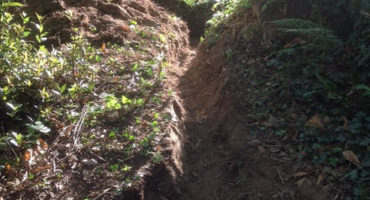 Blackawton Parish Council were awarded funding from the HMCEF to carry out drainage works around the Parish. Read more >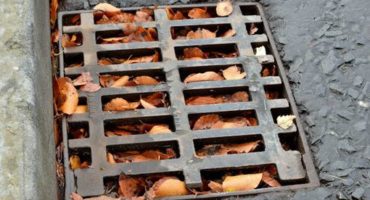 Ugborough Parish Council received funding over two years under the Highway Maintenance Community Enhancement Fund (HMCEF). Read more >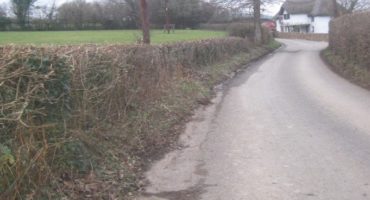 Doddiscombsleigh Parish Council granted funding for assistance with road sweeping and gully clearing. Read more >