Case Study
Maintenance and Repairs in Luppitt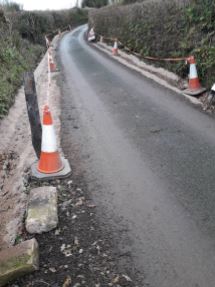 Luppitt Parish Council were awarded £980.00 from the HMCEF to repair a 30 metre section of road within the parish and £860.00 to carry out works to remove water off the road surface.
The work involved digging out the edge of the road/ditch for approximately 45 metres, laying a land drain to catch any underground water should it appear, filling with drainage stone and finishing with a concrete haunch.
The road between Coombeshead and Ringborough Cross has been a problem area for many years with regular flooding on the upward side with water running down from a neighbouring field and across the road, resulting in serious surface edge deterioration.

The plan was to construct a concrete gutter approximately 30 metres in length, raise the tilt of the road and clean out the landowners ditch so that the water would be diverted into the lower neighbours field and into the ditch, taking water away from the road.  This work has been carried out successfully.
The schemes were match funded from the precept and the contractor, A R Tucker Ltd supplied the materials.
More case studies - Highway Maintenance Community Enhancement Fund (HMCEF)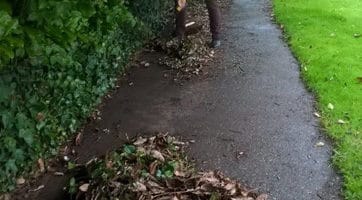 Volunteering to keep the paths clear in Sidmouth. Read more >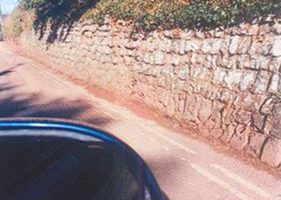 North Tawton Town Council received funding through the HMCEF to clear a wall and hedge free from weeds, brambles and earth accumulation to make the road safer for pedestrians to use. Read more >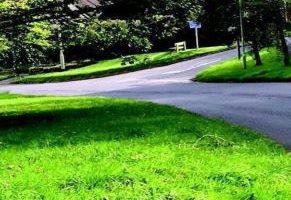 Sticklepath Parish Council received funding from the Highway Maintenance Community Enhancement Fund (HMCEF).  The money contributed towards contractor costs for verge cutting and weed spraying throughout the parish. Read more >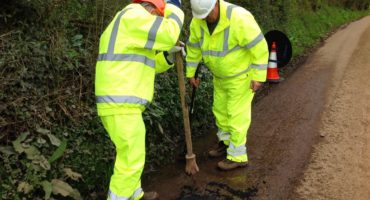 Bradford and Cookbury Parish Council received funding from the Highway Maintenance Community Enhancement Fund (HMCEF).  The sum of £1000.00 was approved and the parish council used the money to hire equipment to enable ditch clearing to be undertaken. Read more >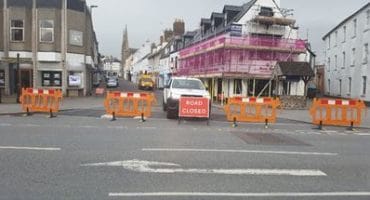 Bideford Town Council successfully applied for a grant of £943.68, the grant enabled the town council to purchase Chapter 8 signage to safely undertake minor highway related works and to arrange road closures during local events. Read more >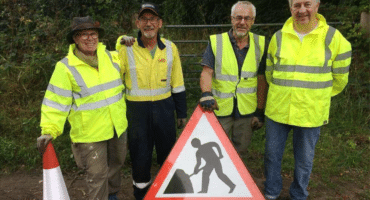 Following the receipt of a further grant from the Highways Maintenance Community Enhancement Fund, Thornbury Hamlets has been able to purchase a new whacker plate and a variety of shovels and brushes, to speed up our work. Read more >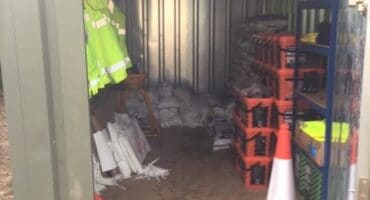 Kingsbridge Parish Council received funding for materials and equipment to fill non-intervention potholes under the Road Warden Scheme Read more >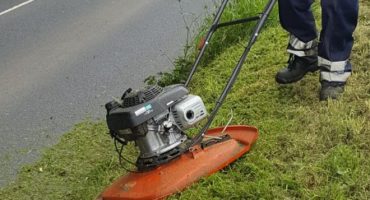 How Bideford Town Council have made use of the Highway Maintenance Community Enhancement Fund. Read more >
Drewsteignton Parish Council received funding through the Highway Maintenance Community Enhancement Fund (HMCEF) towards the replacement of 4 sign posts and the repair and cleaning of several others within the parish. Read more >