Home
The Provider Engagement Network (PEN) is the main way for Devon County Council and the NHS in Devon to engage with providers of adult health and social care services. It is open to all independent sector providers.
Find out more about how you can get involved with the PEN.
Sign up for the latest email newsletter from the PEN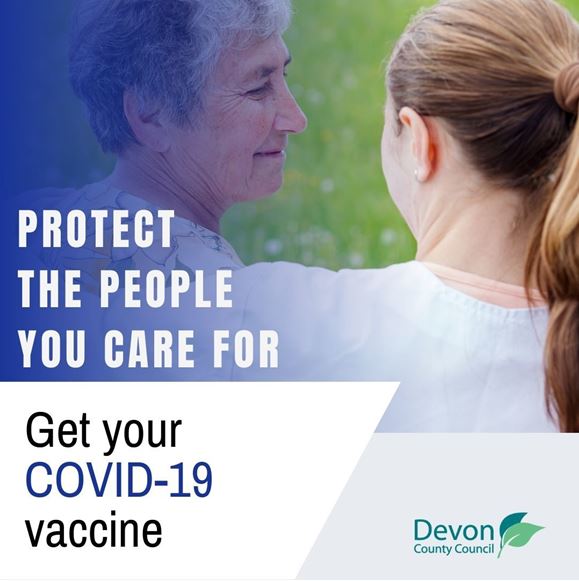 COVID-19 vaccination
Use the NHS service to book a 1st, 2nd, 3rd or booster dose of the COVID-19 vaccine or manage an appointment.
March 2022
Places are available on the digital HOPE programme for people living with Long Covid starting on Thursday 17 March at 12noon. Course duration: 8 weeks. It takes about one hour...
May 2022
Free Training offer with Exeter College through The Health and Social Care Skills Accelerator Programme – Part ESF Funded Funded Personal Assistants, Unpaid Carers and Domiciliary Care Training Delivery: Virtual...
Find support for your business
Information about the Market Position Statement, tools and templates, policy and guidance, quality assurance and more