---
COVID-19 vaccination
If you have any queries in relation to vaccinations you can contact the Devon Vaccination Support Team – icb.devonvaccinationsupport@nhs.net or telephone 01752 398836
Quick links
Autumn/Winter Campaign 2023/24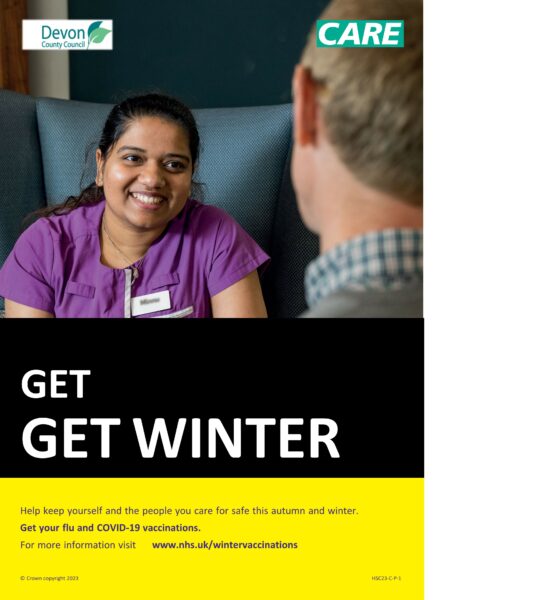 COVID-19
Following the announcement of the new Omicron BA 2.86 variant of COVID-19 it has been agreed to bring the vaccination programme forward, and to accelerate delivery of the programme to vaccinate eligible people sooner than previously announced.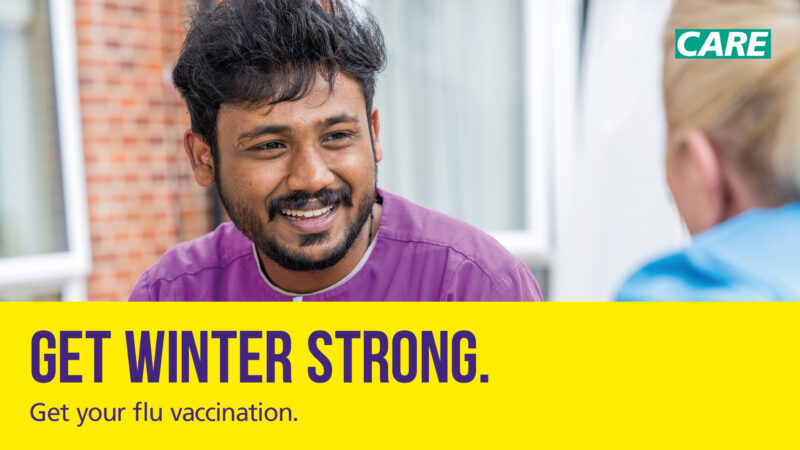 Cohort Eligibility – Covid-19 – Eligibility
The groups to be offered a COVID-19 booster vaccine are:
Residents in a care home for older adults.
All adults aged 65 years and over.
Persons aged 6 months to 64 years in a clinical risk group, as laid out in the Immunisation Green Book, COVID-19 Chapter (Green Book).
Frontline health and social care workers.
Persons aged 12 to 64 years who are household contacts (as defined in the Green Book) of people with immunosuppression.
Persons aged 16 to 64 years who are carers (as defined in the Green Book) and staff working in care homes for older adults.
The JCVI also advises primary course vaccination for individuals in the above cohorts who have not had any previous doses should be offered. They should receive a single dose of COVID-19 vaccine during the campaign period.
All residents living in non-older adult care homes should also be considered for vaccination. It is anticipated that they will fall into one or more of the following eligible groups.
• Persons aged 65 years and over (by 31 March 2024).
• Persons aged 6 months to 64 years in a clinical risk group –
• Persons aged 12 to 64 years who are household contacts (as defined in the Green Book) of people with immunosuppression.
For frontline health and care workers, the COVID-19 vaccine may be offered directly by your employer, you can book by downloading the NHS App, online or by calling 119. There may also be walk-in vaccination clinics available in your area. Find your nearest COVID-19 vaccination walk-in site at www.nhs.uk/covid-walk-in.
Walk-In Finder Service
Use this service to find a walk-in Covid-19 vaccination site. If you're eligible, you can get a Covid-19 vaccination from a walk-in site without an appointment.
From the 18/09/2023 the walk-in finder page will direct individuals to the Pharmacy Finder Service for pharmacy walk-ins' clinics
From 30/09/2023 will have an additional section for other vaccination services offering walk-in vaccinations.
https://www.nhs.uk/nhs-services/covid-19-services/covid-19-vaccination-services/find-a-walk-in-covid-19-vaccination-site/
Alternatively walk in clinics can be found on the NHS Integrated Care Board website – The NHS COVID-19 vaccination programme – One Devon
To book, cancel or change a Covid Vaccination appointment – https://www.nhs.uk/nhs-services/covid-19-services/covid-19-vaccination-services/book-covid-19-vaccination/
Vaccination queries including vaccine hesitancy queries should be forwarded to the Vaccination Support Team – d-icb.devonvaccinationsupport@nhs.net or by calling 01752 398836.
Guidance can be found here – Guidance
Flu
The below groups will be eligible for a Flu vaccine from the 1st of September 2023
Cohort Eligibility – Flu – cohort eligibility
those aged 65 years and over.
those aged 6 months to under 65 years in clinical risk groups (as defined by the Green Book, chapter 19 (Influenza))
pregnant women
all children aged 2 or 3 years on 31 August 2023
primary school aged children (from Reception to Year 6)
those in long-stay residential care homes
carers in receipt of carer's allowance, or those who are the main carer of an elderly or disabled person.
close contacts of immunocompromised individuals
frontline workers in a social care setting without an employer led occupational health scheme including those working for a registered residential care or nursing home, registered domiciliary care providers, voluntary managed hospice providers and those that are employed by those who receive direct payments (personal budgets) or Personal Health budgets, such as Personal Assistants
All frontline health care workers, including both clinical and non-clinical staff who have contact with patients, should be offered a flu vaccine as part of the organisations' policy for the prevention of the transmission of flu to help protect both staff and those that they care for. Social care workers directly working with people clinically vulnerable to flu should also have the flu vaccine provided by their employer.
There are circumstances where frontline staff, employed by specific social care providers without access to employer led occupational health schemes, can access the vaccine through the NHS free of charge. See Health & Social Care Staff section for further details.
How to book a Flu vaccine
If you're eligible for an NHS Flu vaccine, you can get your vaccine from:
All those who turn 65 years by 31 March 2024 are eligible for both vaccinations.
The age cohorts for flu and COVID-19 vaccinations have been aligned and facilitate co-administration where possible.
Health & Social Care Staff
As a frontline health or social care professional, you're more likely to be exposed to these viruses. And of course, they can also be passed on to the people you care for, including care home residents, those with weakened immune systems and underlying health conditions.
Getting both vaccines ahead of winter, when the viruses spread more easily, are two of the most important things you can do to keep yourself and others around you safe, so you can continue to be there for the people you care for.
Health and social care workers will be invited for their vaccines through their employer. This is expected to start during September. We urge staff to come forward to get protection against both flu and COVID-19 as soon as possible once invited.
Health and social care workers with vouchers
If you have been given a voucher for a flu vaccine by your employer, you'll be able to use this at a pharmacy that offers this service. Check with the pharmacy if they'll accept the voucher.
If you're a social care worker who is eligible to have a flu vaccine on the NHS, you do not need to present your ID at a pharmacy. However, if your employer can provide you with a letter identifying you as a social care worker it may make things easier on the day.
You can find out more information about both vaccines by visiting www.nhs.uk/flujab and www.nhs.uk/covid-vaccine.
Important
It is important to go to your vaccination appointments unless, you have a high temperature or feel too unwell to go to work or do your normal activities.
Protect yourself this winter. Get your flu and COVID-19 vaccinations as soon as you are offered them. Get winter strong.
Resources
Frequently Asked Questions
Find out more about the COVID-19 vaccination on the FAQ's.