A fantastic Canal Visitor Centre, located in the Canal Basin in Tiverton, was officially opened by local Olympic athlete and canal-lover Jo Pavey, in April 2013. The oak-clad, elliptical building provides a great starting point for visits to the canal and houses a fascinating range of displays, bringing to life the Canal's rich natural and industrial history.
Information is provided on the wide range of activities that can be enjoyed at the Canal and children are sure to love the centre's interactive games and hands–on activities. The visitor centre is open from 9.30am to 4.30pm daily.
The visitor centre includes high-tech
interactive touchscreen displays with information, film and photographs celebrating the canal's history and local wildlife. The displays were developed by Devon Wildlife Enterprises and Freeline Graphics and include some older photographs of the canal have been donated to the centre by local people following an appeal in 2012.
Within the touchscreen system, visitors can explore the canal using a series of 360 degree photographs, taken at points along its length, and with on screen controls, take in views all around including local landmarks off the immediate towpath.
Watch an introduction to the touchscreen system below.
Designed by the Council's property agents NPS South West Ltd, and built by Devon-based Skinner Construction, the visitor centre is elliptical, using natural and traditional materials including green oak cladding and terne-coated steel that will weather to look like lead; all helping the building to quickly settle into its landscape.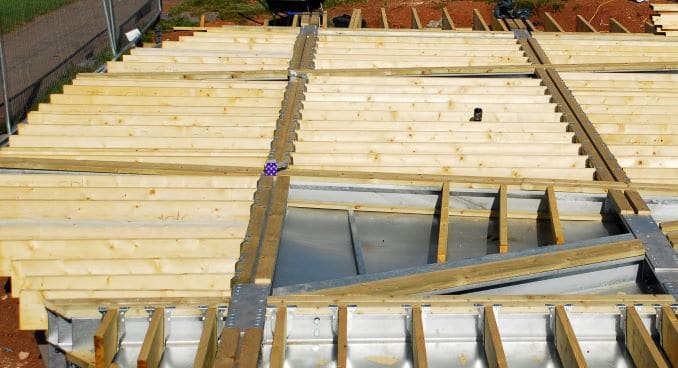 Below ground, the centre is built on a subterranean Grade II-listed limekiln. Considerable archaeological excavation had to go into work to first pinpoint the exact location and size of the protected limekiln, and to ensure that the visitor centre's foundations did not damage in any way the kiln beneath.
Twelve piles, driven 6 metres (almost 20 feet) into the ground provide foundations for the building with a sophisticated steel frame, sitting across the pile caps, that supports a substantial section of the building with a cantilever. The building above ground is environmentally designed and insulated in ways that mean no heating or air conditioning is required. A 'green' roof provides a habitat for a range of insects, and soaks up rainfall to feed it back into the canal.
The £305,000 project was funded by Devon County Council from proceeds of the sale of Exeter International Airport, including contributions from Tiverton Town Council and The Friends of the Grand Western Canal.