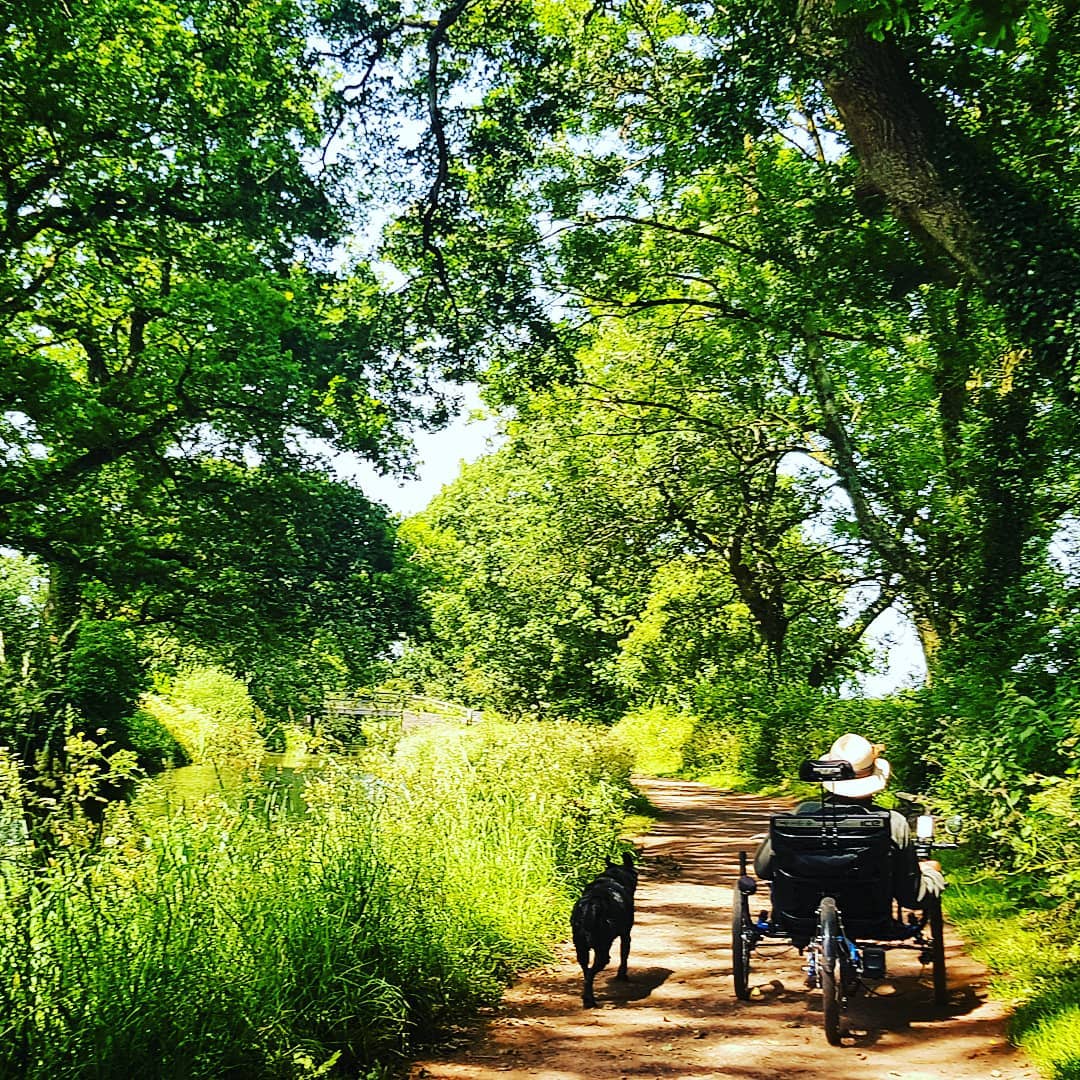 The Grand Western Canal provides good access for wheelchair and mobility buggy users. The 11 and a quarter miles of towpath, is largely flat and even and is surfaced with compacted limestone chippings and dust.
However, care is needed when passing under bridges, where the path is narrow (especially at Ayshford Bridge and Whipcott Bridge).
There is also steep concreted slopes immediately on either side of Waytown Tunnel that may cause difficulties for some visitors, mobility buggies and wheelchair users.
---
Canal Basin
The main access point to the Country Park is at the Canal Basin in Tiverton. Here you will find:
Car parking – a large pay and display car park with five parking bays for disabled drivers (two are located opposite the public toilets and three are located at the end of the car park ). Parking charges do apply as there is no disabled concession.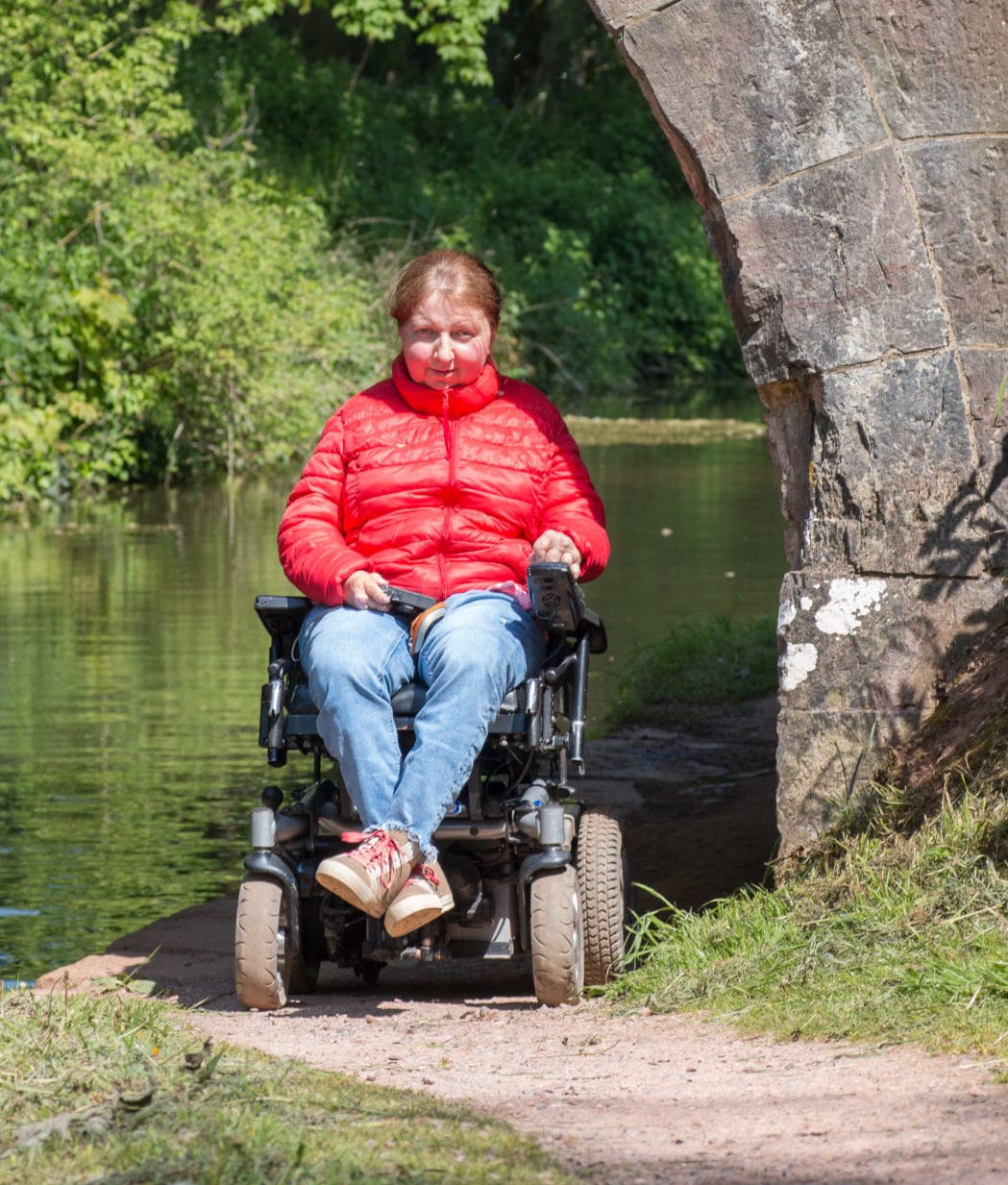 Towpath – from the car park the towpath is accessed via ramps next to the public toilets and the Canal Tea Rooms. Both ramps have handrails to assist visitors.
Toilet facilities – the public toilets in the car park included a toilet for disabled visitors.
Visitor Centre – the main entrance into Visitor Centre is accessed via a ramp around the right hand side of the building.
Horse drawn barge – Registered assistance dogs are allowed onboard the barge, please advise when making your reservation. Wheelchair and mobility buggy users should contact the Tiverton Canal Co. (privately run) who operate the horse drawn barge prior to your visit on 01884 253345 or email info@tivertoncanal.co.uk.
Cafés – Both The Duck's Ditty Floating Café & Bar (privately run) and the Canal Tea Rooms & Garden (privately run) have level access to their seating areas.
---
Other facilities for disabled visitors in the Country Park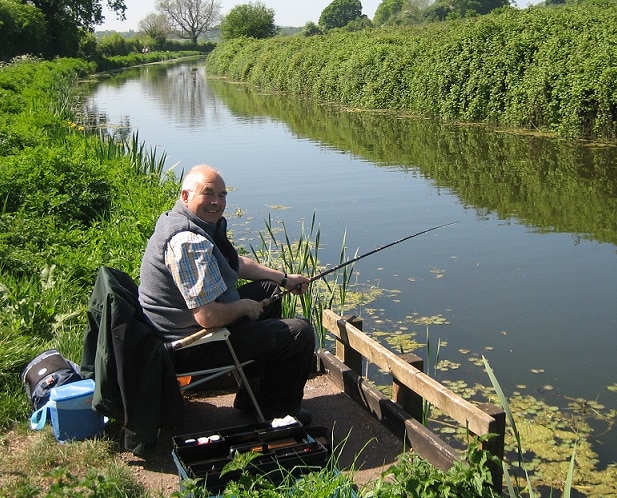 Fishing platforms – Four fishing platforms for anglers in wheelchairs have been installed at points along the Canal. These are found near Crownhill Bridge, Tiverton Road Bridge, Greenway Bridge and Ebear Bridge.
Toilet facilities – There is also a public toilet for disabled visitors, opened with a RADAR key, in Sampford Peverell beside the village car park.
---
Freetrike rehab cycling – Freetrike is a disability cycling support and rehabilitation service for people, of all ages, who live in and around Devon. The service uses specialist cycle equipment on a variety of traffic free paths to deliver.  www.freetrike.co.uk Tom Pales Tel: 07957647675 email: tombofro@yahoo.co.uk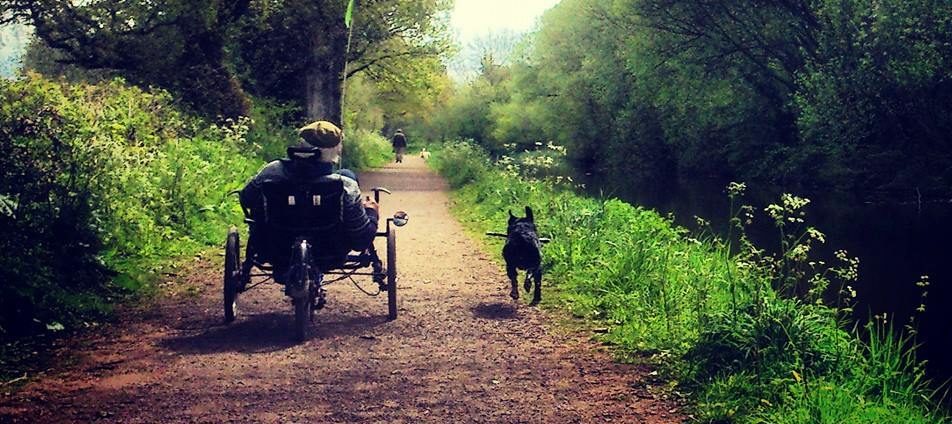 For further information or assistance, please contact the Ranger Service on 01884 254072 or email: gwcanal@devon.gov.uk.