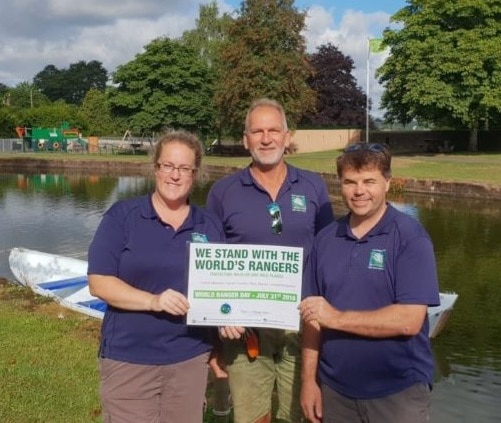 The Grand Western Canal Country Park and local nature reserve is managed by the Canal Ranger Service, comprising a canal manager, two rangers and occasional seasonal staff. The Ranger Service is based in the Canal Basin in Tiverton, but they undertake work throughout the Country Park. Their work is led by the Grand Western Canal Management Plan .
The Rangers are ably assisted by a range of volunteers as well as school and college work placements. For more information on volunteering, please contact the Canal Ranger Service.
The routine maintenance of the Country Park can be split into two 'seasons'.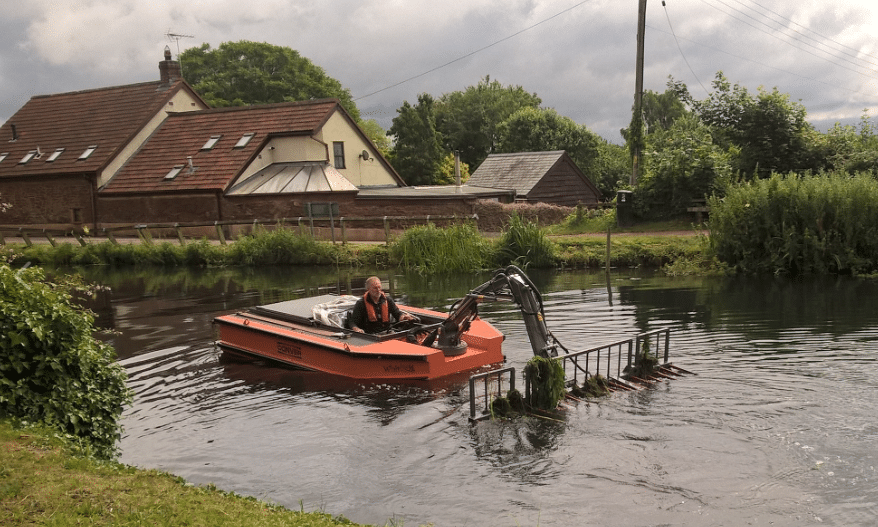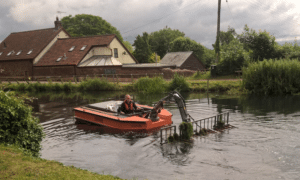 From late spring to early autumn the main tasks are mowing and strimming along the towpath, car parks and picnic sites; and operating the weed cutting boat (which prevents weed from choking the Canal).
From late autumn to early spring the main emphasis is on tree and hedge management. Tree works include restoring a coppice regime in many woodland areas beside the Canal and cutting back branches that overhang the Canal.
In addition to these major tasks is a huge variety of other work undertaken by the rangers, such as running events, leading volunteers and guiding educational visits by local primary schools and managing a range of contractors who undertake tasks such as dredging, towpath resurfacing, tree surgery and hedge cutting.