Working in Mid and East Devon
Within Mid and East Devon we offer an exceptionally supportive environment in which to practice social work. We are a friendly and supportive team, offering monthly personal and case supervision, annual appraisals and regular training and development opportunities to support our teams in their careers.
We are passionate about learning and development, regularly delivering workshops within the locality to support social workers with their continuous professional development.
Our caseloads are carefully managed, and high caseloads will be regularly review by senior managers to ensure that our social workers are supported. There is a management presence every day for any assistance that you may need.
Our offices
Oaklands Court, Tiverton Business Park, Tiverton EX16 6TG 
Our teams in Mid & East Devon cover the locality from our offices in the town of Tiverton, the commercial centre of Mid Devon. Our Children and Families, Initial Response and Permanency and Transition teams are all located within the same building, offering excellent opportunities for collaborative working.
Being in close proximity to the M5 motorway, we are well-positioned to cover visits across our locality. There are a few local shops and facilities to explore on lunch breaks, but Tiverton town centre is also within easy reach.
Flexible working
Devon County Council embraces flexible working, subject to the needs of individual service areas. Staff are provided with the technology to enable remote-working, and we can
consider different working patterns to support your work-life balance (again subject to service and manager needs).
Feel free to discuss this further with us at interview.
Living in Mid and East Devon
Mid & East Devon is a large locality covering some of the most picturesque parts of the county.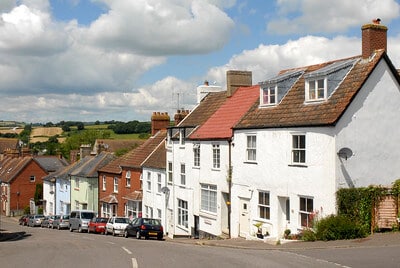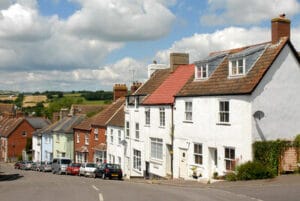 If you've dreamt about living by the seaside, there is no better choice than one of the beautiful towns or villages that stretch along the Jurassic Coast in East Devon, such as Exmouth, Sidmouth, Beer or Seaton – perfect locations to enjoy an outdoors lifestyle.
If life in the country is more appealing, then there are plenty of quaint villages and bustling market towns to choose from. Major towns including Honiton and Axminster are surrounded by the picturesque East Devon Area of Outstanding Natural Beauty, whilst Okehampton offers the opportunity to be well connected to the rest of Devon whilst enjoying life on the edge of Dartmoor.
Mid and East Devon are well-connected, with major routes including the A30, A377, A35 and the M5 allowing residents easy access to the city of Exeter, Cornwall, Somerset and beyond.
Accommodation and housing
Covering a large geographical area, Mid and East Devon has a range of property options to suit most budgets.
Average property prices range from £215,000 to £300,000, with
coastal properties naturally commanding higher prices – but please check property websites for up-to-date prices.
Want to know more?
Social work can at times be challenging but working in such a beautiful part of the South West alongside friendly and supportive teams in a nurturing environment makes all the difference.
Please don't hesitate to get in touch with Ashley Arkless, Area Manager on 01392 383000 / ashley.arkless@devon.gov.uk for an informal discussion.