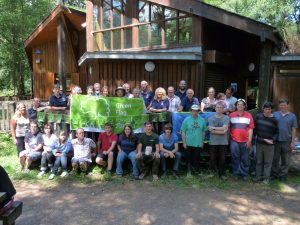 Stover has a variety of volunteer groups who come to the Park on a regular basis to help with routine maintenance and special projects. Projects range from grass raking, brash removal, rhododendron clearance, bridge building, wildlife surveying, engaging with the public and wood work, among others.
Volunteers are crucial in assisting the Rangers to complete the annual habitat works programme. Stover would like to thank the various groups for their help throughout the year, it's much appreciated!
Here are some of the current opportunities available:
Volunteer Trainee Ranger
We have 2 full time trainee roles available to start in November at Stover Country Park, enabled by the National Lottery Heritage Fund. These positions provide an excellent opportunity to develop your skills, gain training, qualifications and experience working as part of the Ranger Team in a SSSI and Local Nature Reserve.
The role will include assisting with the practical habitat management and routine maintenance of the Country Park and its six habitat types comprising of freshwater, marsh, broadleaved and coniferous woodland, lowland heath, and grassland.
You will receive experience and training in site maintenance and practical conservation techniques alongside a training budget for external qualifications to support your future career.
You need to have a passion for nature and conservation, a willingness to learn new skills and be able to undertake physical work in all weather conditions.
Read the role description for more information.
To apply for the role please send a cv and covering letter to robert.ballard@devon.gov.uk
For further information please ring Rob Ballard, 07583 039770
Closing date: 15th October 2023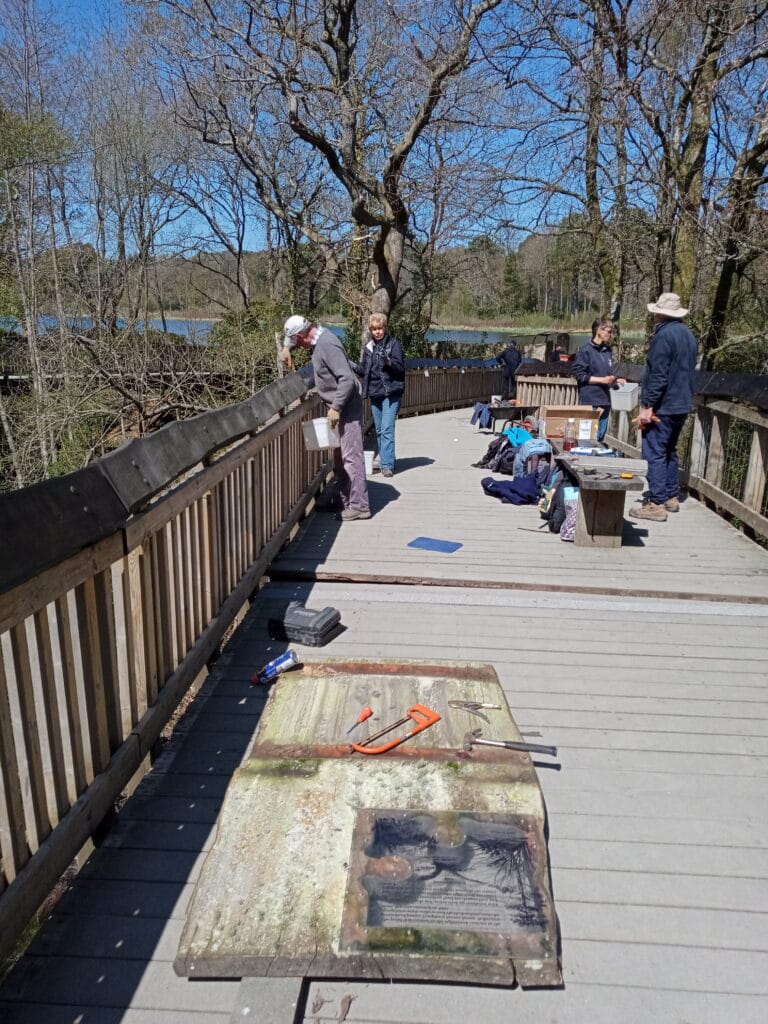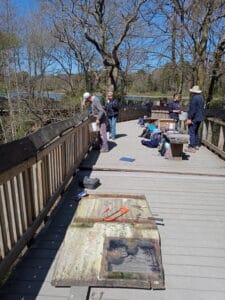 Stover Sunday Volunteers
Come along to our volunteering sessions on the last Sunday of the month, from September to April. The sessions start at 10 am and finish at 4 pm. See Events for dates
You can volunteer for any period during the day. People join for different reasons – to keep fit, learn new skills, make friends, gain valuable experience or just for fun. The groups are very relaxed and welcoming – so join us!
New volunteers or groups are always welcome! If you are interested, contact the Rangers Office on 01626 835236 or email stover@devon.gov.uk.

British Dragonfly Monitoring Project
Would you like to help us identify and monitor Stover's dragonfly and damselfly populations?
Are you aged 16-25 years old and living near to Stover Country Park in Newton Abbot?
Are you looking to gain more knowledge and experience in identification and monitoring skills in the field with an expert?
Please read the role description to find out more. If you would like to know more, or are keen to get involved, please contact the team at restoringstoverpark@devon.gov.uk or phone 01626 835236