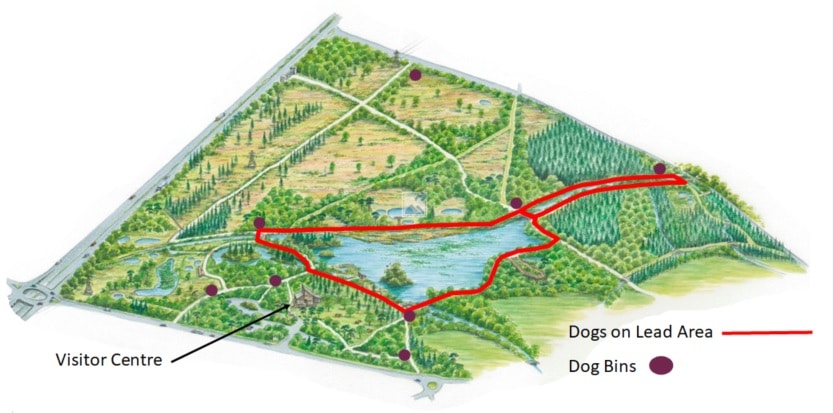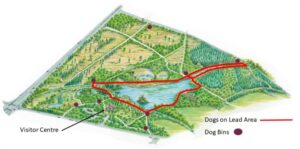 Dogs are welcome at Stover but we do ask owners to follow the guidelines below.
Dogs on leads
Please ensure you bring a lead on your walk as we ask that dogs be kept on leads around the lake and outlet channel. This is shown on our Park map and on site signage. The Park is covered by a PSPO (Public Spaces Protection Order) which means those who do not comply can be fined.
Dogs are allowed off lead in other areas of the park but please ensure they are kept under close control at all times. Dogs are not allowed in the lake or waterways around the park due to the disturbance caused to waterfowl.
We ask owners to be particularly vigilant during bird nesting season (March to September) when birds may be nesting on the ground.
Any owner who doesn't carry a lead can be fined.
Dog mess
Dog bins are located throughout the park, please ensure dog mess is always cleared up, even if it is off the path.
Any owner who fails to pick up after their dog or does not carry dog poo bags can risk being fined.
Be considerate
Please be aware of other park users, both canine and human, and be ready to call your dog back if required.