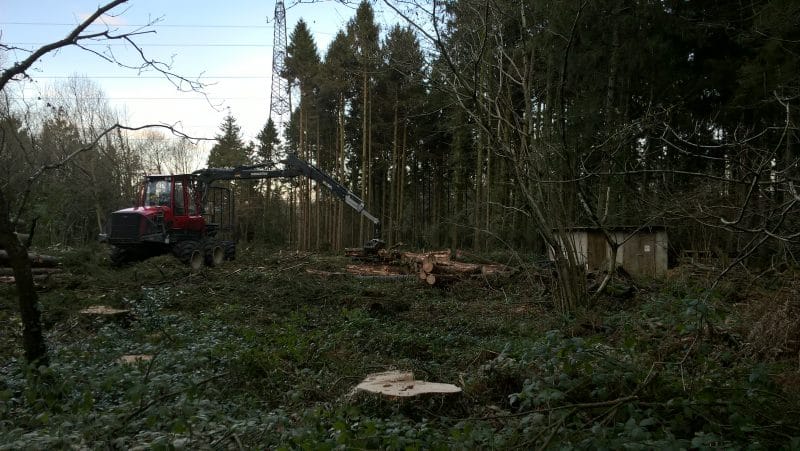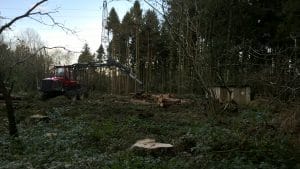 Highways England is investing £1.6million in 2018/19 to construct two Sustainable Drainage System (SuDs) in the Park to capture silt and filter contaminants from the highway run-off which is contributing to the issues with Stover lake's water supply.
To facilitate the construction of this, a section of conifer plantation has been removed. This and other planned conifer plantation removal by Stover and the Forestry Commission will reduce sediment drop into the lake and increase wind flow to improve aeration. These projects are essential and a prerequisite to any sediment removal works detailed in the Heritage Lottery Fund bid.
The preconstruction works are due to start in September with the construction of the SuDs systems starting in October. Work is expected to take 6 months with completion due in the spring. Detailed plans of the SuDs systems are shown along with an ecology plan proposal detailing how we are going to reinstate the areas surrounding the reed bed systems.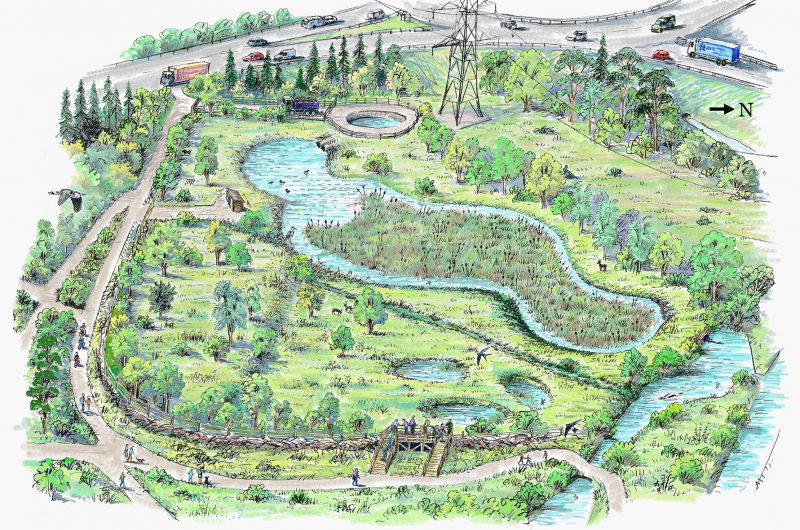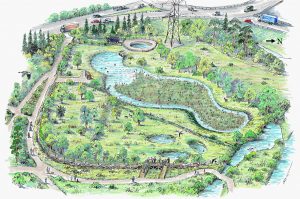 The concept of the SuDs system is water gets directed from the A38 into the system's sediment forebay – a deep pond lined with a concrete canvas which will allow sediment, hydrocarbons and heavy metals in the water to settle.
From there the water travels into an underground catch pit chamber where oils are filtered and stored. The water continues into the reed bed system where any remaining hydrocarbons and metals are absorbed by the reeds and specific water plants.
Any remaining silt settles to the bottom of the reed bed and the water is then discharged back into Stover's water system without contaminants.
Time-lapse footage
During construction, a time-lapse video of the southern SuDs construction will be taken for the duration of the project. It will show the progress of construction and the re-establishment of the area. A photo has been taken of the same area to illustrate what the area was like after the felling of spruce plantation before construction.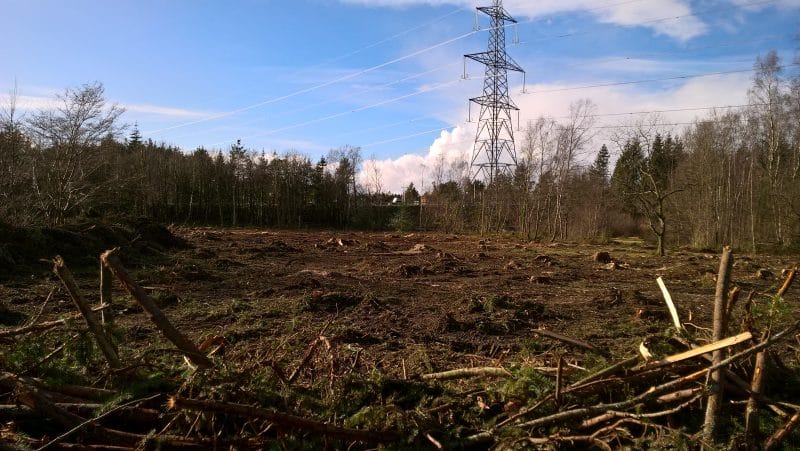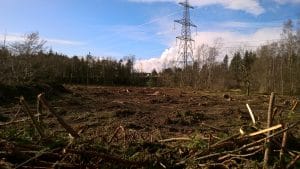 South West Highways are the lead contractors for the Sustainable Drainage Systems construction and are part of the Considerate Contractor Scheme. They will be onsite with their industry mascots Ivor and Honor Goodsite to help promote safety to young people.
Keep up to date with Stover's Facebook page to see footage of the time-lapse construction.
During the construction of the reed beds systems, there will be various closures in the Park and the surrounding road network at Drumbridges. We will keep people informed of these closures through this website, Facebook or Devon County Council's traffic information.