Case Study
Tools and Equipment – Clayhidon Parish Council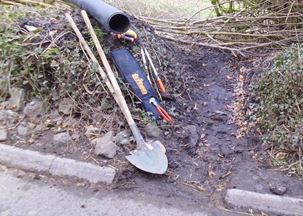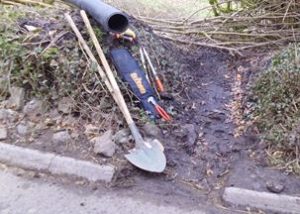 Clayhidon Parish Council received funding over two financial years through the Highway Maintenance Community Enhancement Fund (HMCEF).
The funding enabled the parish to purchase tools, equipment and signage for highway related works within the parish, particularly those works that Devon County Council are unable to do due to funding or policy.
The attached photos show the installation of a new drainage pipe to help the flow of water in an area that was previously prone to flooding.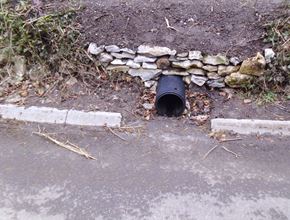 More case studies - Highway Maintenance Community Enhancement Fund (HMCEF)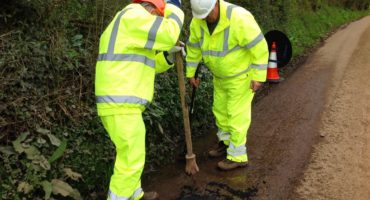 Following the receipt of a further grant from the Highways Maintenance Community Enhancement Fund, Lustleigh Parish Council have been able to purchase new PPE. This new PPE will be worn by the volunteers undertaking duties as part of the Road Warden Scheme (RWS). The PPE includes; Hi-Viz traffic coat and Hi-Viz bomber jacket. Under the… Read more >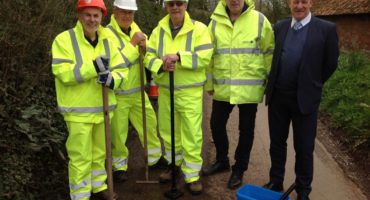 We received a total of 50 bids in 2021/22 for HMCEF and approved 40 of those.  We provided over £26,000.00 of funding to enable projects valuing over £107,000.00 to be undertaken in the community. Read more >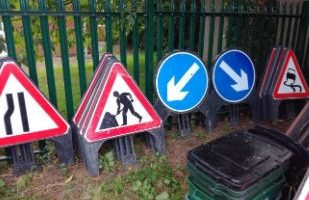 Ermington Parish Council were granted funding to purchase road signs and cones to use in the Parish. Read more >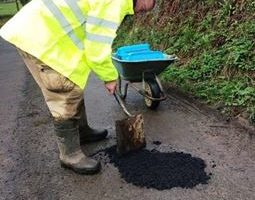 Since joining the Road Warden Scheme early in 2018, Thornbury Hamlets has been proactive in logging and addressing the non-intervention potholes in the parish.  The response from residents and the grant received from the HMCEF has been very positive, with volunteers of all ages, who are keen to 'do their bit' to make our roads… Read more >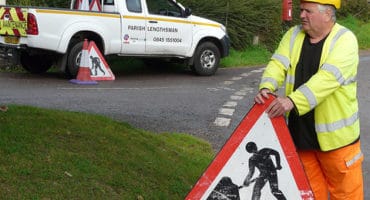 Highway Self Help scheme gives town and parish councils and community self-help groups the opportunity to do small maintenance tasks. Read more >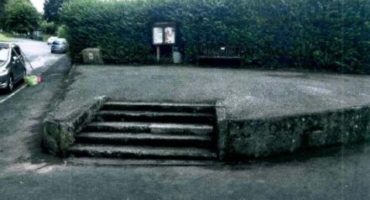 Buckfastleigh Town Council successfully applied for a grant of £700.00, through the HMCEF to enable the purchase of personal protective equipment (PPE) and a shed for the storage of tools and personal protective equipment. Read more >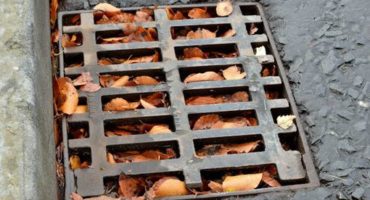 Ugborough Parish Council received funding over two years under the Highway Maintenance Community Enhancement Fund (HMCEF). Read more >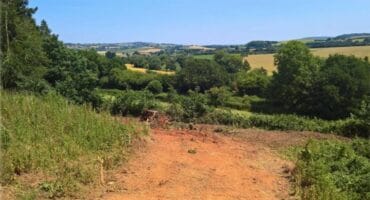 Thorverton and Brampford Speke Community Access Group (TABSCAP) were award funding for Remedial works returning a highway (Hulk Lane Thorverton). This was lost to public use after a major landslip in the form of a Bridleway. Read more >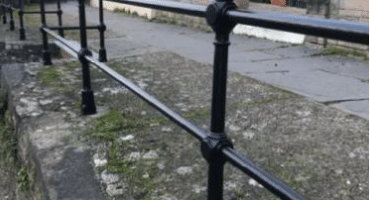 Great Torrington Town Council receive funding to re-paint railings. Read more >