Case Study
Lustleigh – Grant for PPE to help with pothole repairs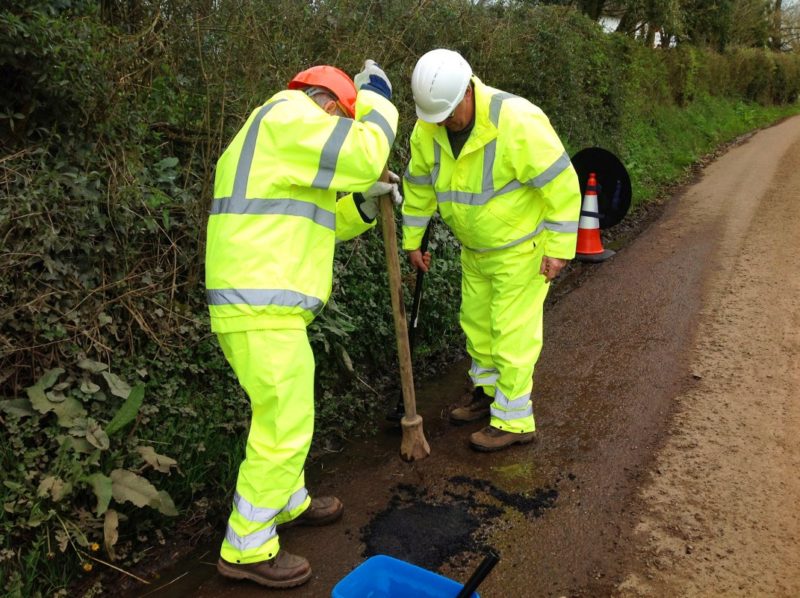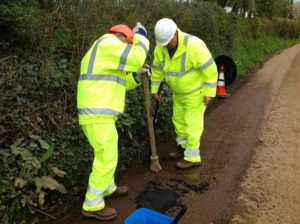 Following the receipt of a further grant from the Highways Maintenance Community Enhancement Fund, Lustleigh Parish Council have been able to purchase new PPE.
This new PPE will be worn by the volunteers undertaking duties as part of the Road Warden Scheme (RWS). The PPE includes; Hi-Viz traffic coat and Hi-Viz bomber jacket.
Under the RWS the Parish are repairing numerous potholes.
Having the PPE means that the volunteers undertaking the works are safer while out on the road.
More case studies - Highway Maintenance Community Enhancement Fund (HMCEF)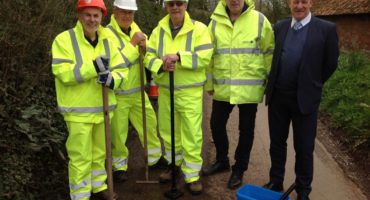 We received a total of 50 bids in 2021/22 for HMCEF and approved 40 of those.  We provided over £26,000.00 of funding to enable projects valuing over £107,000.00 to be undertaken in the community. Read more >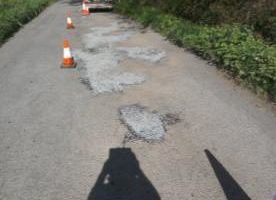 Sheepwash Parish Council received two funding allocations, totalling £1152.86 in order to carry out works on the road from Sheepwash Bridge to Highampton. Read more >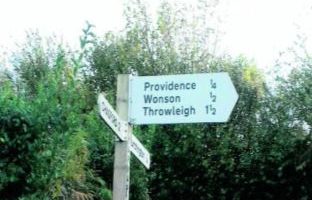 Throwleigh and Murchington Parish Council were granted funding through the Highway Maintenance Community Enhancement Fund (HMCEF) to enable maintenance work to sign posts within the parish. Read more >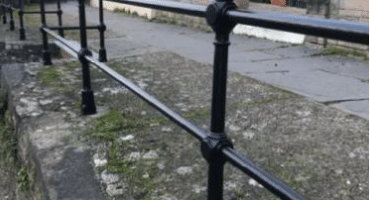 Great Torrington Town Council receive funding to re-paint railings. Read more >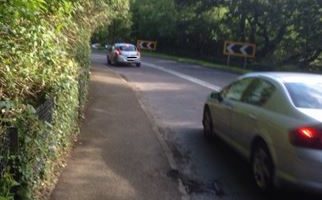 Ilfracombe Town Council employ a town maintenance operative, whose role includes keeping the town tidy and free from weeds, cutting grass verges, pruning trees, clearing drains and filling minor potholes.  A group of volunteers also carry out minor works under supervision. Read more >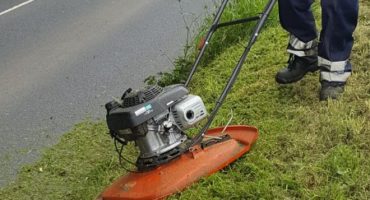 Bridestowe Parish Council were awarded funding towards the employment of a contractor to undertake grass cutting, weed spraying and hedge cutting within the parish and to fund the purchase of equipment for highway maintenance work. Read more >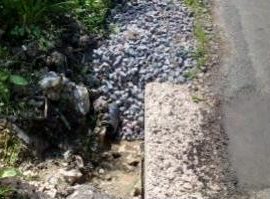 Luppitt Parish Council were awarded funding for laying a new drain within the parish, as well as funding towards a project to create a new concrete ditch. Read more >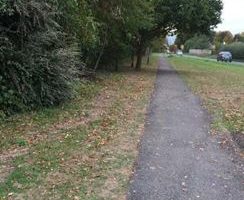 Following their joint application to the Highway Maintenance Community Enhancement Fund, the villages of Stoke Canon and Rewe have carried out footpath improvements. Read more >
Drewsteignton Parish Council received funding through the Highway Maintenance Community Enhancement Fund (HMCEF) towards the replacement of 4 sign posts and the repair and cleaning of several others within the parish. Read more >