Case Study
Snow Wardens and self-help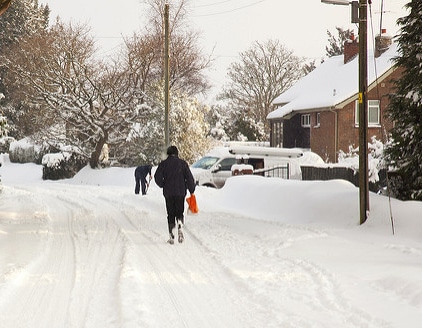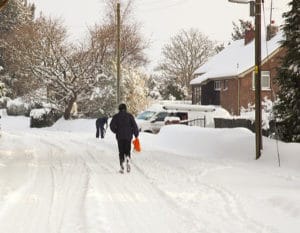 Parishes that sign up to the Snow Warden Scheme will be free to decide, in the best interests of their community, how they use their free salt on public roads and footpaths in their area. Parishes that join the scheme will take responsibility for the grit bins and salt bags within their community, encouraging responsible use of grit and helping to minimise abuse of grit.
Councillor Stuart Hughes, Devon County Council Cabinet Member for Highways and Transportation, said: "The snow warden scheme is an additional resource on top of the winter service the County Council already provides. It's about giving parish councils local ownership, and supporting them in providing self-help in their local community during the winter. Parish Councils know what their priorities are in terms of maintaining access to their community buildings and primary schools, and they would be able to determine their local need.
"It's impossible for Devon County Council to treat our entire network of roads and footpaths, but while we can keep the main routes as clear as possible there's a limit to what we can achieve at a very local level. The snow wardens can provide local communities with that additional level of service."
Snow wardens are given safety training by Devon County Council, and while they carry out the snow clearance at their own risk, as long as the snow clearance is carried out responsibly and within the guidelines of the scheme they will be covered by the county council's third party public liability insurance.
Among those to have already signed up to the scheme are Great Torrington Town Council, Dunkeswell Parish Council and Bickington Parish Council.
Great Torrington Town Council bought its own push along salt spreaders and used them to great success. Councillor Roland Pitts, who is the snow warden for the town, said: "We know there are limited budgets for everyone, but if we can work together with Devon County Council we can get a lot more for our money. As a Town Council we felt that we can help to keep our town centre pavements as clear as possible from snow to make it safer for the public. We're doing this voluntarily for the benefit of the town. There's a limit to what we can do but we will do as much as we can, and our priority is the town centre and main footpaths into town."
Councillor John Barrow, Chairman of Dunkeswell Parish Council, said: "The County Council gritter goes through the main road, but it's impossible to go to every road in the village which is where self-help for villages and small communities makes sense. We had started to do something ourselves in the parish with salt spreaders, and when the snow warden scheme came along we thought it was a good idea. I think people are realising that we can't sit back and we have to do some things ourselves. A lot of rural communities have always been like that."
Bickington Parish Council snow warden Councillor Sharon Tunnicliffe said: "We're quite a small parish and we get snowed in because we're on the edge of Dartmoor. We have a lot of steep hills and not a lot of through traffic to help clear the snow, so when the time comes we'll be clearing the two main routes out of the village that join roads that are gritted. Because we haven't got a school we have a lot of residents that need to get out of the village, whether it's taking children to school or going to work. Helping people to travel in and out of the village in winter was our motivation to join the scheme. The training was useful on how to spread the salt and it's brilliant that free salt is being provided."
More case studies - Volunteering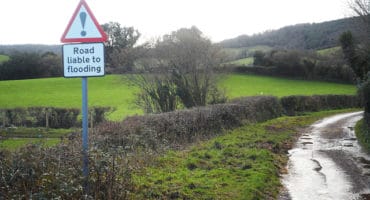 The parish of Colyton is active in trying to address their own ongoing drainage and flooding issues. Read more >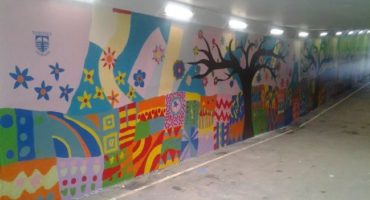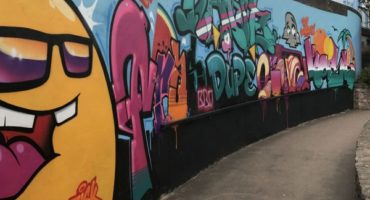 Local graffiti artists have given the subway at Exe Bridges in Exeter a colourful facelift. Read more >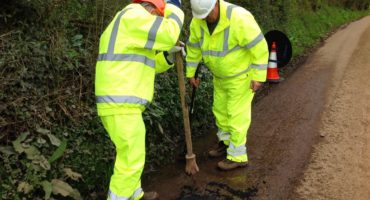 In response to demand to fill potholes, Devon Highways Materials Laboratory identified a product, that would provide a robust fix. Read more >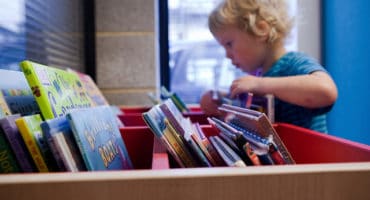 A pilot project to test how communities can support local libraries Read more >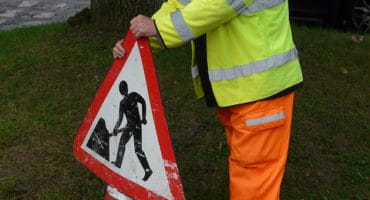 One of the initial issues facing local councils is access to appropriate signs and equipment. Read more >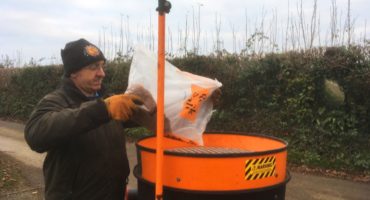 To find out more about being a Snow Warden watch this short film about Peter Smerdon, Rattery's snow warden Read more >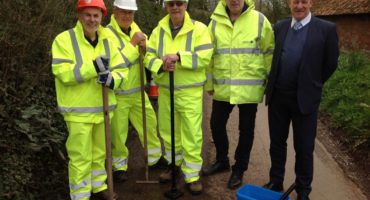 Following the successful pilot of minor pothole repairs, the Council has announced that the scheme is being widened. Read more >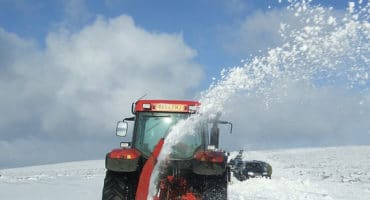 More than 250 towns and parishes in the county have snow wardens in place in case Devon is hit by prolonged severe weather. Read more >