Case Study
£100,000 funding to roll-out Community Road Warden scheme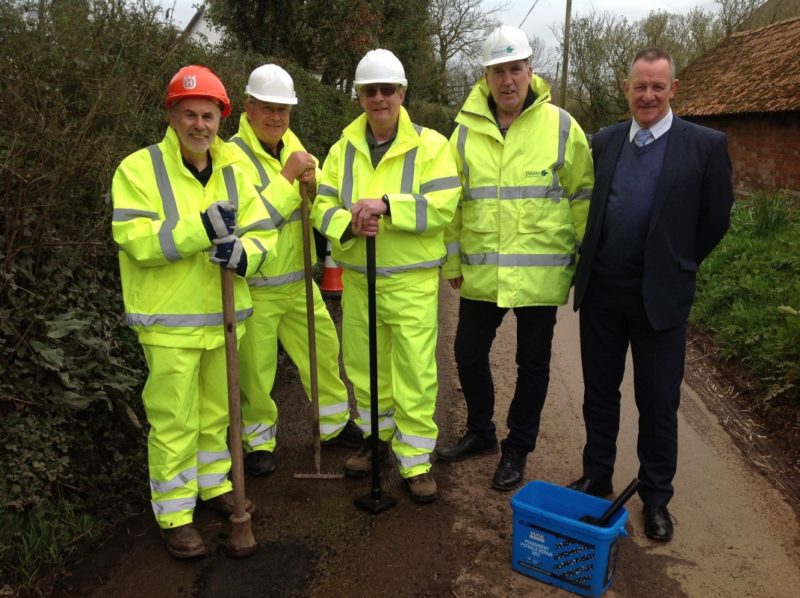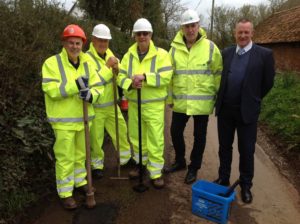 Devon County Council is committing more than £100,000 to its Community Road Warden scheme as it extends the roll-out of the initiative.
As part of a pilot in five parishes and towns across Devon, trained volunteers repaired almost 200 minor potholes. The County Council supplied Road Wardens in Bradford and Cookbury, Broadclyst, Clyst Hydon, Plymtree, and Sidmouth, with a simple-to-use pothole repair material, Instarmac, to patch up small potholes in their parishes and towns.
Community Road Wardens can act as their town or parish's primary point of contact with the County Council's local Neighbourhood Highway Officers, and the scheme enables communities to undertake some local priority work. They can take on a wide ranging role in their local area, including minor work such as weed clearance, grass cutting, sign cleaning and small drainage work.
Following the successful pilot of minor pothole repairs, the Council has announced that the scope of the scheme is being widened.
A report before the County's Highways and Traffic Order Committees highlights that any community signed up to the Community Road Warden scheme will now also have the opportunity to carry out minor road repairs. They will be able to apply for funding support towards materials and equipment to undertake work on the highway.
Councillor Stuart Hughes, Devon County Council Cabinet Member for Highway Management and Road Warden for Sidmouth, said: "Minor pothole repairs have been successfully trialled by our Community Road Wardens in a number of pilot areas across the county and the results have been impressive. As Sidmouth's Road Warden I have personally found that the Instarmac material has worked extremely well and all of the wardens have found it easy to use. I'm pleased that we've had chance to make sure the system is tried and tested and I'm sure other wardens across the county will now want to take up the opportunity to carry out similar work.
"The Road Warden scheme came from requests from local Councils asking to be allowed to do more, as we're unable to do as much of the minor work as we continue to face budget reductions from central Government. The Community Road Wardens complements our highway maintenance service by providing flexible support which enables communities to deliver their own priority needs."
In the light of feedback since the scheme's introduction two years ago, the guidance for Community Road Wardens has also been reviewed and is being made simpler and easier to understand. Devon will be inviting the Devon Association of Local Councils and some of the pilot authorities to help simplify the guidance.
A total of 20 parishes have signed up as Community Road Wardens, and a total of 76 town and parish councils have a nominated representative that has undertaken the free Chapter eight training, funded by the County Council, to ensure they can work safely on the highway. A further 33 people have either booked or are on the waiting list to undertake Chapter eight training. Community Road Wardens are provided with County Council third party liability cover for properly completed volunteer work. Communities are also recommended to provide their own personal injury insurance cover for their volunteers.
The Department for Transport has shown an interest in Devon's innovative work on the Road Warden scheme. Devon is hoping the scheme will help attract more funding for highway maintenance in the county in future. A number of local highway authorities across the country are also considering launching similar schemes of their own and are keen to learn from Devon's experience.
Safety defect repairs on the highway and the repair of larger potholes that meet the safety defect criteria will continue to be carried out by Devon County Council.
More case studies - Volunteering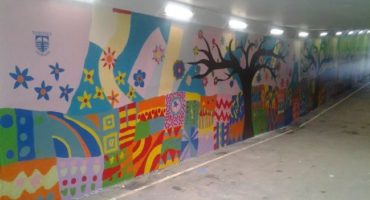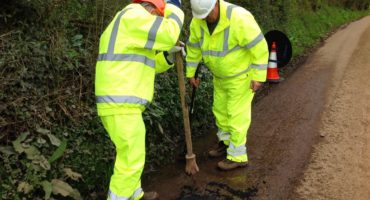 In response to demand to fill potholes, Devon Highways Materials Laboratory identified a product, that would provide a robust fix. Read more >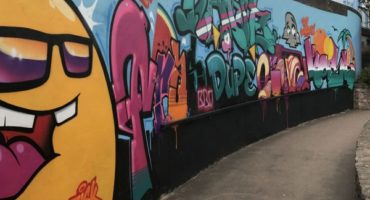 Local graffiti artists have given the subway at Exe Bridges in Exeter a colourful facelift. Read more >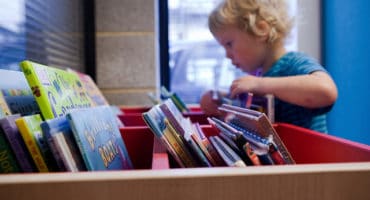 A pilot project to test how communities can support local libraries Read more >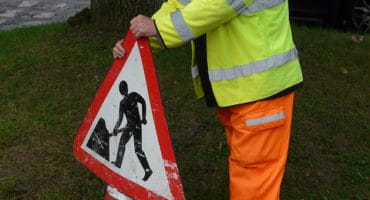 One of the initial issues facing local councils is access to appropriate signs and equipment. Read more >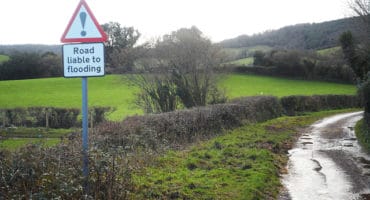 The parish of Colyton is active in trying to address their own ongoing drainage and flooding issues. Read more >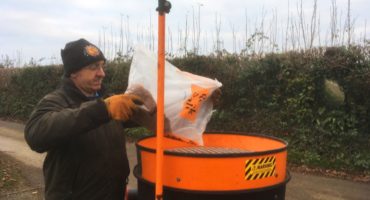 To find out more about being a Snow Warden watch this short film about Peter Smerdon, Rattery's snow warden Read more >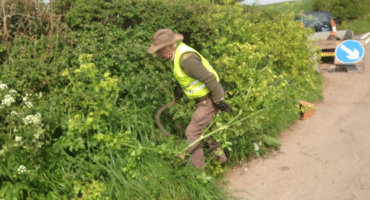 Information about the applications for the Highway Maintenance Community Enhancement Fund (HMCEF) that were approved in 2017/18. Read more >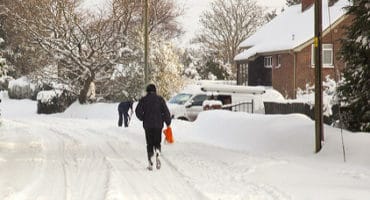 Parishes signed up to the Snow Warden Scheme are free to decide how they use their free salt in their area Read more >