Case Study
Snow Warden volunteers on standby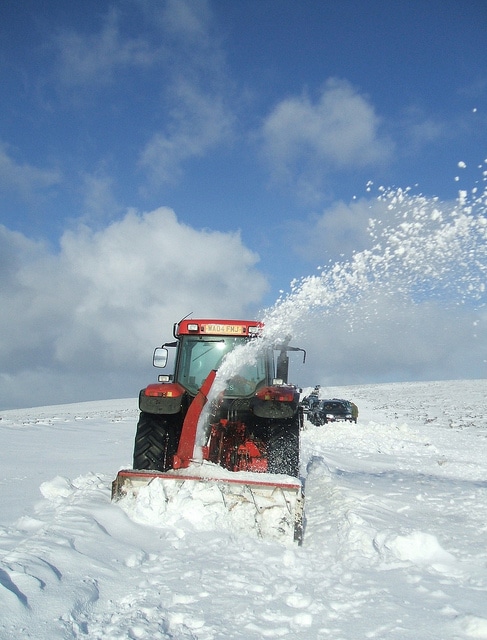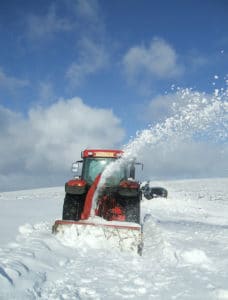 More than 250 towns and parishes in the county have snow wardens in place as part of their self-help plans, in case Devon is hit by prolonged severe weather. The scheme was launched by Devon County Council in 2011, following extreme weather in the two preceding winters.
Snow Wardens are the key point of contact between the local community and the County Council, and provide vital support to the authority's winter service. The volunteers receive advice and training from Devon County Council on how to clear snow and spread salt effectively. The authority also covers third party public liability for snow wardens.
Peter Smerdon, one of the snow wardens in the parish of Rattery, is among those on standby throughout the season.
He said: "This scheme lends itself very well to rural communities. Rural areas are always prepared to help themselves and others, simply because if you're away from a larger population, you have to. As we're only volunteers we can't turn out at 3am to do preventative gritting but we're ready if we get icy conditions. We're well prepared."
Devon County Council has a fleet of 37 frontline gritters available to treat 2,000 miles of primary and secondary salting routes, covering around 25% of the county's road network. Last winter, around 10,000 tonnes of salt were used on Devon's roads.
Councillor Stuart Hughes, Devon County Council Cabinet Member for Highway Management and Snow Warden for Sidmouth and Sidford, said: "With an 8,000 mile road network to look after it's impossible for the County Council to salt all of our roads. The Snow Wardens provide a huge help to the County Council during prolonged cold spells; they are an additional resource on top of the winter service the County Council provides as they are able to treat roads which our gritters are unable to cover. The volunteers have really taken ownership of the scheme over the years. They provide an important link to their community, using their local knowledge to ensure their local priorities are met with the salt we've provided them."
More case studies - Volunteering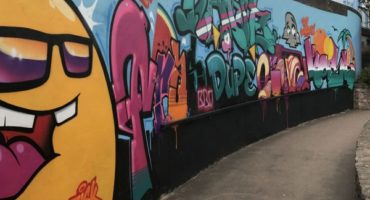 Local graffiti artists have given the subway at Exe Bridges in Exeter a colourful facelift. Read more >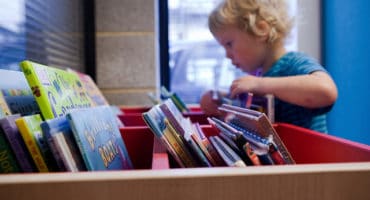 A pilot project to test how communities can support local libraries Read more >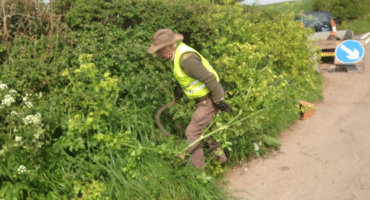 Information about the applications for the Highway Maintenance Community Enhancement Fund (HMCEF) that were approved in 2017/18. Read more >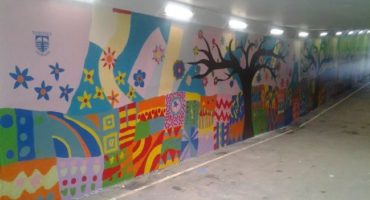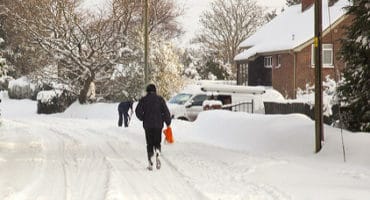 Parishes signed up to the Snow Warden Scheme are free to decide how they use their free salt in their area Read more >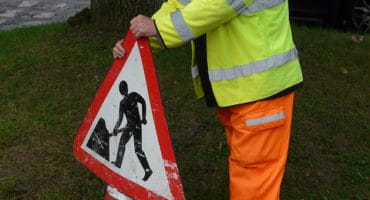 One of the initial issues facing local councils is access to appropriate signs and equipment. Read more >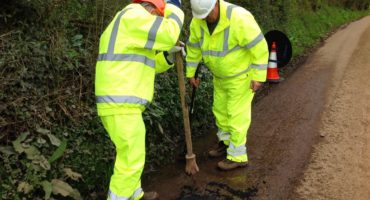 In response to demand to fill potholes, Devon Highways Materials Laboratory identified a product, that would provide a robust fix. Read more >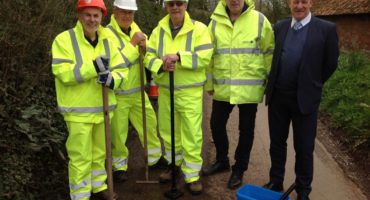 Following the successful pilot of minor pothole repairs, the Council has announced that the scheme is being widened. Read more >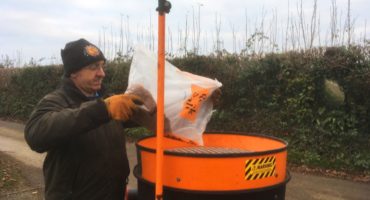 To find out more about being a Snow Warden watch this short film about Peter Smerdon, Rattery's snow warden Read more >