Professional development programme
During the Spring and Summer terms of 2022, 90 of Devon's early years practitioners participated in the second phase of the government funded Professional Development Programme (PDP).
Devon County Council's Early Years and Childcare service supported this programme by liaising with the Department for Education (DfE) to identify providers and allocate available funding.
Sue Bolt and Anne Hudson were pleasantly surprised at the end of term to receive a 'Silver Star' from the DfE in recognition of the support the local authority had given to our practitioners and the dedication and commitment of the practitioners who had completed the training.
We are currently working with the DfE identifying providers for the third phase of the PDP.
Congratulations and thanks to you all!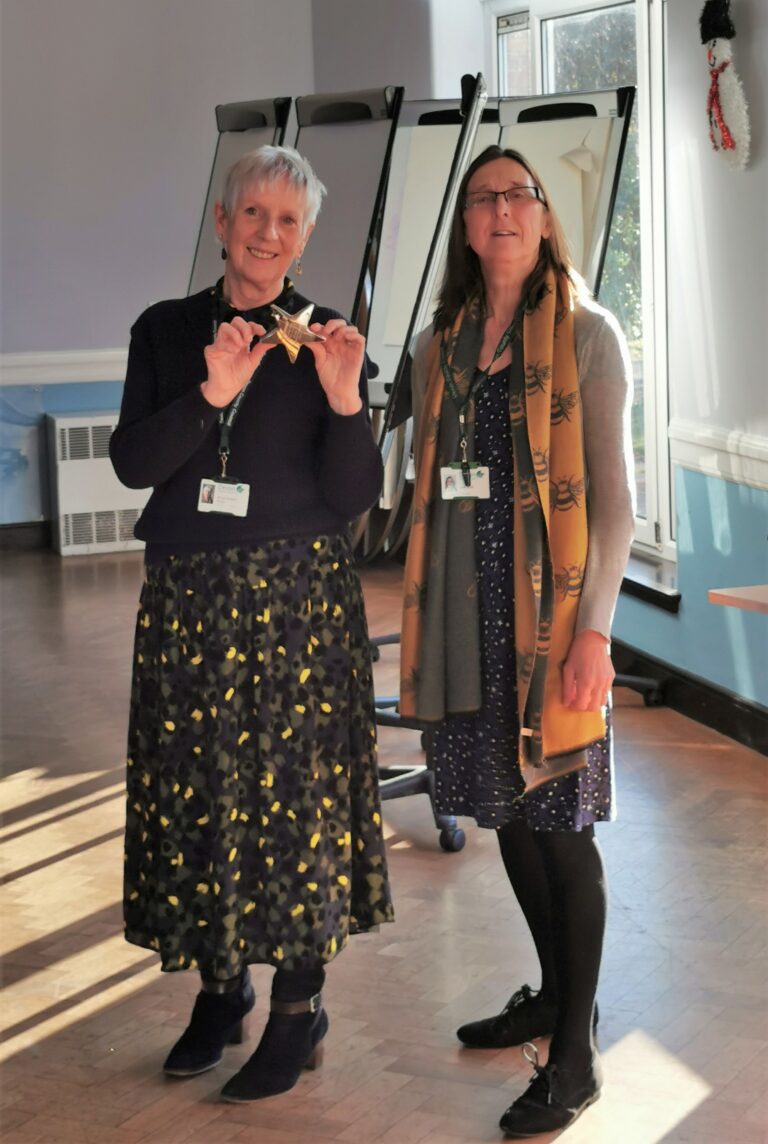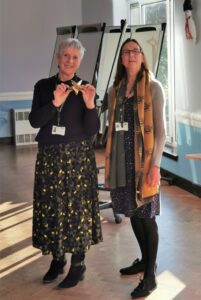 Image: Anne Hudson and Sue Bolt from Devon County Council receiving the silver star.