Guide:
How to stand for Election - Information for Candidates
Part 10
The County Hall Campus
Bellair and Members' Lounge
Bellair is open to members during normal office hours (except on special occasions). It is closed at weekends.
County Hall's facilities for members are centred in Bellair, an 18th Century house formerly owned by Dame Georgina Buller. The house adjoins the Committee Suite and Council Chamber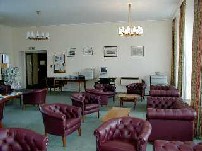 Inside Bellair are rooms used by the various political groups on the Council. Tea and coffee making facilities are available for members.
Office accommodation is provided in Bellair but elsewhere for the Leader of the Council and Leader of the main opposition group.
Other than these, the Council does not provide individual Councillors with their own offices or with personal secretaries, but there is some basic administrative support provided by the Member Services Unit (part of the Democratic Services team)
The Members' Lounge has a photocopier and computers for members' use and a range of local government publications on display.
The Coaver Cafe is open from 10.00am – 1.30pm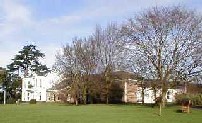 Coaver, which stands in the grounds of County Hall, houses a staff social club with a licensed bar and recreational facilities for Members of the Club and their guests.
Members attending County Hall on business and their guests may use the Cover Café which serves a range of breakfast options, hot and cold snacks as well as a hot meal of the day. A takeaway service is available for all menus and food is also available to order.
The Coaver Conference Centre provides a range of conference facilities.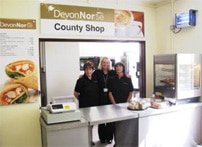 County Shop
Open from 8:00am – 3:30pm.
The County Shop is situated on the ground floor in the main building along the corridor opposite the cash point. It offers hot and cold drinks, hot and cold snacks as well as everyday essentials, including milk, biscuits and greeting cards.