Case Study
Ditch Clearing and Pothole Repairs in Bradford and Cookbury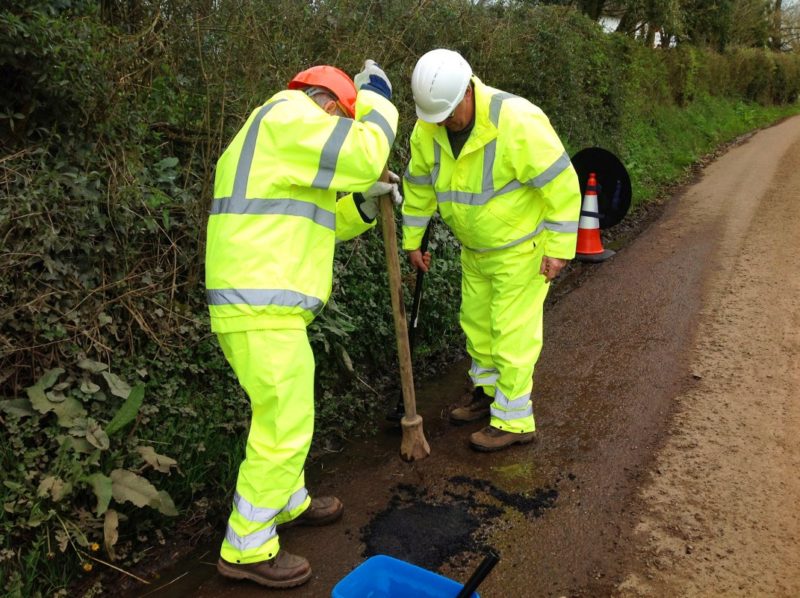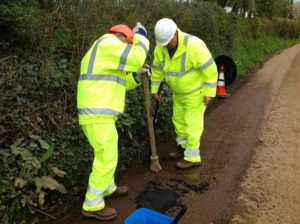 Bradford and Cookbury Parish Council received funding from the Highway Maintenance Community Enhancement Fund (HMCEF).  The sum of £1000.00 was approved and the parish council used the money to hire equipment to enable ditch clearing to be undertaken.
They also purchased Permanent Pothole Repair material for non-intervention pothole defects throughout the parish.
Devon County Council policy requires potholes that are 40mm deep and 300mm in any horizontal direction with a vertical edge to be repaired.  The parish council can deal with any potholes that do not meet this criteria.
In order for the parish to be able to repair non-intervention potholes, they signed up to the Road Warden Scheme which allows communities to organise and carry out minor works either on or off the live carriageway.  More information on the Road Warden Scheme can be found here.
More case studies - Highway Maintenance Community Enhancement Fund (HMCEF)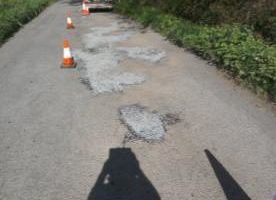 Sheepwash Parish Council received two funding allocations, totalling £1152.86 in order to carry out works on the road from Sheepwash Bridge to Highampton. Read more >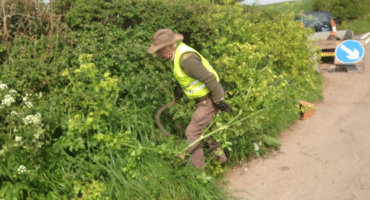 Information about the applications for the Highway Maintenance Community Enhancement Fund (HMCEF) that were approved in 2017/18. Read more >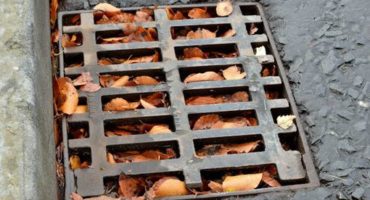 Ugborough Parish Council received funding over two years under the Highway Maintenance Community Enhancement Fund (HMCEF). Read more >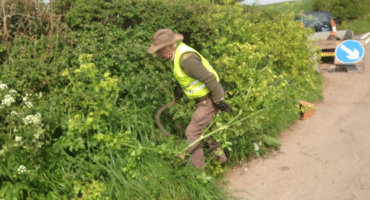 Stokenham Parish Council were awarded funding from the HMCEF to clear drains, grips and buddle holes within the parish. Read more >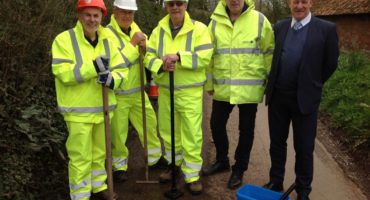 We received a total of 44 bids in 2019/20 and approved 41 of those.  We provided over £12,000.00 of funding to enable projects valuing over £27,400.00 to be undertaken in the community. Parish Summery of Work Clyst Hydon Parish Council Pothole repair material Lustleigh Parish Council Pothole repair material Modbury Parish Council Pothole repair material… Read more >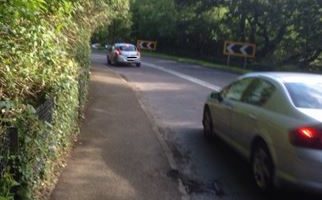 Strete Parish Council were awarded funding towards the clearance of vegetation and cleaning of roadside drains along the A379. Read more >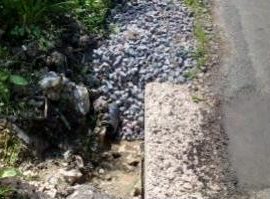 Luppitt Parish Council were awarded funding for laying a new drain within the parish, as well as funding towards a project to create a new concrete ditch. Read more >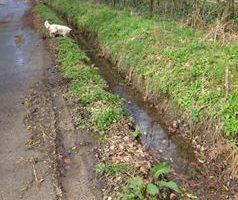 Southleigh Parish Council secured funding from the Highway Maintenance Community Enhancement Fund to carry out extensive ditching and culvert clearance. Read more >
Braunton Parish Council took part in a 'Tidy-Up Community Day' in Knowle, which included flail cutting along the pavement. Read more >