Case Study
Winter Maintenance in Shillingford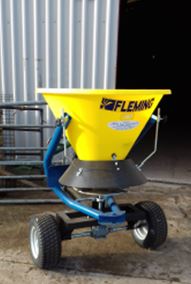 A Highway Maintenance Community Enhancement grant was awarded to Shillingford Parish Council, for the total of £820.00 to purchase tools and equipment such as the salt spreader shown to grit roads in the parish which are not treated by Devon County Council.
As of the 14 February 2018, the Chairman had taken it out 6 times so far, so a great success.  Shillingford Parish Council report that it is much appreciated by the parishioners and they feel sure it is making their early morning journeys safer.
In periods of winter weather, Devon County Council are able to treat the primary salting network. The primary salting network is made up of the major routes where the majority of vehicle movements take place and also includes accesses to hospitals, ambulance stations, fire stations, other emergency service establishments, railway stations, airports and secondary schools. The length of the 37 routes which form the primary salting network is 20% of the road network.
Devon County Council do not have the resource to treat cycleways and are only able to treat footpaths in busy town centres.  The Parish Council therefore are able to treat these areas in particular, to ensure a safer route for pedestrians and cyclists.
More case studies - Highway Maintenance Community Enhancement Fund (HMCEF)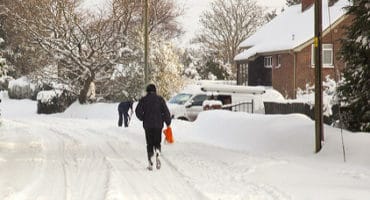 Littlehempston Parish Council were awarded £1000 for snow and ice clearance during the winter period. The parish purchased a snow hopper attachment for a tractor to enable the parish to be gritted prior to and during snow fall. The parish is quite widespread and made up of small lanes which can easily be cut off… Read more >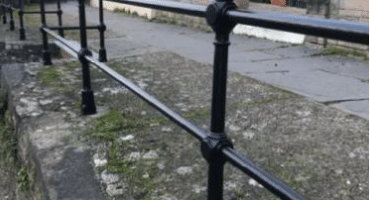 Great Torrington Town Council receive funding to re-paint railings. Read more >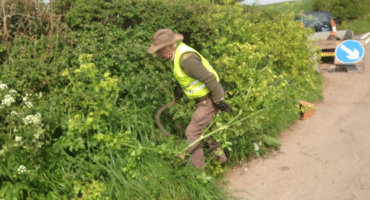 Information about the applications for the Highway Maintenance Community Enhancement Fund (HMCEF) that were approved in 2017/18. Read more >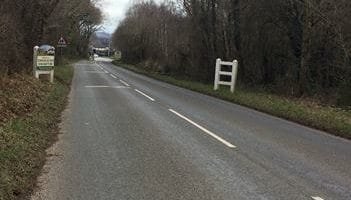 Hennock Parish Council were awarded funding from the HMCEF towards the cost of employing a contractor to undertake lengthsman duties within the parish. Read more >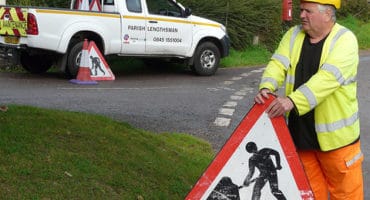 Highway Self Help scheme gives town and parish councils and community self-help groups the opportunity to do small maintenance tasks. Read more >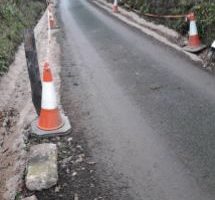 Luppitt Parish Council were awarded £980.00 from the HMCEF to repair a 30 metre section of road within the parish and £860.00 to carry out works to remove water off the road surface. Read more >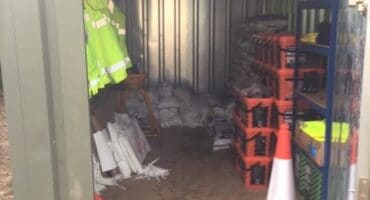 Kingsbridge Parish Council received funding for materials and equipment to fill non-intervention potholes under the Road Warden Scheme Read more >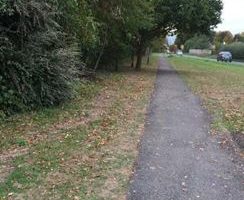 Following their joint application to the Highway Maintenance Community Enhancement Fund, the villages of Stoke Canon and Rewe have carried out footpath improvements. Read more >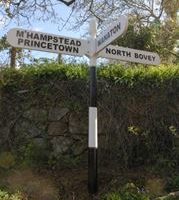 North Bovey Conservation Group received funding through the Highway Maintenance Community Enhancement Fund (HMCEF) to purchase personal protective equipment (PPE), signage and materials to enable maintenance throughout the village. Read more >