Knapp Copse Local Nature Reserve (LNR) is part of the wider East Devon Area of Outstanding Natural Beauty (AONB), an area which has everything from secluded valleys and large areas of heathland to steep hills and breathtaking cliffs. Knapp Copse is also adjacent to Gittisham Hill with its Bronze-Age barrows.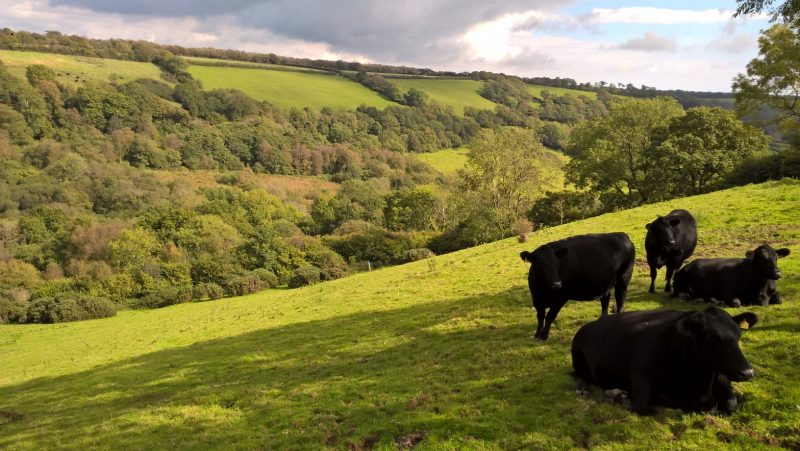 The reserve has a rich mosaic of habitats that result in a very attractive landscape once typical of this part of Devon. It includes ancient woodland, species-rich grassland, springline mire and a network of hedgerows to offer a home to a wealth of wildlife.
There are a number of attractive walking routes through and around the LNR, including the East Devon Way. This long-distance trail runs from Exmouth to Lyme Regis and links with the South West Coast Path at both ends. Two permissive paths through the site link with the East Devon Way, providing a selection of circular walks. The open access land of Gittisham Hill is directly opposite the LNR's main entrance.  A map showing the site boundary, access points and recreational routes is available to download: Knapp Copse recreational routes map.
Knapp Copse was originally acquired by Devon County Council when it took on responsibility for an old landfill site at the head of the valley here. Tipping ended in the early 1980s, since when the site has been restored and subject to ongoing remedial measures to address potential pollution issues. The area of the former landfill is excluded from the LNR.
The land around the former tip owned by County Council has been managed to benefit its wildlife interests through a conservation management scheme for more than ten years. In September 2007 the site was declared a Local Nature Reserve. At the same time the County Council established an agreement with East Devon District Council through which they have taken on responsibility for the routine management of the site as part of their suite of Local Nature Reserves in East Devon. The County Council is continuing to invest in further enhancements to the conservation value of the site.
To access Knapp Copse from Honiton, take the A375 towards Sidmouth. When you arrive at a cross-roads with the Hare and Hounds public house on your right, turn left. Continue along this road for about 1km (two thirds of a mile) and Knapp Copse is on the right. An entrance sign for the reserve faces the road. There is a small car park which is entered through a height barrier.
From Sidmouth, take the A375 towards Honiton, turn right at the Hare and Hounds and Knapp Copse is on your right.  If arriving from Ottery St Mary head towards the Hare and Hounds. Go straight ahead at the cross-roads and Knapp Copse is on the right.