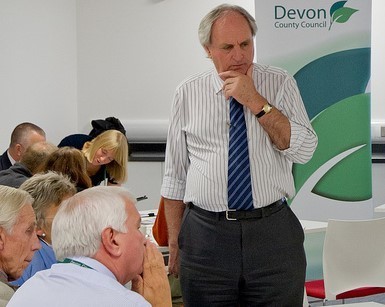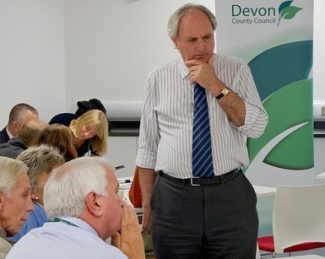 Working together to improve the quality of life for residents in Devon
Published: 13 May 2021
This week, we brought you the results of the recent Devon County Council elections.
Now, Councillor John Hart, the Council's Leader Elect, is taking the opportunity to thank Team Devon for the way the partners have pulled together during the coronavirus pandemic to support Devon residents. Team Devon, which includes District, Borough and City Councils, Town and Parish Councils, as well as independent and voluntary sector groups, has worked together as part of the county's response to the coronavirus pandemic.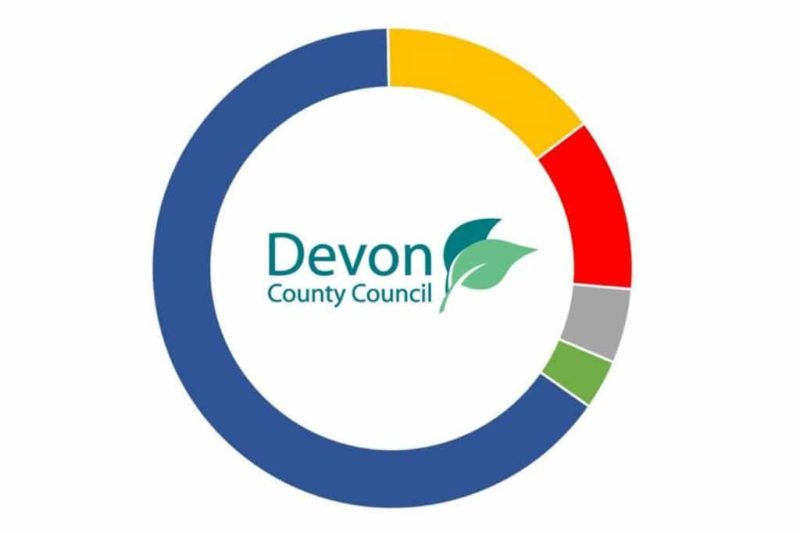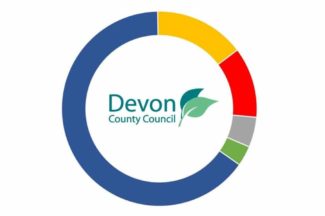 Election Special: All 60 seats on Devon County Council were up for re-election, with 56 'single-member' electoral divisions and 2 'two-member' divisions.
Published: 11 May 2021
A big thank you to all Devon residents who voted in the local elections and for the support they gave polling station staff in following the COVID-19 restrictions to ensure the process was as safe as possible for everyone involved. New council promises all-out effort to drive Devon's economic recovery.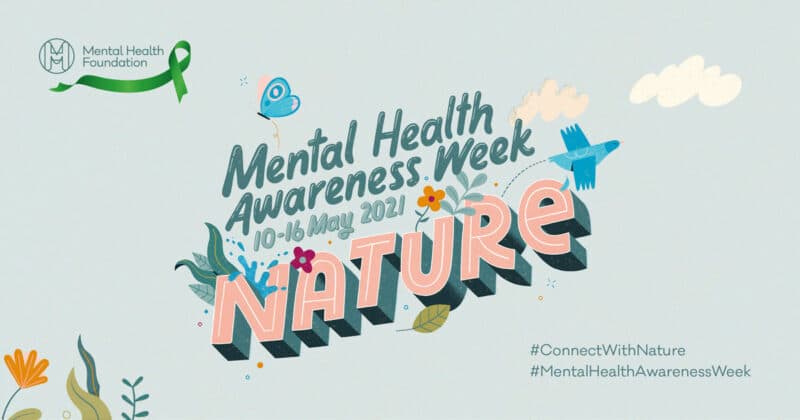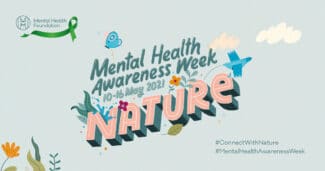 Special edition: Get out and move about for mental health awareness week
Published: 12 May 2021
Everyone's experience of the COVID-19 pandemic over the last year has been different, but there's no doubt that it has been a difficult time for us all. This week is Mental Health Awareness Week, so it's a good time to remember that taking care of your mind is just as important as taking care of your body, especially during this difficult time.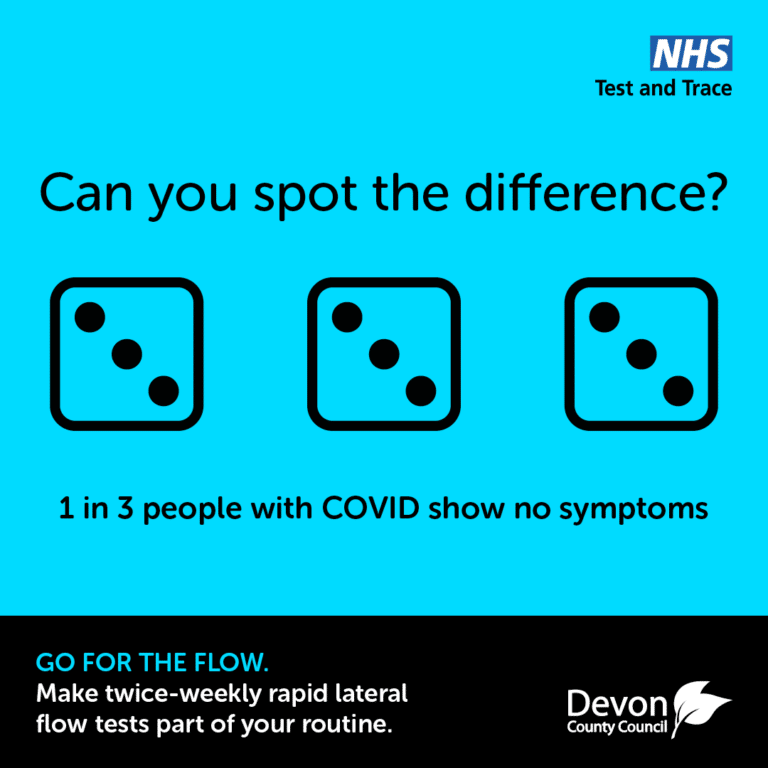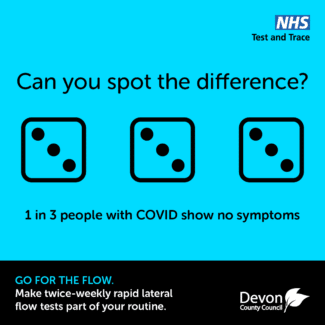 Routine testing identifying asymptomatic COVID-19 cases in Devon, a plea to take up the vaccine to help protect
Published: 6 May 2021
Coronavirus case numbers in Devon have risen slightly again this week. That's to be expected though, because of the increase in regular testing of people without symptoms identifying cases that otherwise would have gone undetected. These cases are picked up through routine rapid, lateral flow device (LFD) testing, either at our assisted mobile testing sites, or by people self-testing at home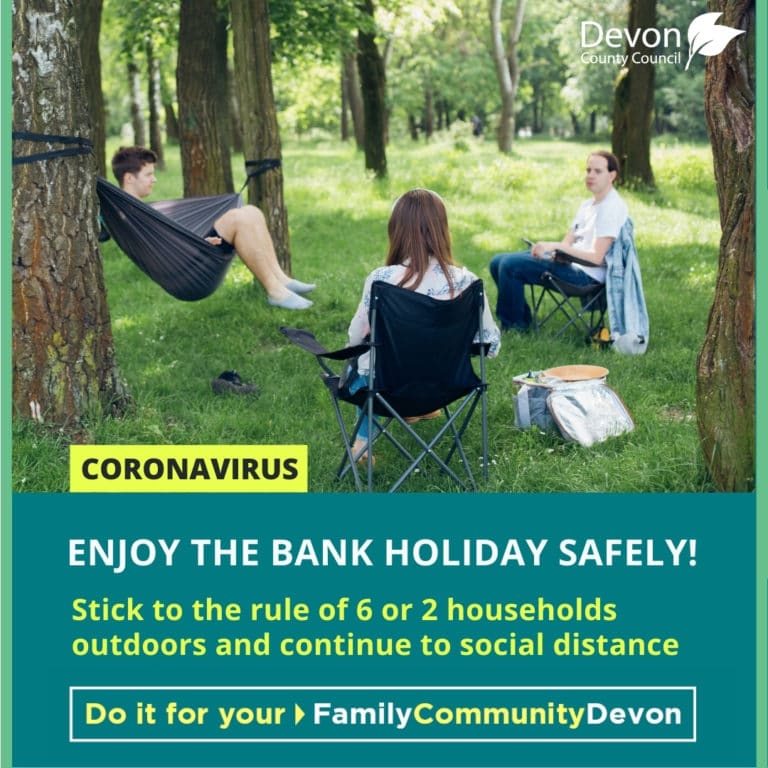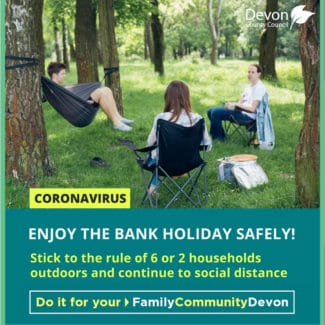 Go for the flow and get tested regularly, stay outside this bank holiday and keeping you safe during the local elections
Published: 30 April 2021
With a long bank holiday weekend ahead of us, we are urging everyone to stay safe and continue to follow the COVID-19 restrictions while enjoying more of the freedoms we have missed during lockdown. Everyone in Devon over the age of 16 years old can now get free rapid lateral flow device (LFD) COVID-19 tests, and should be using them twice a week. COVID-19 vaccination programme in Devon enters next phase with 40 year olds able to book now.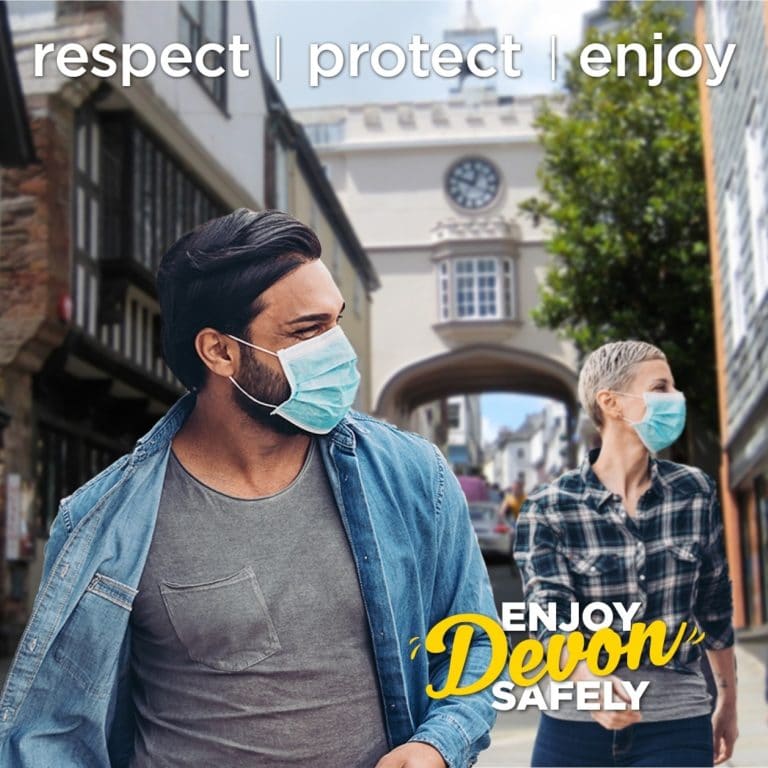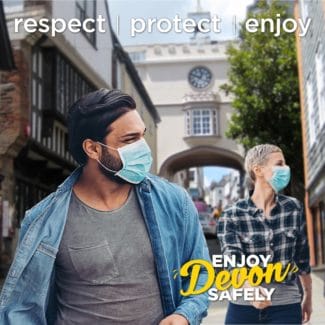 Be cautious if we're to avoid an upturn in cases, our rapid testing vehicles are stopping at more locations and Devon's children asked their hopes for post-COVID-19 future 
Published: 23 April 2021
Positive cases of coronavirus in Devon have levelled off, following a period of decline. "Now is another critical time, if we're to avoid an upturn in cases again," said Steve Brown, Director for Public Health Devon. Until recently case numbers in Devon had been falling, but the data for the latest available week show rates are stabilising.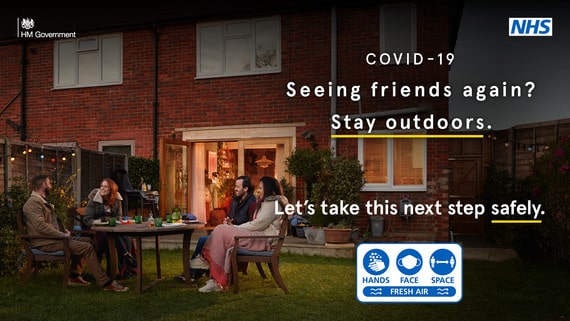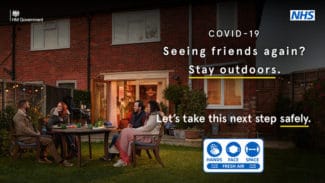 Get your free rapid COVID-19 tests, car sharing linked to increase in workplace COVID-19 outbreaks in Devon and new fund launched to boost local economy and tackle inequality
Published: 16 April 2021
This week we've been able to do a little bit more as COVID-19 restrictions continue to ease in line with the government's roadmap. Residents across Devon have been visiting local high streets, getting back to the gym, enjoying beer gardens and sorting out lockdown locks with long awaited haircuts. However, many restrictions remain in place, and are underpinned by law, so don't get carried away just yet.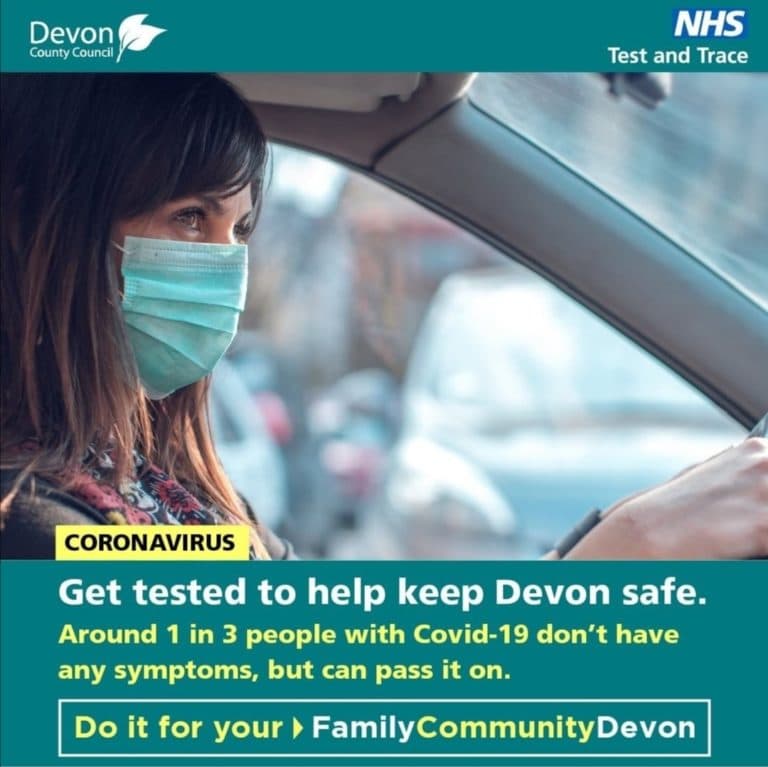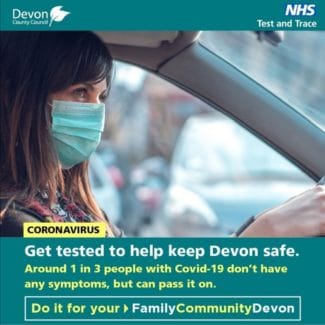 Rapid coronavirus tests now available across Devon, confidential advice and support via ChatHealth and Exeter Chiefs' Ollie Devoto helps bring a smile to young carers
Published: 9 April 2021
Every adult in Devon is now being encouraged to take a quick COVID-19 test twice a week to help stop the virus spreading. These type of tests, known as rapid lateral flow device (LFD) tests, are for people who don't show any symptoms of having coronavirus. One in three people with coronavirus do not experience any symptoms and may be spreading the virus unwittingly. Rapid testing detects cases quickly, meaning positive cases can isolate immediately. They are easy, quick and convenient, and the results are usually available to you within the hour.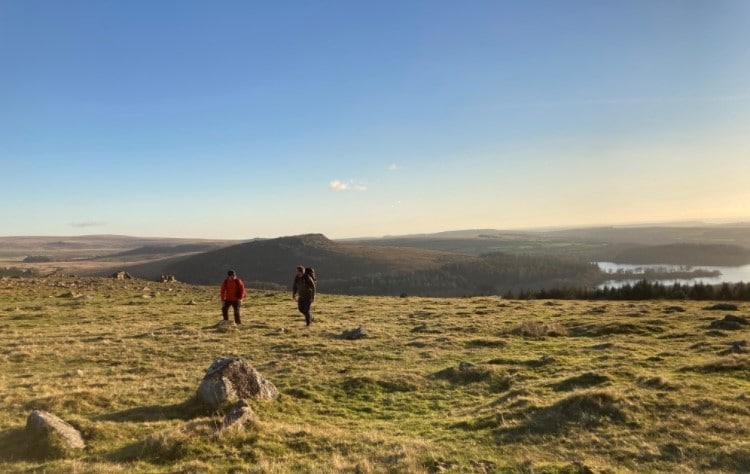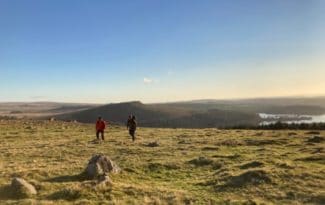 A plea to respect each other, getting help if you need it over Easter and a thank you to those who care
Published: 1 April 2021
Just days ahead of a long Easter weekend, this easing seems a natural opportunity for people to get together outdoors. We all no doubt want to catch up with others this weekend, and the relaxation of restrictions now allows up to six people, or two households of any size, to meet up outside – in the garden for example – while adhering to social distancing and good hand hygiene. But please let's be cautious, otherwise we place ourselves, our families and friends at risk.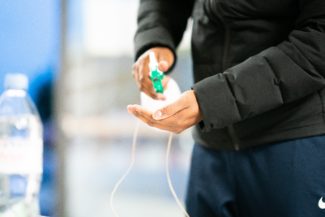 If you're eligible then get your vaccination now, Devon's decline in positive COVID-19 cases slows, more people can access rapid tests and a warning to visitors
Published: 25 March 2021
In just a few days, if the current national data supports it, England will see the latest easing of COVID-19 restrictions. This week Steve Brown, Director of Public Health Devon, said that we are all going to have to learn to live safely with COVID-19 for the foreseeable future, and that a key part of that is for us to keep the infection rates as low as possible. He also urged people who are not showing symptoms of coronavirus and are in contact with others, especially families or households with school or college age students, to take up regular testing.