Donations
The Disasters Emergency Committee (DEC) is coordinating the Ukraine Humanitarian Appeal.
DEC brings together 15 leading UK aid charities, raising funds to quickly and effectively respond to overseas disasters
The DEC said the message from aid workers was that "money was needed rather than specific donated items, which are often not necessarily what people require and are difficult to transport"
To donate directly to the Ukrainian government use the website withukraine.org, run by the Embassy of Ukraine to the UK.
To make a donation towards the UN's humanitarian work in Ukraine, please visit Ukrainian Humanitarian Fund UN Crisis Relief.
There are many other charities collecting donations, both financial and supplies such as food and clothing – the Charity Commission and Fundraising Regulator have urged the public to 'give safely' to registered charities helping and supporting those affected by the invasion of Ukraine.
Offers of accommodation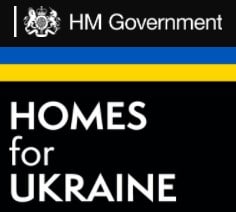 The UK government has published details of the national 'Homes for Ukraine' scheme.
This will offer a route to those who want to come to the UK who have someone here willing to provide them with a home. It will enable individuals, charities, community groups and businesses to volunteer accommodation and provide a route to safety for Ukrainians, and their immediate family members, forced to escape their homeland.
Sponsors should provide accommodation for as long as they are able, with a minimum expectation of 6 months.
If you have registered with GOV.UK, you can find additional support and help with matching you as a sponsor with people coming from Ukraine from the charity Reset. Reset is the UK's Community Sponsorship learning hub. They were set up in 2018 to coordinate the growth of the Community Sponsorship movement across the UK to ensure it realises its full, transformative potential.
Local initiatives
The following district and city councils have published pages offering more local information: