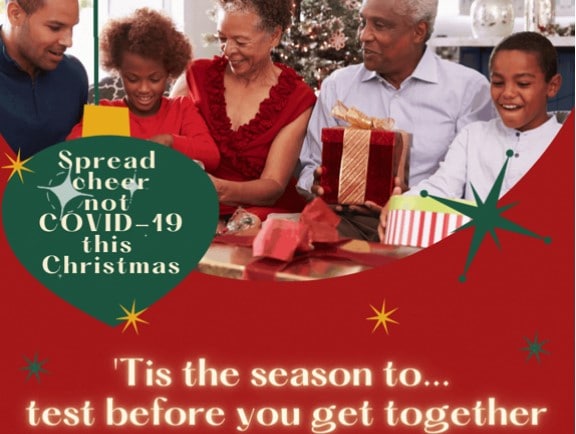 While the country may be winding down for Christmas, efforts to protect ourselves from the COVID-19 Omicron variant are ramping up significantly. 
It's spreading at a phenomenal pace and is very likely to be the dominant strain soon, although not enough is known about it yet to fully understand its impact on our health.
All adults are advised to take up their booster vaccine, as soon as they are eligible to do so, and the NHS is pulling out the stops to make that so. The government's target is to get the booster programme done by the end of the year, but this week Professor Chris Whitty, England's chief medical officer, urged the public to be cautious about socialising in the run up to Christmas. In short, he said:
"Don't mix with people you don't have to."
He's urging us to prioritise events and celebrations that are important to us, because otherwise we risk getting infected attending something that doesn't matter, and then we can't do the things that really do matter to us. 
Steve Brown, Devon's Director of Public Health, echoes the sentiment. He said:

"My advice is for everyone to be as cautious as possible over Christmas and New Year.   

"Booster take-up is going well in Devon, but the Omicron variant is so infectious, it's not worth putting ourselves and others at risk unnecessarily. 

"Many of us will have made plans for Christmas, to travel to see family and friends. But I think right now, this year, we need to prioritise what we want to do most, and minimise the amount of time we spend in larger gatherings. 

"If we are planning to spend time with family or friends, please do everything you can to protect yourselves and each other. 

"Get your booster vaccination – that's a priority; get tested before you get together, and if you're away a while take tests with you; follow the national advice, especially about wearing face coverings; and remember to let the fresh air in, because that reduces the risk of infection."