Case Study
Self help schemes improve the local area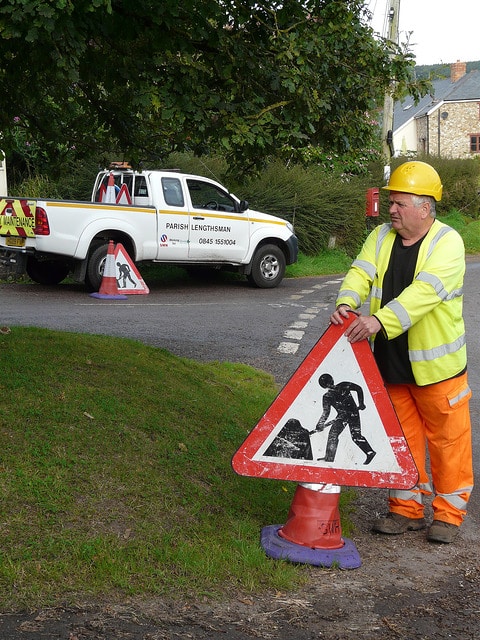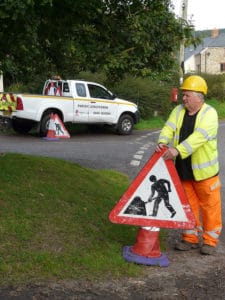 The Highway Self Help scheme gives town and parish councils and community self-help groups the opportunity to take control of small local maintenance tasks; allowing them to manage local volunteers and maintain the local area. Examples of how the Highway Self Help Scheme has helped improve the condition of the local area:
Bideford and Holsworthy town councils hold tidy town days where members of the community do works to improve the look of the towns. As a part of the Tidy Town Initiative volunteers cleaned street signs, carried out litter picks, cleared overgrowth and cleaned, stained and varnished seats, and weeded and raked landscape areas.
During the severe weather of the winter 2013/14, the surface of the main road in to the hamlet of Harcombe was damaged to such an extent it had to be closed. The alternative access to Harcombe was inconvenient.
Meetings were held with MPs, local elected members and residents. As the necessary skills and machinery were available locally, a member of the community offered to do the work to the road if Devon Highways provided the materials. Devon Highways provides 30 tonne of stone which was laid by two local farmers, who also provided Terram sheeting for the base to reduce the ingress of ground water.
Northam Town Council has been very proactive and has employed two trained and accredited lengthsmen for a number of years. The lengthsmen carry out grass cutting and other highway-related works in the Parish and are also trained as Snow Wardens and organise salt bags distribution and spreading salt on the pavements and local roads emergencies.
Following reductions in the frequency of urban grass cutting Northam Town Council bought their own grass cutting equipment and trained their operatives to use it. They now carry out grass cutting in the parish in between the four cuts that we provide. Northam is also actively looking to participate in the Road Warden Scheme and is working closely with us to make this happen.
Willand Parish Council raised concerns about the condition of the finger post in the centre of the village. DCC was not able to prioritise renovating the post when considered against other necessary work. A member of the community and Parish Council recognised the value of the finger post and offered to do the renovation if the cost of the materials could be covered. The signs letters were supplied by South West Highways and Cllr Radford gave a contribution from his locality budget.
The parishes of Uplyme, Combpyne Rousden, Exmouth and Sidmouth successfully applied for funding from the Parishes Together Fund to provide additional Parish Lengthsman resource. DCC also agreed to provide the allocated funding which would have been used to provide the Parish Lengthsman resource for the fourth quarter of the financial year. The parishes intend to raise funds from alternative sources to continue this service in the future.
More case studies - Highway Maintenance Community Enhancement Fund (HMCEF)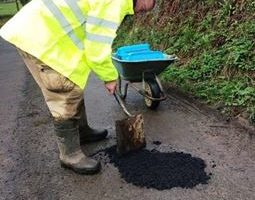 Since joining the Road Warden Scheme early in 2018, Thornbury Hamlets has been proactive in logging and addressing the non-intervention potholes in the parish.  The response from residents and the grant received from the HMCEF has been very positive, with volunteers of all ages, who are keen to 'do their bit' to make our roads… Read more >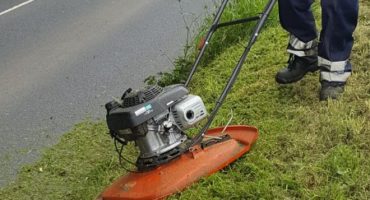 Bridestowe Parish Council were awarded funding towards the employment of a contractor to undertake grass cutting, weed spraying and hedge cutting within the parish and to fund the purchase of equipment for highway maintenance work. Read more >
Diptford Parish Council received funding towards the engagement of a contractor to clear blocked gullies within the parish boundaries. Read more >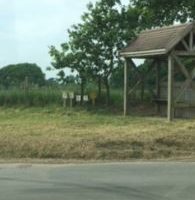 Talaton Parish Council have secured funding through the Highway Maintenance Community Enhancement Fund to assist with general highway related maintenance throughout the parish. Read more >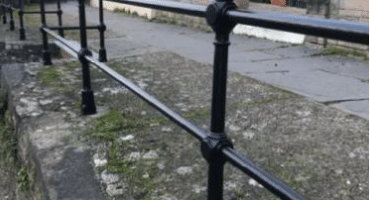 Great Torrington Town Council receive funding to re-paint railings. Read more >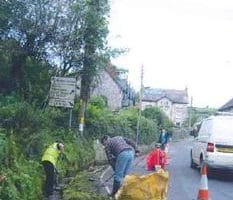 Beer, Bovey Tracey, Buckland Tout Saints, Modbury and Yealmpton parish councils have all successfully applied for grants through the HMCEF, in order to purchase tools and equipment to enable works within their local areas. Read more >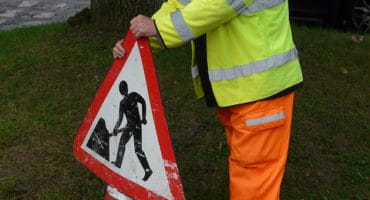 Lamerton Parish Council were awarded funding from the HMCEF for drainage works in the Parish. Read more >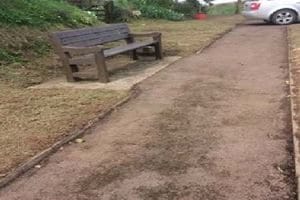 North Tawton Town Council were awarded £3,000 for vegetation management through the HMCEF.   Whimple Parish Council received a grant to purchase Personal Protection Equipment for volunteers and highway equipment. Read more >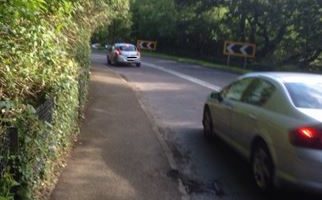 Ilfracombe Town Council employ a town maintenance operative, whose role includes keeping the town tidy and free from weeds, cutting grass verges, pruning trees, clearing drains and filling minor potholes.  A group of volunteers also carry out minor works under supervision. Read more >