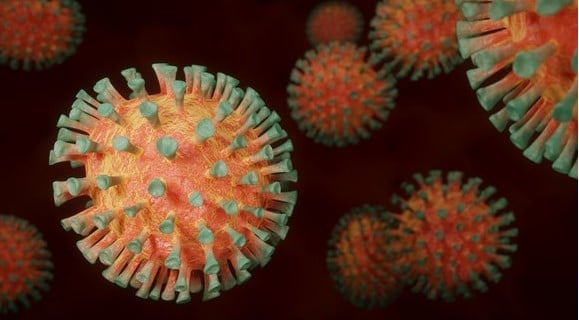 The more a virus spreads, the more chance it has to change, or mutate. Often these changes have little impact, but sometimes they help the virus survive and lead to new variants being identified. 
This most recent variant has been named Omicron by the World Health Organization, following the pattern of Greek code-names like the Alpha and Delta variants.
Scientists are particularly concerned about changes to a virus's spike protein, which is the part that help it enter human cells.
The Omicron variant contains a large number of spike protein mutations as well as other changes, so it is now very different from the original virus that emerged in Wuhan, China. This means that the vaccines, which were designed using the original strain, may not be as effective.
However, some of the changes in this variant have been seen before in others, which gives some insight into their likely role in the virus. Urgent work is ongoing internationally to fully understand how these mutations may change the behaviour of the virus with regards to vaccines and treatments. Early indications suggest this variant may be more transmissible.