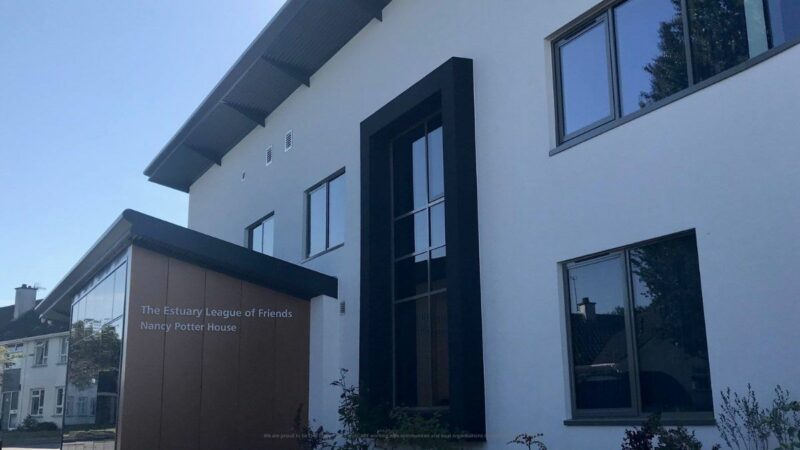 Topsham's library service is moving from the ground floor to the first floor via a lift at Nancy Potter House.
A review by the library service's landlord, the Estuary League of Friends, has concluded that after years of charging the library a low rent with no heating costs, the rent now needs to rise to meet the charity's increasing costs.
But neither Libraries Unlimited, the charity that runs libraries in Devon on our behalf, or we ourselves, can afford the proposed increase within current budgets.
The move upstairs, albeit it to a smaller space, will enable the library service to remain at Nancy Potter House without any increase in rent.
Rachel Gilpin, the Estuary League of Friends' Chief Executive, says that the move will enable them to rent out their downstairs space at a more commercial rate to help the charity manage its increasing costs.
She said:
"We receive no grants and have to raise all the funds needed to run our charity. We must make the best use of all our resources and being able to use the whole of the ground floor will be enormously helpful. We are delighted that Library services will continue to operate out of Nancy Potter House."
Councillor Roger Croad, Cabinet Member with responsibility for Devon's libraries, said:

"We thank the Estuary League of Friends for their cooperation since we transferred the land on which the old library stood with the intention of providing the town a modern library service.

"Time moves on, costs rise, and so must rents to meet increasing expenditure. And although we cannot afford the new rent on the ground floor, the Estuary League of Friends has allowed us to use their upstairs space at no extra cost."
The plan is to close the library temporarily from Monday 12 June to allow Libraries Unlimited to pack up downstairs and set up again upstairs.
Topsham Library will reopen on Tuesday 27 June.
Alex Kittow, Chief Executive of Libraries Unlimited said:
"Our library in Topsham may be small, but it has proved time and again to enrich lives and build community, especially throughout the pandemic, helping to keep the community's spirits up, tackle loneliness and inspire a love of reading
"It goes to show that sometimes with little space, we can be very creative and still provide a wide range of interest and opportunities for our valued library users.
"I am confident that we will be able to recreate the warm and welcoming feel in our new location."
The upstairs to Nancy Potter House is served with a lift. Visitors to the newly located library can still expect to see a wide selection of books, plus free to access computers and WiFi, reading challenges for local children and this year's Summer Reading Challenge will start in July.
Book loans will be extended to cover the closure period and customers are encouraged to use online services to reserve, renew and browse at devonlibraries.org.uk or to visit the nearest libraries at Exmouth and Exeter. Check our website for library opening times devonlibraries.org.uk.